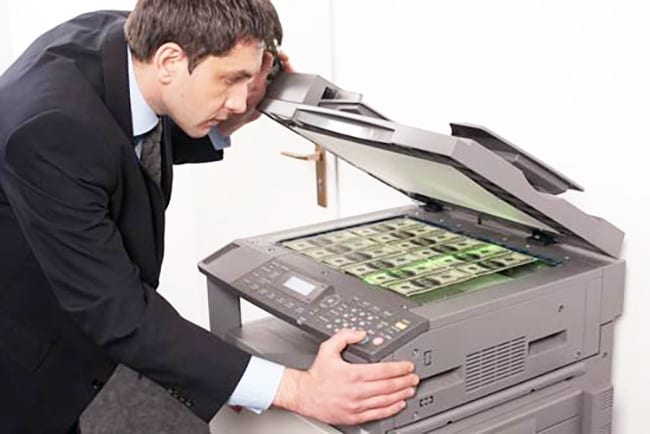 Editor: Johnathan Meyers | Tactical Investor
One of the main reasons we cover such a broad range of topics is because the masses are being systematically brainwashed to see what they are being directed to see. You can only solve the problem if you understand the problem; if you do not, you will either never solve it or continue trending on the path of stupidity forever. To become a good investor, you need to see the full picture and not the snippets that the mass media conveniently and almost gleefully is willing to provide.  Mass psychology states that it is imperative to acknowledge the forest while looking at the tree. In other words, emotions drive the markets, and you need to focus on what emotions Mass Media is trying to stir up to spot the next significant trend. With that in mind, we think you might find the following article to of interest:
Many stocks are trending upwards while key technical indicators move from the overbought to the oversold ranges. If this took place on the daily charts it could be ignored, but, these developments are taking place in the slow-moving monthly charts, and it suggests that a new trend might be about to take hold. Then you have stocks that trend endlessly in the overbought ranges with no sign of letting up, but the stock continues to trend higher and higher. If this trend takes hold, then a plethora of technical analysts will face the ultimate challenge: "Adapt or die". Stock market Insanity Trend is Gathering Momentum
If becoming a millionaire is something that's been on your mind, there's a helpful chart that reveals what it will take to get there!
Financial blogger Lyn Alden published the following chart on her website that shows how much you need to save every month, plus the annual rate of return, in order to reach millionaire status in 25 years.
According to the chart, a conservative investor would need to save $3,000 a month to end up with $1 million in 25 years, given a 4% annual rate of return.
However, assuming a 9% rate of return, one would only have to invest $1,500 a month to accumulate $1 million in that time.
To give you some context, the average annual rate of return on a 401(k) is typically somewhere between 5% and 8% — although the exact numbers depend on a variety of factors.
It's important to note that this chart also takes inflation into account.
"I made the matrix inflation-adjusted, using an assumption of 2.5% annual currency inflation over the period,"  Alden wrote on her blog. "So when you see a million dollars on the table, it means a million dollars in terms of today's purchasing power rather than like, the less-valuable inflated Monopoly-money of the future." Full Story
Other Stories of Interest
Is this the end for Bitcoin or is this a buying opportunity? (Jan 24)
Stock Market Insanity Trend is Gathering Momentum (Jan 10)
Is value investing Dead (Jan 9)
Irrational markets and Foolish Investor: perfect recipe for disaster   (Jan 5)
Stock market Crash Myths and Realities (Jan 3)
Bull-Bear Markets & Arrogance (Jan 1)
2017
Will The Stock Market Crash In 2018  (Dec 11)
Has US Dollar Finally Hit Bottom  (Dec 6)
BitCoin Has Done What Precious Metals Never Could (Dec 4)
Experts Making Stock Market Crash Forecasts usually know nothing (Nov 17)
1987 stock market crash anniversary discussions- nothing but rubbish (Oct 24)