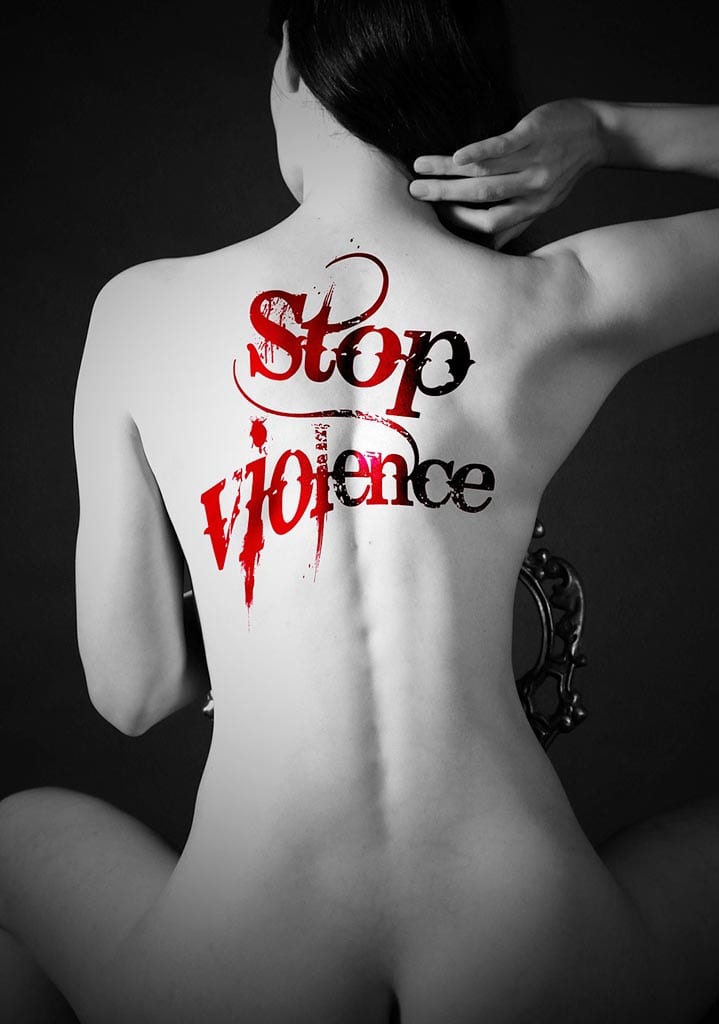 [color-box color="red"]In the wake of horrifying tales of sexual assault perpetrated by potentially up to 1,000 men on New Year's Eve, German officials have made two stunning decisions.The first, from Cologne, Germany — where the attacks took place — was Mayor Henriette Reker telling women to adopt a "code of conduct" to prevent further sexual assaults, which crossed the line into "victim blaming." [/color-box]
The second, from the broader German government, was to crack down hard — not on those responsible for the assaults, but for those criticizing the Muslim immigrants who may have perpetrated them.Let's take a step back and remember how all of this started. On New Year's Eve, women celebrating in Cologne were reportedly groped, sexually assaulted and/or robbed as they walked the streets.More than 100 criminal complaints have been filed, 75 percent of which were reports of sexual assault. Two women reported being raped by the men, who were allegedly of North African and Arab appearance. Women in Hamburg and Stuttgart also reported similar attacks.
So far several dozen have been identified, most of whom were asylum seekers.But due to Germany's desperation to prove not only that it's the most tolerant country in Europe but also that letting in hundreds of thousands of immigrants would have no disastrous consequences, the female victims of the attacks were initially ignored by the political class. Had the alleged perpetrators been white members of a fraternity, the international response would have been completely different, as the Atlantic's David Frum noted. Full Story
[color-box color="green"]As we have noted all along someone at the top planned this long time ago. Only idiots believe that their governments have their best interests at heart.  The game plan is to create such anger and discontent that it leads to a massive backlash.  Look at it logically, what government would tell their women to behave in a more appropriate manner after they were assaulted.  Far right groups are going to gain in popularity and eventually dominate the political landscape in Europe.  Once in power, they will pass incredibly harsh rules that will make many gasp in shock. [/color-box]
Top Arab diplomats rallied behind Saudi Arabia on Sunday in a dispute with Iran that has threatened to derail efforts to resolve Middle East conflicts including the war in Syria.
Iran meanwhile said Saudi Arabia was seeking to undermine talks to end the Syrian conflict, an accusation Riyadh fiercely rejected. The UN envoy to Syria said he believed the dispute — which has seen tensions between the Sunni and Shiite regional rivals reach new heights — would not hurt efforts to bring Syria's warring parties together later this month.
After meeting in Cairo for emergency talks requested by Riyadh, Arab League foreign ministers issued a joint statement denouncing the "hostile acts and provocations of Iran" in the dispute.Saudi Foreign Minister Adel al-Jubeir also rejected Tehran's claims it was using the dispute to back away from international efforts to finally end Syria's nearly five-year civil war.
Saudi Arabia and Iran back opposing sides in the conflict, with Riyadh supporting rebel groups and Tehran behind President Bashar al-Assad.View galleryNabil al-Arabi accuses Tehran of "provocative …
Nabil al-Arabi accuses Tehran of "provocative acts" as top Arab diplomats meet (AFP Photo/ …
Both countries had joined international talks launched in Vienna last year that backed an 18-month plan to end the conflict and foresees further talks on January 25.
"We have previously stated our support for the Syrian opposition and for efforts to find a peaceful solution in Syria," Jubeir said. – Syria envoy in Iran –
"This is still the case, we believe in this and we fully support (the peace process) despite our differences with Iran," he said.
Ahead of talks with UN Syria envoy Staffan de Mistura in Tehran on Sunday, Iranian Foreign Minister Mohammad Javad Zarif had accused Riyadh of trying "to create tension intended to negatively affect the Syrian crisis". Full Story
[color-box color="blue"]The Saudi's keep compounding their errors, the prince in charge knows next to nothing about war and how to manage power. Putting him in charge of defence is like giving a baby gunpowder and a lit candle and asking the baby to stand still and do nothing.  Saudi clearly forgets that Putin is backing Iran and that Putin has an axe to grind with them. They can barely contain the Houthis, who are not heavily armed yet, but this will change now as we suspect that Russia Via Iran will provide the Houthis with some heavy armament.  The low oil prices are even more dangerous for Saudi than for Russia as they have to bribe their population to stay in power.   We also expect Russia to provide Iran with more S-300's and other heavy armament and Iran will most likely start a proxy war with Saudi sooner than later.  Iran's soldiers are better trained and more capable than Saudi's troops; these troops are having a hard time containing the Houthis, so image what will happen when they face Iran's revolutionary guard.  The Middle- East is going to go from hot to explosive. [/color-blue]
Other interesting stories: