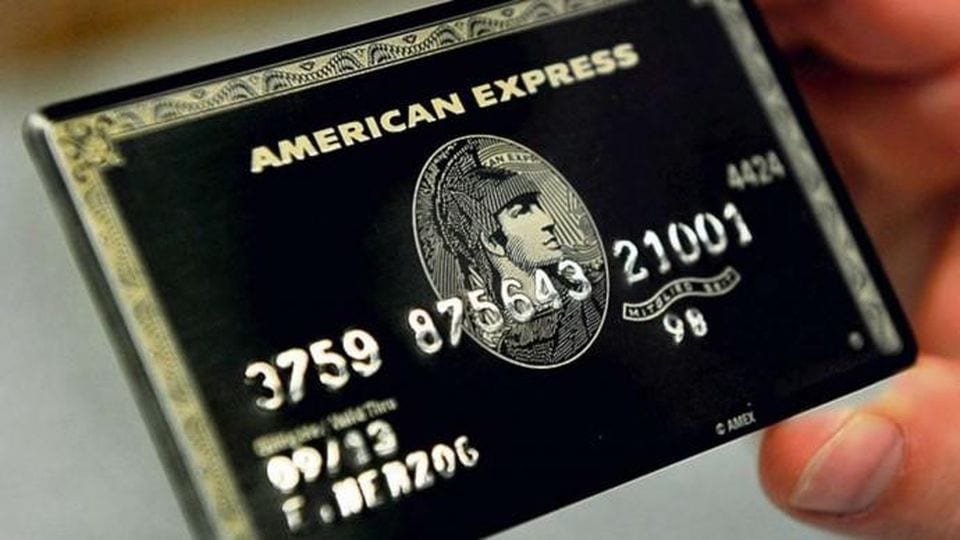 AXP Stock Price Trend Forecast
Before we get to the Stock Price Trend forecast let's get a small overview of this company.
The American Express Company, also known as Amex, is an American multinational financial services corporation headquartered at 200 Vesey Street in New York City. The company was founded in 1850 and is one of the 30 components of the Dow Jones Industrial Average. The company is best known for its charge card, credit card, and traveller's cheque businesses.
American Express is a stock that Warren Buffett tends to favour, over the years he has had a large position in this play. If you look at the chart below, AXP is a great stock to open a position after the markets have experienced a strong pullback, which happens to be the case now. The coronavirus pandemic has created a unique opportunity as investors are throwing the baby out of with the bathwater. Furthermore, the Fed has thrown a thousand kitchen sinks at this market and one should never fight the Fed for you will end up dead as in dead broke. In such an environment, credit companies should thrive as they will be able to borrow money for next to nothing and lend it out at close to mob rates.
AXP Stock EPS Trend Forecast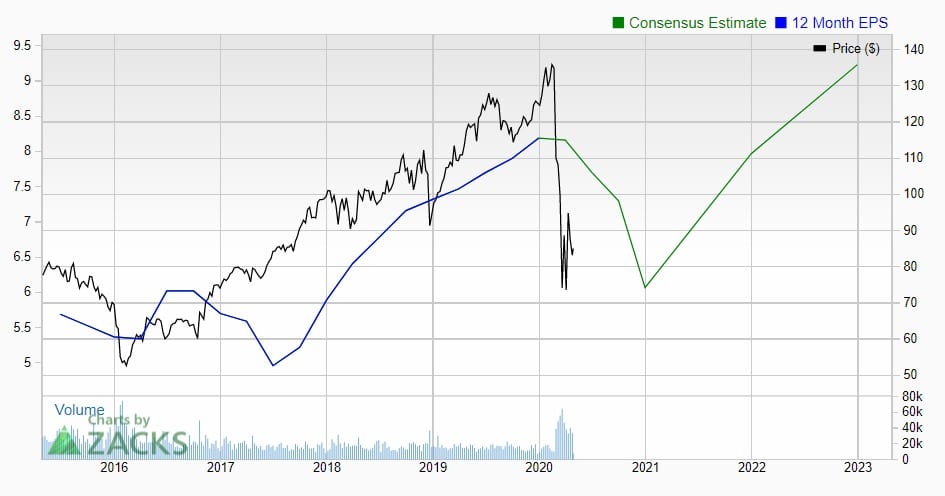 If you look at the EPS trend projections; EPS is set to drop to 2021, but we think the market has already priced in the worst, so while EPS will take a hit, the stock is going to reverse a lot faster than the EPS. However, going forward EPS is expected to trend upwards to 2023, so now would be a good time to establish long term positions in American Express. The stock also pays a dividend of roughly 1.8% so this could be something of interest to dividend investors.


American Express Dividend History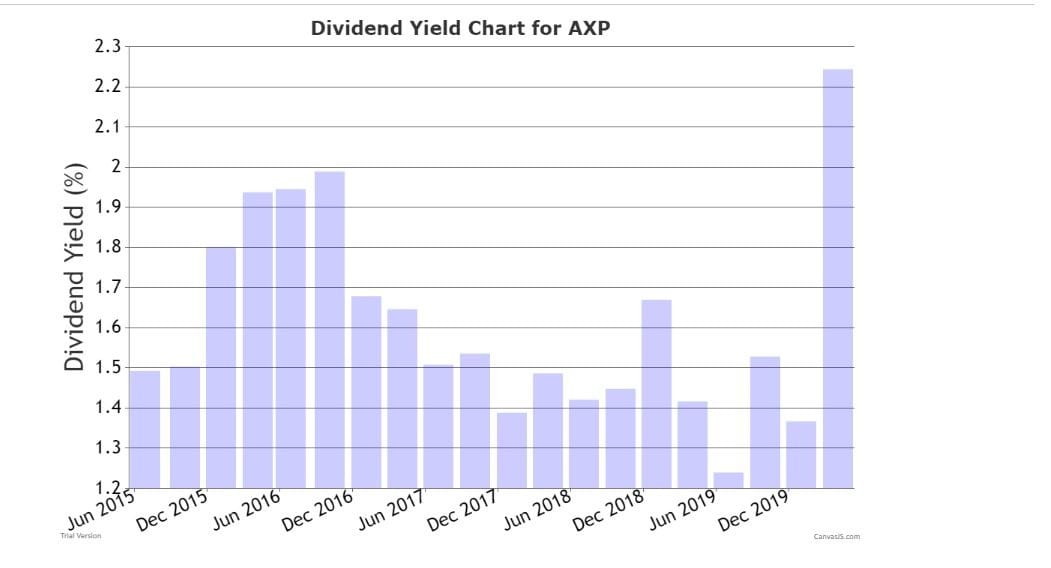 source:buyupside.com
Compared to the historic average the current yield is quite high, so investors can lock in a high yield plus the potential to bank large gains via capital gains as AXP is projected to trade past 140 in the months and years to come.
AXP Stock Price Trend Forecast

American Express is still attempting to put in a bottom, however, on the monthly charts (not shown as we don't want to reveal are proprietary indicators), it is trading in the extremely overbought ranges. If it can close above 105 on a monthly basis, it will pave the way for a test of the 123 to 129 ranges with a possible overshoot to the 132 ranges. 12 months from today we expect AXP to be trading north of 155.00. Investors should use strong pullbacks to add to or open new positions. This is an excellent long term play as it's a blue-chip company that has been around forever and the long term outlook remains positive
Other Articles of Interest
Why everyone should own some Gold & Silver Bullion  (June 12)
1st World Corporate America & Third World Regular America (27 May)
Negative rates will fuel the biggest Bull Market rally in History (25 May)
Millennials being squeezed out of Housing Market (20 May)
Problem is Fractional Reserve Banking-we don't need Gold standard (15 May)
BBC Global 30 Index Signals Dow Industrial Index will trend higher (11 May)
Stock Market Bull not ready to buckle (4 May)
Fear mongers are parasites that profit from your fear (2 May)
Gold Bugs think & stop listening to Fear mongers  (1 May)
Fear mongers are parasites that profit from your fear   (27 April)
Plain evidence that financial experts know even less than Jackasses (26 April)