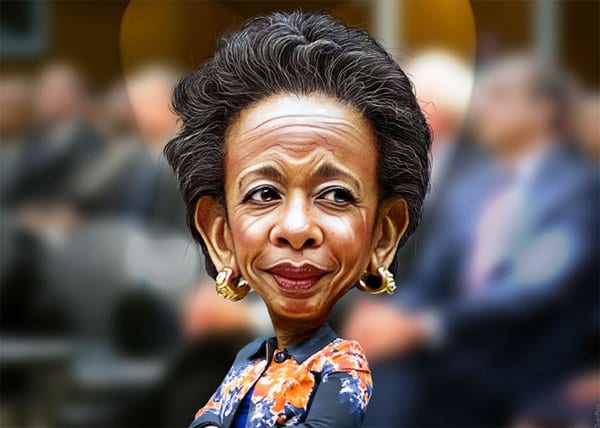 Editor: Vlad Rothstein | Tactical Investor
Trump accuses Loretta Lynch of making illegal decisions
President Trump slammed former Attorney General Loretta Lynch Tuesday on Twitter for making 'illegal' decisions while acting as a legal authority.
"A.G. Lynch made law enforcement decisions for political purposes…gave Hillary Clinton a free pass and protection. Totally illegal!" Mr. Trump tweeted.
He also continued claims of "fake news" stories and that the media should apologize for writing such stories. Full Story
Trump accuses Loretta Lynch of making illegal decisions  and it is validated by this video
Trump accuses Loretta Lynch
I wanted to know, was she going to authorize us to confirm we had an investigation? And she said, 'Yes, but don't call it that. Call it a matter.'" Comey recalled during his testimony. "That concerned me because that language tracked the way the campaign was talking about the FBI's work, and that, that's concerning."
Lynch last week offered no comment in response to Comey's testimony. However, a person familiar with the discussion Comey referenced said Lynch was seeking to uphold the Justice Department's usual policy of not confirming criminal investigations.
Lynch also came under fire last year for briefly meeting with Bill Clinton on an airport tarmac as the investigation was ongoing. Comey ultimately held a news conference in which he declared that there was no reasonable case to prosecute against Hillary Clinton. He then announced the FBI was reopening the case shortly before the election because of new evidence, but the discovery did not ultimately provide new insight. Full story
Articles of interest
Technica Analysis of Stock Trends; Why both Technical Analysis & Fundamentals fail (April 8)
Stock Market Trends-Is the Stock Market Heading for a Crash? (April 4)
Political Polarisation: Trump-Brexit win Polarisation Grips Financial advisers (March 31)
War Between the U.S. & China will Destroy World Economy (March 24)
Should you fear Stock Market Crashes -Video  (March 24)
Why you should not be worried about a stock Market Crash Video (March 19)
The scary Stock market crash that experts are overhyping  (March 15)