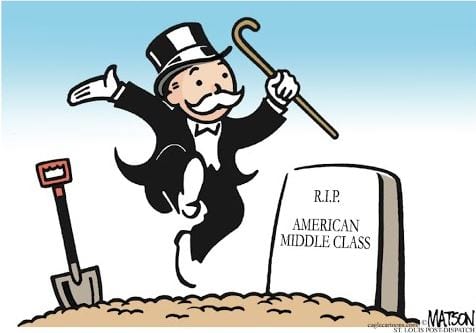 Death of Movie Theatres
NBCUniversal said it will make movies available to rent online in the home the same day as their global theatrical releases, as cinemas worldwide close and attendance drops because of the coronavirus pandemic.
Trolls World Tour, a DreamWorks Animation movie set to open April 10 in the U.S., will be the first film with what's known as a day-and-date release — when the theatrical debut and home-viewing release are the same days. https://cnet.co/39gRVOY
In the name of coronavirus, a huge number of positions will be eliminated. The new slogan will be we are trying to make it safer for you by removing the human element. The masses will rue the day they gave in to panic in regards to this virus for the aftermath is going to be a lot more painful for those that are unprepared.
Death of Movie Theatres: True or
Studios at first responded to the pandemic by moving release dates further out. The newest James Bond movie, No Time to Die, will now open in November instead of April, and other big releases – A Quiet Place 2, Mulan, The New Mutants, F9 – have similarly delayed their releases.
It's an expensive decision, given the money that's already been spent on promotion. But why release a movie when no one wants to go out? Over the weekend of March 13, the North American box office recorded its worst weekend of the century, with $55.3-million in ticket sales. Disney/Pixar's Onward was the top earner, with just $10.5-million, down 73 per cent from its opening the weekend before.
The studio was also mulling on-demand release as early as March 20 of titles that are currently in theatres, including The Hunt, The Invisible Man and Emma. And while the price – $20 for a two-day streaming window – may seem steep when most streaming services cost less for a whole month, consumers starved for entertainment may well pony up. Or more likely, if the situation continues, the studio may find a more palatable price for such offerings.
But it does seem like a genie-out-of-the-bottle moment. For years now, studios and theatres and streaming services have been tussling over release windows, with films like Roma and The Irishman getting limited theatrical release (and Oscar consideration) before going to Netflix, much to the chagrin of purists like Martin Scorsese. Full Story
Other Articles of Interest
Insider Buying And The Coronavirus Pandemic  (April 24)
Market Correction 2020; Long Term Trend Still Intact  (April 15)
Stock Trends & The Corona Virus Factor  (March 14)
Misdirection And Upcoming Trends For 2020 And Beyond   (March 13)
Trading The Markets & Investor Sentiment  (March 3)
Brain Control: Absolute Control Via Pleasure     (Jan 20)