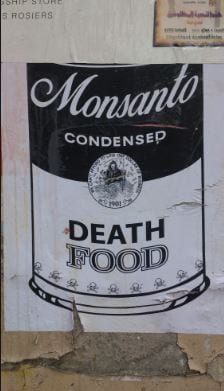 China Takes Strong Stance
China's refusal to accept shipments of US corn containing traces of unapproved genetically modified maize has led to a significant decline in exports. According to a recent report, US traders have incurred a loss of $427 million in sales.
China has rejected nearly 1.45 million tons of corn shipments since the previous year, as reported by the National Grain and Feed Association (NGFA), an American industry association. Based on data from export companies, this figure is notably higher than previously reported numbers in the media, which indicated around 900,000 tons were affected. The report further reveals that US corn exports to China have dropped by 85 per cent since January compared to the same period in the previous year.
China began blocking American corn shipments from its market in November due to the MIR162 genetically modified corn strain in these shipments. This strain, developed by the company Syngenta, has not received approval from the Chinese government since its application was submitted in March 2010. China had significantly increased its corn imports since the late 2000s, growing from 47,000 tons in 2008 to an estimated 5 million tons in the previous year. It was the third-largest importer of American corn before the import of Syngenta's GMO strain was halted. US traders are calling for seed companies to share some of the losses and emphasize that they should not introduce new seed varieties to farmers until they receive approval from major markets, including China.
Additionally, some criticism is directed towards the Chinese government, with traders alleging that it maintains an opaque process for approving and rejecting GMO strains, an accusation that Beijing denies. So far, China has approved 15 genetically modified corn strains for import.  Full Story
China is moving in the right direction, but it needs to completely ban GMO seeds and any company that deals with them.  Some of Monsanto's seeds are classified as pesticides, so what you have is a seed that is a pesticide, and any animal that consumes these are consuming pesticides. Thus, indirectly your grilled steak might have a dressing you never asked for; toxic pesticides.
Other Stories of Interest:
Russian PAK-50 spectacular Arial Display Puts F-35 to Shame  (April 8)
Russia's Syrian Success A boon For weapons Sales (April 8)
Margin trading comeback could propel Chinese Markets Upwards (April 6)
Ted Cruz exposed; lies, deceit & more (April 5)
The Pension Nightmare & Ticking Time Bomb (April 5)
China Punishes 300,000 officials for Corruption; US does nothing (April 4)