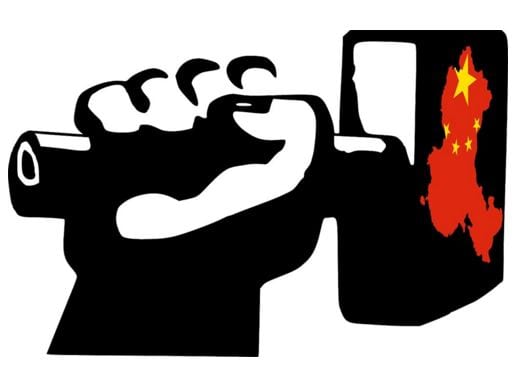 President Xi Jinping's government stated that it punished approximately 300,000 officials for Corruption last year. Given the Pace at which they are conducting these investigations and prosecutions, the number could be higher this year. 
Must Read: Dow Crash is an Illusion Instead expect stock market Rally 
Out of the 300,000 punished, 200,000 received light punishment, while the remaining 82,000 were dealt with more severely. The current administration is chasing everyone from the small fly to the big lobsters, for examples former security chief Zhou Yongkang and  TV host Rui Chenggang.
Unlike the U.S, which has not arrested or Jailed even one banker since the Financial Crisis of 2008, China is taking proactive steps to reduce corruption which will serve as a long-term stimulus to the economy. In the short term, it will add to volatility, but this volatility will provide the astute investor with a splendid buying opportunity.
The Chinese government has stated that they will continue with this probe, and the intention of stamping out corruption is so that it helps create wealth for ordinary Chinse by removing corrupt officials from the equation.  Over 400,000 Civil servants were disciplined in 2013 and 2014 over corruption issues.
Game Plan
In the short term cracking down on crime leads to market uncertainty as overseas investors are not show if the effects will be positive or negative, especially because the Chinese economy is already slowing down. However, we focus on the long term trend and in that sense the outlook for China is bright. Our suggestion use strong pullbacks to open positions in strong companies.
Other interesting Articles 
Top EV battery Companies for Investors  (25 March)
Proprietary Asian Edge Index States-China Incredible Long Term Buy  (25 March)
Mass Psychology predicted crude oil bottom 2016 (March 25)
Bond Crash in 2016; Herd Psychology disagrees (March 25)