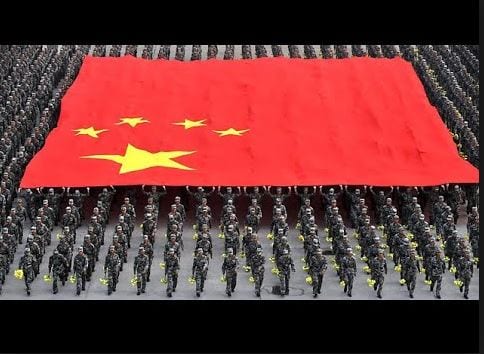 India vs China Economy
Editor's note: The National People's Congress (NPC), China's top parliamentary body, and the Chinese People's Political Consultative Conference (CPPCC), China's top political advisory body, convene its annual sessions, known as the "two sessions" on March 3-15 2016, which marks a pivotal year as the nation continues on to embark with its reforms and opening-up policy, shifting towards a "New Normal" for economic growth rates, starting its 13th Five-Year Plan for social and economic development over the next five years and confronting challenges on the foreign policy front.
How will the NPC address those concerns? What do foreign experts and Overseas Chinese say? The Panview Column of CNTV has invited some of them to express their views on major issues to be discussed at the ongoing two sessions.
By Sol Palha, senior analyst for Tactical Investor newsletter
The countries -China and India – share a common land border and as such, they enjoy historic relations of friendship. Yet, in regards to Major Country diplomacy, there are moments when disagreements ensue between Beijing and New Delhi. Nevertheless, both sides support peaceful development, mutual respect and win benefits that help both nations strengthen their economies.
The two countries respect each other's sovereignty, along with their traditions and customs. As China, the world's second-largest economy continues to rise in prosperity and status in the international community, it's inevitable that India would also seek to boost its economy and global influence as well.
Perhaps an economic rivalry has developed between Beijing and New Delhi, but it's a "neighbourly friendship" competition and that encourages both sides to rise to the challenge of developing their economies to achieve more substantial results.
India vs China Economy: India is catching Up But Not Fast Enough
Now, India, which has witnessed higher annual gross domestic product (GDP) growth rates in recent years, is beginning to feel confident that it could possibly have a stronger economy than China in the near future. But is that possible? Well, let's take a closer look.
India holds aspirations to overtake China, but this may not be realistic. When you take into account, the traffic jams, and urbanisation problems in parts of Mumbai and New Delhi, and the allure of investing in India loses some of its appeal.
Indian Prime Minister Naharendra Modi's government has enjoyed the strongest mandate of any government, yet he has failed to implement any noteworthy reforms yet.
This century belongs to China, and the world recognises this.
No one flinches when Indian markets are crashing, but if the Chinese markets fall or there is some bad news coming out of China the world's financial markets react and in a very strong manner.
From a mass psychology perspective, this tells us that the financial markets recognise China as the de facto leader and India if it's lucky might manage to hold onto some position in the top 5. India will not take out China in the near future, but that does not mean one should not invest in Indian companies.
There are still some Indian companies that are worth investing in. We would wait for strong pullbacks before committing money into any of these stocks.
India vs China Economy: The Conclusion
While the Indian economy has expanded nicely over the years, we think the tiger will have a hard time dethroning the Golden Dragon. India has a GDP of roughly $2.1 trillion, and that is a long way off from China's current GDP of $11.3 trillion.
It's not even a close race. The odds are higher that China will displace the US as the top economy than India overtaking China. While there are some great companies in India from a long-term perspective, China makes for a better investment as the market is extremely oversold; great companies are selling for a fraction of their former prices. For example, CHH, HNP and BABA are some companies worth taking a closer look at.
Other Stories:
Perfect Scam; Central Banks Print Money & buy bullion with it  (March 10)
Achieve Financial Independence & retire Young by not being a Lemming  (March 9)
Fed Will Shock Markets; Expect Monstrous rally in 2016 (March 6)
How to Profit from Misery & Stupidity (March 4)
Religious wars set to Rip Europe Apart  (March 4)
Oil prices: bottomed out or oil prices heading lower (Feb 28)