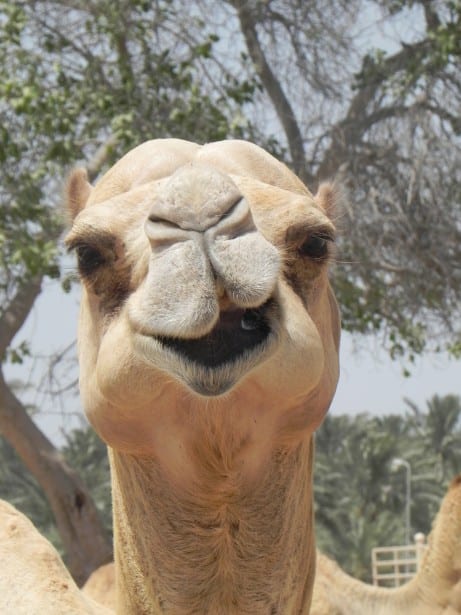 Editor: Vladimir Bajic | Tactical Investor
Blame Camels for Common Colds
Who would have thought that the common cold originated from camels? Well that's what the current research points too
The MERS coronavirus was identified in humans for the first time in 2012. It causes severe respiratory tract infections that are often fatal. Dromedaries were confirmed to be its animal source some time ago, researchers said.
"In our MERS investigations we examined about 1,000 camels for coronaviruses and were surprised to find pathogens that are related to 'HCoV-229E', the human common cold virus, in almost six per cent of the cases," said Drosten.
Further comparative molecular genetic analysis of common cold viruses in bats, humans and dromedaries suggests that this common cold virus was actually transmitted from camels to humans. Livemint
Random Topic Of The Week
The Blame Camels for Common Colds made for an interesting read, now off to some news that could help develop a better understanding of the markets.
Central bankers have suddenly changed their chant
What is remarkable is the speed at which central bankers changed their tune and how equally fast and without question, the masses accepted this change.
Nobody is objecting to QE, 10 years ago, they made a big noise, but now the populace at large believes it is a necessity.  Let's start off with the quote we posted by Clarida in the last update, for it clearly tells us that the Fed is not going to stop supporting the stock market, but in fact, it will take even more drastic measures to help the markets in the future. Let the contents slowly sink in, and you will understand why Central bankers will not stop deflating the currency until the masses scream bloody murder and by then it will be too late.
Clarida acknowledged no doubts. He said that radical monetary policy has worked, that it will continue to work, and that it may well become more radical. He contended that low-interest rates are here to stay and that new policy "tools" must be sharpened and kept at the ready. Fiat Currency: Weapons of Mass Destruction
Other Articles of Interest
Australian & German Central Bankers Join Negative Rate Wars (August 22)
Federal Reserve Bank-Most Dangerous Criminal Enterprise In the World (Aug 20)
Could Trump be Good for most hated Stock Market Bull (Aug 19)
Corrupt Mexican President & Psychological Data manipulation (Aug 12)
Investors Chasing Yields Forces Vanguard Dividend Fund Closure (Aug 9)
Terrorist Attacks, Religious Wars & Financial Markets (Aug 5)
Japan's Abe Mulling Another Round of Stimulus (Aug 1)
Investment Common Sense lacking & Jackasses Predicting Stock Market Demise (Jul 26)
Brexit Hidden Theme Continuation of Currency War Game (Jul 25)