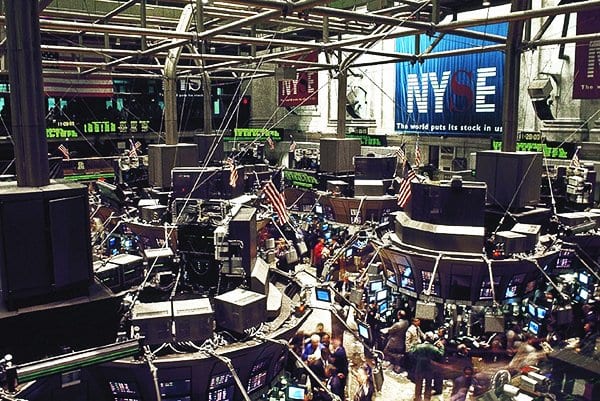 Editor: Vladimir Bajic | Tactical Investor
Permabear Doomster
You must have noticed by now how polarised the entire world is over the Trump presidency? What we stated has come to pass with alarming swiftness, and it is only going to get worse, but that is a story for another day, or perhaps we will delve into later on in this issue. For now, what you need to understand is polarisation is the perfect breeding ground for insanity. Insanity thrives under such conditions, and many individuals will be trapped in an illusory world that for all intents and purposes will appear real to them. Political Polarization: Trump-Brexit win Polarisation Grips Financial advisers.   The Permabear Doomster will feed on negativity and twist any positive news whether its related to the markets or not into a market-moving event.  In the end, the only thing that moves is their Ego and in most cases, their ego's are smashed.
Morgan Stanley Permabear Doomster: says we're in a bear market
"I think we're in a rolling bear market. Every sector has gone down at least 11 or 12 per cent at least once this year. Some were down 18, 19, 20 per cent," Mike Wilson, Morgan Stanley's chief U.S. equity strategist, said on CNBC's "Halftime Report" on Thursday. "It's fooling everybody at the index level, but there's a lot of pain out there: Staples, homebuilders, some of these semiconductor stocks that are more cyclical are having problems."
The strategist's comment came as the major market indexes added to their weekly losses, with the S&P 500 down 0.3 per cent and the Dow Jones industrial average down nearly 1.2 per cent since Tuesday. Markets were closed Monday for the Memorial Day holiday.
"A bear market to me doesn't [necessarily] mean the market has to go down 20 percent," he said. "A bear market is a tougher environment, it's hard to make money. Volatility is a lot higher, so I don't care what kind of portfolio you're running, you can't run as much risk anymore, you just can't do it."

"We think it's pretty obvious that the market had discounted the news on tax cuts, global growth and still supportive financial conditions," Wilson wrote. "In many ways a correction or consolidation was overdue and makes perfect sense. The question is whether or not this turns into something more sinister." Full Story
Permabear Doomsters State Bearish Spelling is Hitting Markets
The benchmark index so far witnessed an erosion of almost 600 points in the ongoing bearish run.
The market started the day off on a bearish tone, posting intraday high of 24 and a low of 590 points, respectively. However, a stellar 46pc growth in bottom-line profits of National Bank, which closed the session higher by 1.58pc, helped index recover slightly from its lows.
Sell-off in fertiliser scrips worsened after yesterday's Economic Coordination Committee's meeting decided to form a committee under the chairmanship of Adviser Abdul Razak Dawood to hold discussions with the industry. According to initial reports, the finance ministry may urge fertiliser producers to pass extra gains of Rs10 billion to consumers. The sector was primarily responsible for today's decline contributing 196 points to the slide. Full Story
A Permabear Doomster Making A Fool of Himself
Will These Permabear Doomsters Get It Right
It is amazing how Permabear doomsters that always get it wrong are widely followed
One would think that by now the crowd would wake up and throw them under the bus, but it appears that misery loves company.
Other Articles of Interest 
Technica analysis of Stock Trends; Why both Technical Analysis & Fundamentals fail (April 8)
Stock Market Trends-Is the Stock Market Heading for a Crash? (April 4)
Political Polarisation: Trump-Brexit win Polarisation Grips Financial advisers (March 31)
War Between the U.S. & China will Destroy World Economy (March 24)
Should you fear Stock Market Crashes -Video  (March 24)
Why you should not be worried about a stock Market Crash Video (March 19)
The scary Stock market crash that experts are overhyping  (March 15)
Stock Market Crash 2017 or Continuation of Bull Market Video (March 15)
Fanaticism-Stock Market Crash 2017 or Continuation of Bull Market (March 15)