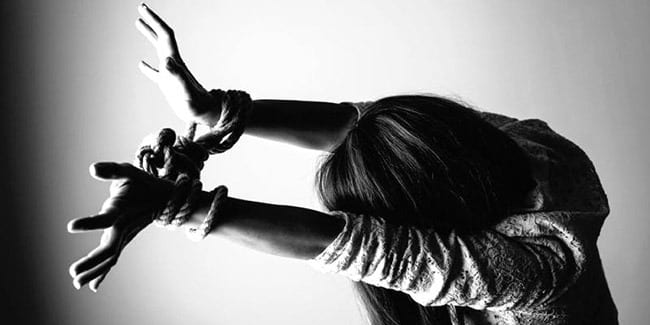 Editor: Philip Ragner | Tactical Investor
Unveiling the Interconnected Tapestry: Exploring the Intricate Forces Shaping Markets
At our core, we embrace a diverse range of topics driven by a fundamental understanding of the world's interconnected nature. While financial factors undoubtedly exert influence over markets, we acknowledge that geopolitics stands as another powerful driving force. By adopting the lens of crowd psychology, we transcend the narrow focus on individual trees and instead perceive the forest as a whole, enabling us to grasp the broader panorama.
Take, for instance, the role of influential figures like George Soros, whose impact extends beyond mere financial realms. Soros has been associated with the propagation of fabricated narratives, the orchestration of significant anti-Trump demonstrations, and the financial backing of numerous revolutionary movements seeking to alter existing regimes. By embracing a multidimensional analysis, we gain a clearer perspective on what to anticipate within the financial markets.
In this context, we invite you to explore the following captivating story:
Despite Bitcoin enduring a significant downturn, the prevailing sentiment has not turned bearish. Curiously, numerous articles continue to surface weekly, touting optimistic predictions of Bitcoin surging to astonishing heights of 100K and beyond. One wonders whether these experts take the time to examine charts before disseminating such ambitious targets or if their proclamations are influenced by questionable sources. While the answer to this remains elusive, it becomes evident that, in most cases, these prognosticators lack genuine foresight into the true trajectory of the market—leaving us pondering the market's future highs and lows.
Is the Bitcoin Bull Market dead or just taking a breather?
Sudanese Authorities Liberate 177 Foreigners Held by Human Trafficking Group
In a significant operation, Sudanese authorities have successfully freed 177 foreign individuals held captive by a notorious human trafficking group. The rescue occurred in a neighbourhood located east of Khartoum, the capital city, as the official SUNA news agency reported.
Maj. Gen. Ibrahim Abdel-Rahim, the Director of Khartoum State Police, explained that a joint force comprising the central reserve police, emergency and operations administration, criminal investigation, and local police took decisive action, apprehending the main perpetrator behind this heinous crime. The victims, who had been concealed for more than 21 days in the Alwan area of the eastern Nile neighbourhood, can now breathe a sigh of relief.
Sudan has been grappling with a surge in organized activities related to human trafficking and illegal immigration, making it a hotspot for such illicit operations. Recognizing the gravity of the situation, European countries have pledged their support to Sudan in its fight against human trafficking. In response to a request from Khartoum, these nations have agreed to provide air and sea assistance to tackle the multinational network of human smugglers.
This successful rescue operation marks a significant step forward in Sudan's ongoing efforts to combat human trafficking, safeguarding the lives and dignity of those vulnerable to exploitation and abuse. . Full Story
Other stories
Is the Bitcoin Bull Market dead or just taking a breather? (Mar 8)
Is this the end for Bitcoin or is this a buying opportunity? (Jan 24)
Stock Market Insanity Trend is Gathering Momentum   (Jan 10)
Is value investing Dead   (Jan 9)
Irrational markets and Foolish Investor: perfect recipe for disaster   (Jan 5)
Stock market Crash Myths and Realities  (Jan 3)
Bull-Bear Markets & Arrogance   (Jan 1)