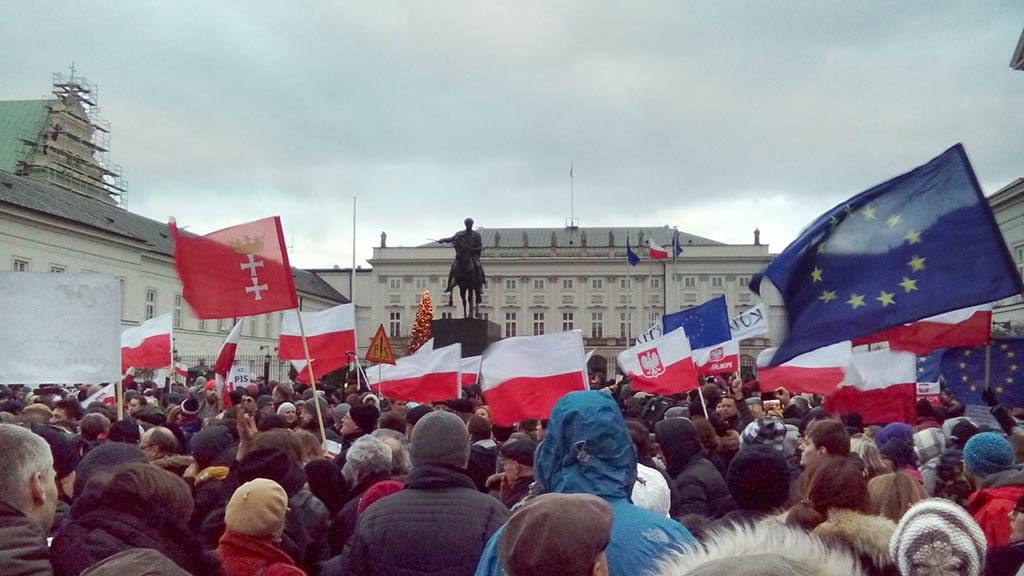 Anti-government protests in Poland
Poland is facing the prospect of an unprecedented institutional crisis, amid escalating tensions between its nationalist government and the EU.
Thousands of people took part in anti-government protests in Warsaw and several other Polish cities late Tuesday, after the country's ruling Law and Justice party (PiS) implemented legislation that could force as many as one-third of the top court's sitting judges to step down.
Nonetheless, despite judicial reforms effectively forcing her to retire, Poland's Supreme Court chief justice took a defiant stand against President Andrzej Duda on Wednesday.
Less than 24 hours after vowing to fight to protect the constitution and the independence of Poland's courts, Malgorzata Gersdorf returned to work at Warsaw's courthouse building on Wednesday morning. Full Story
Other articles of interest