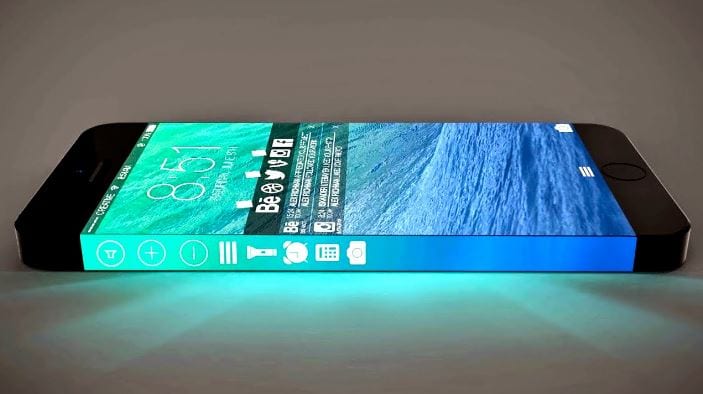 By Tom McGregor, CNTV Commentator
Apple investment analysis
Cupertino, Ca.-based Apple Corporation has enjoyed grand success in recent years. Its cofounder Steve Jobs had introduced innovative devices – iPhones, iMacs, iPads and iWatches – to the public that sparked a buying frenzy. Corporate revenues continued to soar even after Jobs died and Tim Cook took over as CEO.
Nevertheless, Apple's explosive growth rates would not last forever. Rivals – Samsung, Sony, Huawei and Xiaomi – have upgraded their hi-tech products to match Apple in quality, while selling them at lower prices.
Apple has also generated over $US59bn. in sales revenues in China last year, but iPhone sales have plummeted in the country this year, and the company is looking regain momentum. Accordingly, Apple announced last week it would invest $US1bn. in the Chinese ride-sharing services company, Didi Chuxing.
Buying up China
Didi has captured 87 per cent of market share in China's ride-sharing services sector. Chinese Didi customers rely on AliPay and WeChat since Alibaba Group and Tencent Holdings Inc. are major investors of the company.
Apple's big investment would encourage more Chinese to make payments via Apple Pay. Didi offers numerous added benefits for the company, including more domestic consumer market knowledge, Big Data analytics and further Apple integration in China's IOS sphere.
"The investment in Didi highlights the strategic importance of China and the services segment for Apple's future strategy," Jack Kent, analyst IHS (Information Handling Services) Technology, told the Times of India.
He added, "It could help Apple gain greater insight into the behaviour of users beyond its own ecosystem."
Big Data entry
For the first time in Apple's history, the company has invested in a Chinese internet company. Didi provides amazing technology helping them to play a leading role in China's ride-sharing market.
An Apple-Didi partnership would be a learning experience as they integrate products and services for the benefit of both companies.
"We admire them (Apple) on many, many levels in terms of innovation, terms of cutting-edge technologies," Didi President Jean Liu told USA Today. "There are always a lot of things we can learn from Apple."
Cook has expressed reciprocal respect for Didi. He said in a press release that, "Didi exemplifies the innovations taking place in the IOS developer community in China."
He is visiting China this week to meet business leaders and officials to embark on more collaborative efforts for Apple in the nation.
Apple investment analysis: Apple Car for ride-sharing
Apple executives recognize that surging iPhones sales are no longer sustainable. In the first quarter this year, the company reported overall revenues plunging 11 per cent worldwide with a 26 per cent decline in China.
To reboot expansion, Apple is diversifying its investments and developing new products to excite consumers. The Didi investment can play a pivotal role in the company's future.
According to the BidnessETC news Website, Apple is designing a new car model that would likely be manufactured at Foxconn factories in southern China. The plan, "Project Titan," would build an autonomous self-driving car, scheduled for market entry in 2019.
Apple's Didi investment can kickoff "Project Titan." for the Chinese auto market. Didi drivers might be expected to use Apple Cars.
Showing confidence in China's market
Apple is adapting to China's current business climate where it's gotten more difficult for the company to enjoy astonishing sales growth rates here. That's not awful news, since business trends go up and down, which force companies to change for the better or risk insolvency.
Apple sees Didi as a high-flying ride-sharing services company that is deserving of a more profitable partnership with the Silicon Valley giant.
Tactical Investor Outlook On Apple  July 2019
Apple is going to be one of the big players in AI and so this is the strategy we would employ. We would use strong pullbacks to add to or open new positions.  The best time to buy is when the crowd is panicking as they always throw the baby out with the bathwater.  We view stock market crashes through a bullish lens,  but we don't just jump into the market the moment it arts to pullback. We wait for the negative sentiment to soar and when the masses feel certain that the markets will never recoup their losses we slowly walk in a scoop up all the top plays.
This excerpt below reveals our overall strategy
When one continuously sits and waits for an event using false evidence to justify that it's just around the corner,  the event does not manifest and one is left holding an empty can and looking like a fool.   That pretty much sums up most of the experts who have been predicting a stock market crash since the inception of this bull market.
We have developments that would fall under the "perturbing" category; for example, this escalating trade war, which unfortunately China is destined to lose. Markets are forward-looking beasts, and the Chinese markets have all but given the Chinese leadership an almost nil chance of winning this battle. However, that's a story for another day.
Most Major financial sites nowadays are on par with tabloids; their sole function is to create bombastic titles with little to no subject matter to back their faulty assertions.    Take their advice with a barrel of salt and shot of whiskey.  As we stated before,  bullish sentiment from a longer-term perspective has been trending upwards, but the masses are not dancing in the streets, so a correction (which is what the market is currently experiencing) instead of a crash is the most probable outcome. Tactical Investor
 Other Stories of Interest
Millennials being squeezed out of Housing Market (20 May)
Problem is Fractional Reserve Banking-we don't need Gold standard (15 May)
BBC Global 30 Index Signals Dow Industrial Index will trend higher (11 May)
Stock Market Bull not ready to buckle (4 May)
Fear mongers are parasites that profit from your fear (2 May)
Gold Bugs think & stop listening to Fear mongers  (1 May)
Apple investment analysis in Didi; it's a smart long term move