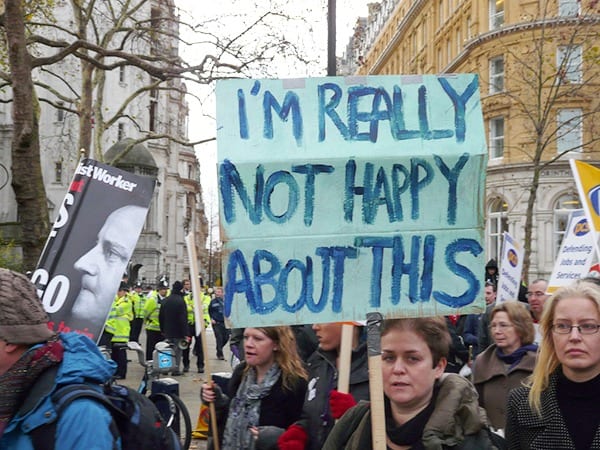 manufacturing jobs decline
The United States lost another 9,000 manufacturing jobs in October, while the number of government jobs increased by 19,000, according to the U.S. Bureau of Labor Statistics. Over the past year, manufacturing employment declined by 53,000, while government employment grew by 208,000. This continues a trend that has persisted for nearly four decades. Since manufacturing employment peaked in June 1979, the number of manufacturing jobs have fallen by more than 37 percent, while the number of government jobs has grown by nearly 39 per cent.
Now, the 22.2 million government employees — including 14.3 million local government employees, 5.1 million state employees and 2.8 million federal employees — nearly double the 12.3 million manufacturing employees remaining. As CNSNews.com notes, the total number of government employees exceeds the population of every state but California and Texas.
To be sure, the shrinking of U.S. manufacturing is due, in no small part, to outside factors: technological improvements, a changing economy with a greater emphasis on services, the industrialization of Third World nations such as China and India, which have a lower standard of living, and, thus, lower labor costs. Full Story
Other Artiles of Interest
50 Trillion dollars sitting on sidelines will produce explosive Stock market Rally (Nov 15)
Desperate Soros lashes out at Trump Win-funding Riots against Trump (Nov 14)
Trump remains true to word-refuses Presidential Salary  (Nov 12)
CNN ratings drop nobody wants to watch crap not news anymore (Nov 12)
Putin Issues International Arrest Warrant for Rothschild & Soros (Nov 11)
Telegraph Journalist Monisha Rajesh Calls for Trumps Assassination & then Deletes her account  (Nov 11)
Trumps win shows Mainstream media is done-Social Media will dominate (Nov 9)
Financial singularity and what it means for Stock Markets (Nov 8)
Top US Scientist Resigns-States Global Warming A Big Scam (Nov 8)
Stock Market Pattern Gives Trump 86 Percent Chance of Winning   (Nov 7)