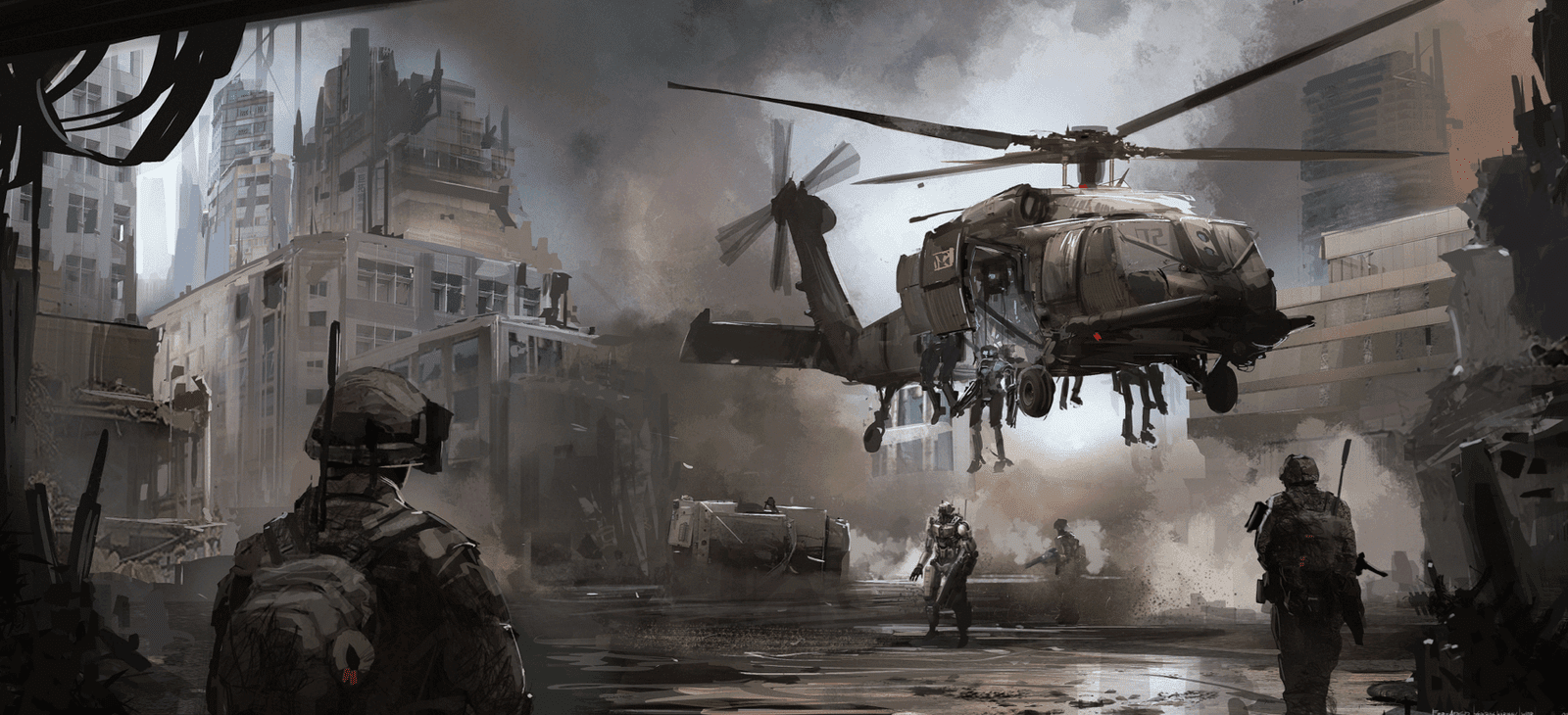 What is a Tyrant: Why does the US Support Them?
35 countries where the U.S. has supported fascists, drug lords and terrorists. With this startling fact, the what is a tyrant question is irrelevant; The real question is why do we support them
The U.S. is backing Ukraine's extreme right-wing Svoboda party and violent neo-Nazis whose armed uprising paved the way for a Western-backed coup. Events in Ukraine are giving us another glimpse through the looking-glass of U.S. propaganda wars against fascism, drugs and terrorism. The ugly reality behind the mirror is that the U.S. government has a long and unbroken record of working with fascists, dictators, druglords and state sponsors of terrorism in every region of the world in its elusive but relentless quest for unchallenged global power.
Behind a firewall of impunity and protection from the State Department and the CIA, U.S. clients and puppets have engaged in the worst crimes known to man, from murder and torture to coups and genocide. The trail of blood from this carnage and chaos leads directly back to the steps of the U.S. Capitol and the White House. As historian Gabriel Kolko observed in 1988, "The notion of an honest puppet is a contradiction Washington has failed to resolve anywhere in the world since 1945." What follows is a brief A to Z guide to the history of that failure.
Afghanistan
In the 1980s, the U.S. worked with Pakistan and Saudi Arabia to overthrow Afghanistan's socialist government. It funded, trained and armed forces led by conservative tribal leaders whose power was threatened by their country's progress on education, women's rights and land reform. After Mikhail Gorbachev withdrew Soviet forces in 1989, these U.S.-backed warlords tore the country apart and boosted opium production to an unprecedented level of 2,000 to 3,400 tons per year. 
The Taliban government cut opium production by 95% in two years between 1999 and 2001, but the U.S. invasion in 2001 restored the warlords and drug lords to power. Afghanistan now ranks 175th out of 177countries in the world for corruption, 175th out of 186 in human development, and since 2004, it has produced an unprecedented 5,300 tons of opium per year.  President Karzai's brother, Ahmed Wali Karzai, was well known as a CIA-backed drug lord. After a major U.S. offensive in Kandahar province in 2011, Colonel Abdul Razziq was appointed provincial police chief, boosting a heroin smuggling operation that already earned him $60 million per year in one of the poorest countries in the world.
Albania
Between 1949 and 1953, the U.S. and U.K. set out to overthrow the government of Albania, the smallest and most vulnerable communist country in Eastern Europe.  Exiles were recruited and trained to return to Albania to stir up dissent and plan an armed uprising. Many of the exiles involved in the plan were former collaborators with the Italian and German occupation during World War II.
They included former Interior Minister Xhafer Deva, who oversaw the deportations of "Jews, Communists, partisans and suspicious persons" (as described in a Nazi document) to Auschwitz. Declassified U.S. documents have since revealed that Deva was one of 743 fascist war criminals recruited by the U.S. after the war. 3. Argentina. Full Story
And this article, confirms the claims we made above. Eye-opening article about our government's true intentions, read the whole thing and formulate your opinion. We provide the information; that is all.  The decision-making process is in your hands.
What is a Tyrant and How Putin Will Win in Syria
The reason Putin will succeed where the US failed in its war on ISIS, is because the Russian air-strikes are going to be accompanied by a formidable mop-up operation that will overpower the jihadi groups on the ground. This is already happening as we speak. The Russian Air Force has been pounding terrorist targets across the Idlib Governorate for the last few days as well as ISIS strongholds in the East at Raffa. 
 This is the pattern we expect to see in the weeks ahead. Russian bombers will soften targets on the frontlines, ground troops will move into position, and untold numbers of jihadis will either flee, surrender or get cut down where they stand. Bottom line: Syria is not going to be a quagmire as the media has predicted.  To the contrary, Putin is going to cut through these guys like crap through a goose.
According to South Front: "Lieutenant General Andrey Kartapolov,
 "The positioning of Russian aircraft in Syria gives the Kremlin the ability to shape and control the battle-space in both Syria and Iraq out of all proportion to the size of the Russian force." ("International Military Review – Syria, Oct 5, 2015", South Front)
The Russian air-base at Latakia is perfectly situated for providing air cover or bombing terrorist targets across the country. The Russian airforce will also make every effort to cut off supply lines and escape routes so that as many jihadis as possible are liquidated within Syria's borders. This is why ISIS positions along the main highway to Iraq were destroyed on Sunday. The jihadi thugs will be given every chance to die in battle as they wish, but getting out alive is not going to be so easy.
Saudi Arabia poses no real threat to Putin's operation in Syria. The Saudis may talk tough, but they already have their hands full with a crashing economy (due to plunging oil prices) and a war in Yemen they have no chance of winning. They're certainly not going to get more deeply involved in Syria. Full Story
Interesting take and the author could be spot on.  What we do know is that 2015 will be remembered as the year that the U.S. lost its face in the world.  Our government has been supporting too many authoritative regimes, and we have no right to tell anyone who their leader should be. We are breaking a host of international laws as was the case in Ukraine by promoting regime change through violence.
No joke: Guatemalan comedian wins the presidency in a landslide
Jimmy Morales, a former TV comedian who has never held office, swept to power in Guatemala's presidential election on Sunday after milking public anger over a corruption scandal that deepened distrust of the country's political establishment. The 46-year-old Morales overwhelmingly beat centre-left rival and former first lady Sandra Torres in a run-off vote despite his lack of government experience and some policy ideas that strike many as eccentric. The headquarters of Morales' centre-right National Convergence Front (FCN) party erupted in celebration as official returns showed he had around 68 per cent support in a landslide victory.
Voters pointed to widespread discontent with Guatemala's political class, compounded by a U.N.-backed investigation into a multi-million dollar customs racket that led last month to the resignation and arrest of former President. "As president, I received a mandate, and the mandate of the people of Guatemala is to fight against the corruption that is consuming us," Morales said on Sunday night. Full Story
Compared to some of the jackasses in power, a comedian feels like a giant leap for humanity.
Other articles of Interest:
Refugee Muslims converts in Germany and Chinese Tourist boost the Russian economy (Sept 16)
IRS thieves, Wall Street Gangsters and Cyber gas thieves (August 20)
Religious wars, Anti-Muslim Europe and Anti-immigrant Swedes (August 20)
Rotten Whole Foods, Chinese Jump on Gold, Shanghai Woes (July 18)
Dirty House of Saud, Cry baby Bibi, Insane Fed (July 18)
The US warns China; Unemployed people in Europe( June 05)
What is a Tyrant Insane Erdogan, Saudis embarrassed US (May 25)
Micro-apartments; China, Russia seeking their own Internet (May 25)
The Fall and decline of the American Empire(April 23)
Predictions for wild weather, end of multiculturalism & religious wars(April 20)