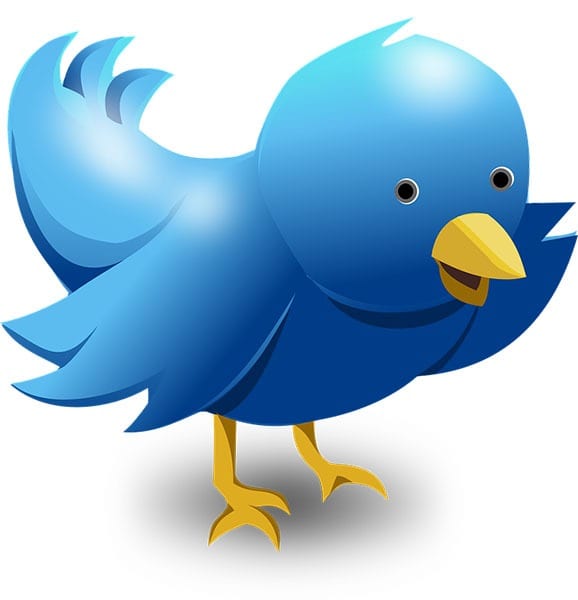 Editor: Vladimir Bajic | Tactical Investor
Originally Published on: Sep 23, 2016; Updated Over the Years with the Latest Update Done in Sep 15, 2023
Twitter Considers A Possible Takeover
Blankfein tweeted a picture of himself with Twitter (TWTR) CEO Jack Dorsey Wednesday along with the following joke: "And they say I don't know jack!"
Blankfein was at Twitter headquarters to be interviewed by Dorsey. But since that tweet, there has been increased chatter about whether Twitter might be considering putting itself up for sale — and if Goldman Sachs (GS) would be its merger advisor.
And they say I don't know jack! pic.twitter.com/RkKgJdjnb0
— Lloyd Blankfein (@lloydblankfein) December 13, 2017
Like a modern-day Helen of Troy, whose beauty famously launched a thousand ships, a tweet from Goldman Sachs CEO Lloyd Blankfein has sparked a thousand twitter takeover rumors.
Blankfein tweeted a photo with Twitter CEO Jack Dorsey along with a joke: "And they say I don't know jack!" This led to increased chatter about Twitter possibly putting itself up for sale, with Goldman Sachs as its potential merger advisor.
Twitter shares have surged over 40% this year despite concerns about slowing user growth, lack of profits, and competition. So merger speculation makes sense – some suggest Twitter would thrive as part of a larger company.
There's been frequent talk of potential buyers like Google, Disney, Apple or Salesforce. An acquisition could let Dorsey focus more on Square, which has soared 175% this year.
The recent Disney-Fox deal has reignited media consolidation talk, including for social media like Twitter. While Twitter won't comment, Blankfein visited its HQ for a Q&A with employees.
There are reasons for optimism beyond a twitter takeover. The 280-character expansion may boost engagement and ad revenue. A new 24/7 live news network partnership with Bloomberg also aims to show Twitter's value for news and sports.
Whether Twitter stays independent likely hinges on if these efforts can really drive user growth, sales and profits. That's probably something Blankfein and Dorsey will privately discuss, rather than share with their millions of followers.
2023 Musk Twitter Takeover: Unveiling the Social Media Revolution
In the digital age, social media platforms have become pivotal tools for individuals and businesses to connect, share, and influence. Few personalities have made as profound an impact on social media as Elon Musk, the visionary CEO of SpaceX and Tesla. Musk's Twitter takeover has captivated millions, sparking discussions, debates, and even market fluctuations. In this article, we delve into the fascinating world of Musk's Twitter presence, exploring the influence, controversies, and consequences of his tweets.
Exploring Elon Musk's Twitter Dominion
The Power of a Tweet
Elon Musk's tweets have the uncanny ability to move markets. Whether it's a cryptic message about cryptocurrencies or an announcement regarding Tesla's latest innovations, Musk's words hold significant sway.
Musk's Twitter Following
With millions of followers, Elon Musk boasts one of the most substantial Twitter followings among public figures. We delve into the factors contributing to his massive online presence.
A Platform for Innovation
Musk utilizes Twitter as a platform to share groundbreaking ideas and innovations. We explore some of the game-changing announcements he's made via Twitter.
The Controversies Surrounding Musk's Tweets
Regulatory Scrutiny
Musk's tweets have often caught the attention of regulators. We examine some of the legal challenges he's faced due to his Twitter activity.
Market Volatility
The cryptocurrency market, in particular, has been susceptible to Musk's tweets. We discuss how his Twitter posts have impacted the value of cryptocurrencies like Bitcoin and Dogecoin.
Ethical Concerns
Musk's tweets have occasionally sparked ethical debates. We explore instances where his online presence has raised questions about corporate responsibility.
The Elon Musk Effect
Twitter as a PR Tool
We analyze how Musk has effectively used Twitter as a public relations tool to control narratives and respond to crises.
Engaging the Audience
Musk's conversational style on Twitter has endeared him to followers. We dissect the elements of his tweets that engage and resonate with the audience.
The Future of Musk's Twitter Presence
Evolving Strategies
We speculate on how Elon Musk's approach to Twitter may change in the future and the potential impact on his businesses and ventures.
Rivalries and Collaborations
Musk's Twitter interactions with other prominent figures have sparked intrigue. We explore his online relationships and their implications.
Conclusion
In the ever-evolving landscape of social media, Elon Musk's Twitter takeover stands as a testament to the power of a single tweet. His ability to shape discourse, influence markets, and engage with the world showcases the immense potential of social media platforms.
Frequently Asked Questions (FAQs)
Is Elon Musk's Twitter activity regulated?

While Musk's Twitter activity isn't heavily regulated, it has faced scrutiny from regulatory bodies, especially when it comes to market-related tweets.

Has Musk's Twitter presence affected his businesses negatively?

While some controversies have arisen, overall, Musk's Twitter presence has often been beneficial, helping him connect with his audience and promote his ventures.

What's the secret behind Musk's massive Twitter following?

Musk's authenticity, innovative ideas, and willingness to engage with followers have contributed to his extensive Twitter following.

How has Elon Musk responded to Twitter controversies in the past?

Musk has employed various strategies, from apologies to clarifications, when addressing controversies stemming from his tweets.

What can we expect from Elon Musk's Twitter in the future?

While it's difficult to predict, Musk's Twitter presence is likely to continue evolving, influencing various aspects of business and culture.
Other articles of interest