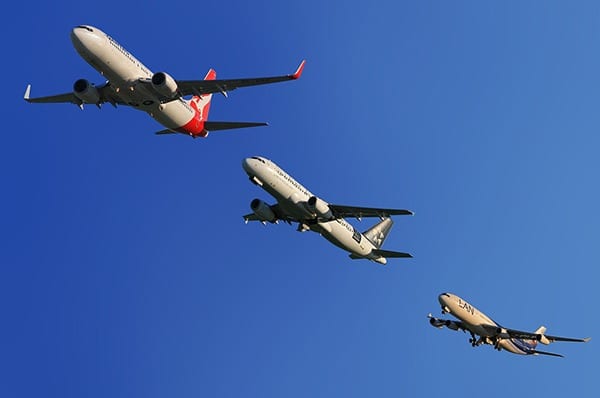 Editor: Vlad Rothstein | Tactical Investor
Tourism to U.S. Rises Despite Trump Travel Ban
The U.S. Travel Association said Wednesday that international travel to the country was 5.2 percent higher in May this year than in the same month in 2016, with foreign arrivals to the U.S. having increased 6.6 per cent the previous month.
"There is widespread talk of daunting challenges to the US travel market—perception of the country abroad is mentioned most, but the strong dollar and slowing global economy are ­factors as well—yet the resilience of our sector continues to ­astound," said U.S. Travel Association president and chief executive Roger Dow.
"Tourism marketing efforts at the federal, state and local level undoubtedly deserve a large ­measure of credit, and policymakers need to be aware of the large dividends these programs are paying for economic activity, jobs and tax revenues," he added.
The U.S. Travel Association expects travel to grow by about 1.8 per cent until November, but while growth in domestic travel bookings remains strong, a slowdown is expected later this year.
"There remains the possibility of unintended consequences from President Trump's policies related to immigration and international relations," the report says. "Looking ahead, these factors are expected to negatively impact international inbound travel." Full Story
Other Articles of Interest
Fake news & Weak Economy Can't Stop Stock Market Bull  (July 6)
Technica Analysis of Stock Trends; Why both Technical Analysis & Fundamentals fail (April 8)
Stock Market Trends-Is the Stock Market Heading for a Crash? (April 4)
Political Polarisation: Trump-Brexit win Polarisation Grips Financial advisers (March 31)
War Between the U.S. & China will Destroy World Economy (March 24)
Should you fear Stock Market Crashes -Video  (March 24)
Why you should not be worried about a stock Market Crash Video (March 19)
The scary Stock market crash that experts are overhyping  (March 15)
Stock Market Crash 2017 or Continuation of Bull Market Video (March 15)