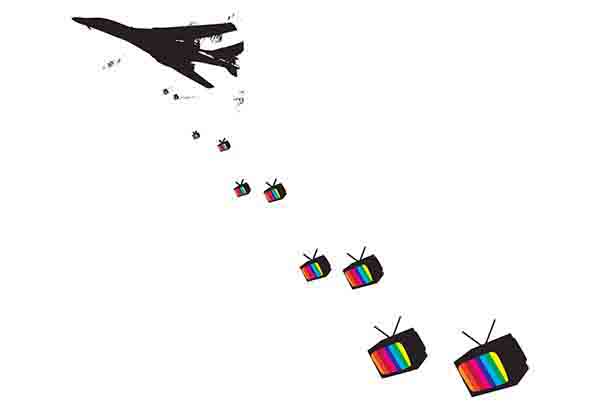 Editor: Vladimir Bajic | Tactical Investor
Before we get to the article at hand many might ask why we cover political and health issues when our main focus in the stock markets and the financial arena.   Identifying the problem is over 80% of the solution and this is why most people don't know what to do because they don't really understand the problem. Now you know why we are the only financial website that covers such a wide array of topics that on the surface appear to be unrelated but are in fact, deeply interwoven.  Mass psychology is a very powerful tool and if employed correctly can help you spot the grotesque levels of manipulation the masses are subjected to. We strongly suggest that you view or read or view Plato's allegory of the cave.  You might also find the following article to be of interest:
The most pessimistic explanation as to why humans seem to be becoming less intelligent is that we have effectively reached our intellectual peak. Between the 1930s and 1980s, the average IQ score in the US rose by three points and in post-war Japan and Denmark, test scores also increased significantly – a trend known as the 'Flynn effect'. This increase in intelligence was due to improved nutrition and living conditions – as well as better education – says James Flynn of the University of Otago, after whom the effect is named. Worldwide IQ scores dropping but Stupidity rising rapidly
Suggested strategies for those seeking to improve their Stock Market Insights  
If you seek freedom, the 1st task is to attain financial freedom so that you can break free the clutches of the top players who seek to enslave you. They want you to run in a circle like a hamster that runs on a spinning wheel; the hamster thinks the faster it runs the further it will go, but sadly it is going nowhere.
We teach how to use Mass psychology to your advantage, how to view disasters as opportunities and how not to let the media manipulate you and direct you towards actions that could be detrimental to your overall well-being.  Visit the investing for dummies section of our website; it contains a plethora of free resources and covers the most important aspects of mass psychology.
Secondly, subscribe to our free newsletter to keep abreast of the latest developments. Change begins now and not tomorrow, for tomorrow never comes. Understand that nothing will change if you don't alter your perspective and change your mindset. If you cling to the mass mindset, the top players will continue to fleece you; the choice is yours; resist and break free or sit down and do nothing.
Other Stories of Interest
The scary Stock market crash that experts are overhyping  (March 15)
Fanaticism-Stock Market Crash 2017 or Continuation of Bull Market (March 15)
Could Trump's economic Policies Propel Hated Stock Market Bull Higher (Feb 27)
Stock Market Crashes-Is Panic Warranted (Feb 25)
Stock Market Crash 2017 Video -reality or All Hype (Feb 19)
Stock Market Crash 2017-reality or all Hype  (Feb 16)
Gold Market Finally ready to breakout video-Very Interesting Pattern (Feb 2)
Gold Market Finally ready to breakout? Possibly it's putting in a very interesting pattern  (Jan 30)
Will the stock Market Bull Continue to Trend higher or crash video  (Jan 18)
Stock Market Bull destined to charge higher or is it time to bail out  (Jan 13)