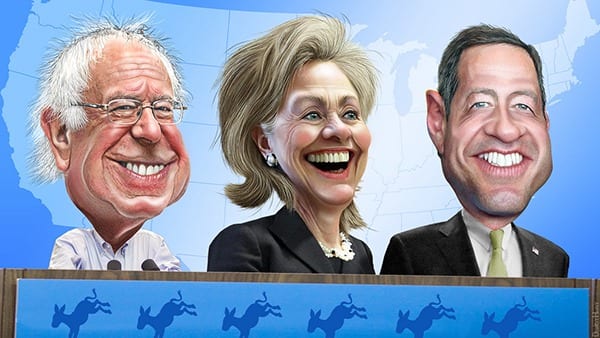 Editor: Vladimir Bajic | Tactical Investor[color-box color="green"]
Before we get to the article at hand many might ask why we cover political and health issues when our main focus in the stock markets and the financial arena.  The short and simple answer is that all these fields are connected; we don't have free market forces anymore. Everything is manipulated; from the food, you eat to data you are provided.
 If you are aware of this you can plan accordingly. Identifying the problem is over 80% of the solution and this is why most people don't know what to do because they don't really understand the problem. Now you know why we are the only financial website that covers such a wide array of topics that on the surface appear to be unrelated but are in fact, deeply interwoven.  Mass psychology is a very powerful tool and if employed correctly can help you spot the grotesque levels of manipulation the masses are subjected to. We strongly suggest that you view or read or view Plato's allegory of the cave.  You might also find the following article to be of interest:
It appears that the many officers in the FBI wanted to take this investigation further, but that point is moot now. James Comey perhaps in a bid to save his rear given that that Wikileaks continues to release damaging emails decided it was time to come out and tell the truth.
650,000 emails  were found on a laptop believed to belong to Huma Abedin. Preliminary analysis indicates that many if not all those messages could have originated  from Clinton's illegally set up private servers.  This could be the nail in the coffin for Hillary Clinton. What's strikes us as simply astounding is the complete disregard this woman has for the law?Take a look at her facial features when she addresses anyone;  you can see that she does not care at all. Internal FBI Uproar over Hillary Clinton's email probe
[/color-box]
Other Stories of Interest
50 Trillion dollars sitting on sidelines will produce explosive Stock market Rally (Nov 15)
Desperate Soros lashes out at Trump Win-funding Riots against Trump (Nov 14)
Trump remains true to word-refuses Presidential Salary  (Nov 12)
CNN ratings drop nobody wants to watch crap not news anymore (Nov 12)
Putin Issues International Arrest Warrant for Rothschild & Soros (Nov 11)
Telegraph Journalist Monisha Rajesh Calls for Trumps Assassination & then Deletes her account  (Nov 11)
Trumps win shows Mainstream media is done-Social Media will dominate (Nov 9)
Financial singularity and what it means for Stock Markets (Nov 8)
Top US Scientist Resigns-States Global Warming A Big Scam (Nov 8)
Stock Market Pattern Gives Trump 86 Percent Chance of Winning   (Nov 7)