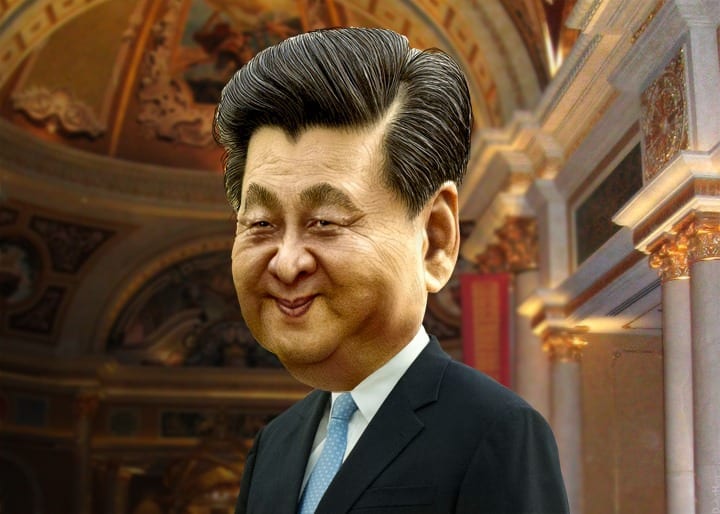 Chinese Premier Li Keqiang pledged there will be "no hard landing" for the world's second-biggest economy as it presses ahead with painful reforms amid slowing growth. Mr Li said there would be no mass layoffs of workers and said the country planned to cut red tape for business, improve financial regulation and find ways to reduce corporate debt.The premier and other officials at the annual meeting of China's parliament have been trying to reassure jittery financial markets and the country's trading partners that, while pressure on the economy is increasing, Beijing is able to manage the recent slowdown.
Must Read: China's growing wealth makes China very good long term investment
China grew by 6.9% last year, its slowest pace in a quarter of a century.
Fears about the extent of its economic woes have provoked bouts of turmoil in global stock markets in recent months as investors weigh the potential widespread knock-on effects, including a drag on emerging nations and a slump in demand for commodities. But Mr Li said: "We are confident that as long as we continue to reform and open up, China's economy will not suffer a hard landing.
"Economic productivity is being held back by unnecessary government interference and we need to create a more level playing field and more oversight."  Julian Evans-Pritchard, China economist at Capital Economics, said: "Premier Li signalled that China would continue to implement reforms this year.  "But the government still shows little willingness to tolerate the pain associated with significant change. Full Story
Their economy grew only at 6.9%, only, where is the reporters head; well we will not answer that question for fear of saying the wrong thing. If any nation in the West including the US could have a growth rate that was  remotely close to that figure, we would be jumping for Joy. Instead, we try to speak from a pedestal when our economy is in tatters, and it's only being held up via hot money; in other words, this entire recovery is nothing but a sham. Soft landing or hard landing, at least, China will have some place to land. We, on the other hand, will have none as this economic recovery is not real and the drivers for real growth were killed longtime ago. Could the situation improve one day? Sure it could but for us to be pointing figures at China when our government is living in a house of mirrors is unbecoming at best and plain stupid at worst.
Other articles of interest:
Destructive Fed Plans every boom & Bust cycle in advance SR (31 March)
Central bankers; Total domination via control of nation's money supply (30 March)
Negative rates will fuel another housing crisis (30 March)
Fed's only option to lower interest rates & trigger massive stock rally (28 March)
Fed Data illustrates Economic recovery is a bad Joke (28 March)