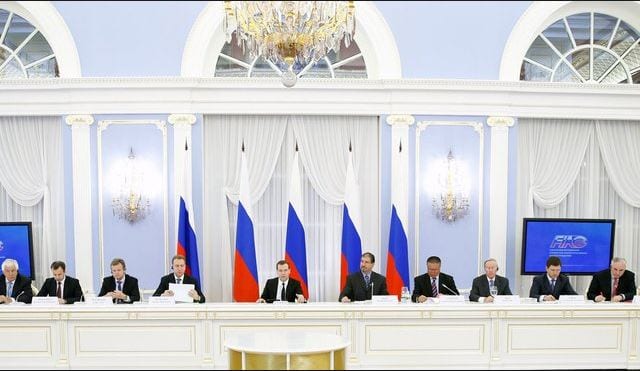 RSX: A Great Play on the Russian Economy
Updated Aug 2023 
We will examine this topic from a historical perspective for two reasons. First, those who don't learn from history are doomed to repeat it. Secondly, it demonstrates in real time what we have done. 
The market sell-off that started in 2014 has provided astute investors with a once-in-a-lifetime opportunity to open up positions in blue-chip Russian Corporations; in the long-term prospect for the Russian economy is bullish. You can now purchase many stocks for pennies on the dollar.   Mass psychology states that you should buy when the crowd is panicking and sell when the crowd is euphoric.  The masses have panicked and dumped their holding right at the bottom; this is what they always do. Sell at the bottom and buy at the top.   The experts are pessimistic regarding Russia's long-term prospects, so all the ingredients are in place for a strong rally.
One easy way to play the Russian Market is via ETFs such as RUSL, RSX, ERUS, etc. Today, we will look at RSX.
Understanding the RSX Investment: Tracking the Market Vectors® Russia Index
Background Information on RSX:
This investment aims to closely replicate the price and yield performance of the Market Vectors® Russia Index before factoring in fees and expenses. Typically, the fund allocates a minimum of 80% of its total assets to securities that constitute both the fund and the benchmark index. The Russia Index primarily consists of securities from Russian companies.
A company is generally classified as a Russian company if it is incorporated in Russia or, in certain cases, if it is incorporated outside of Russia but derives at least 50% of its revenues (or, under specific circumstances, holds at least 50% of its assets) in Russia. It's important to note that this investment is non-diversified.
RSX Top 10 Holdings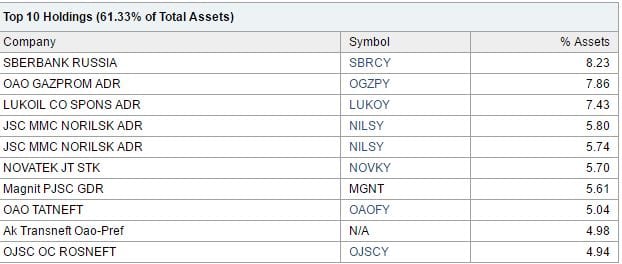 RSX: The Technical Outlook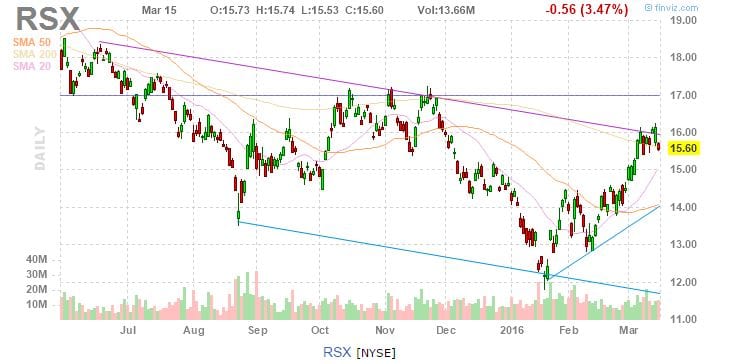 Game Plan
There is anticipated resistance within the range of 16.00 to 16.50. Therefore, it would be prudent to await a pullback to the 13.50-14.00 range before allocating fresh funds. If you are considering stock investments, MBT and YNDX would be favourable starting points.
Other related stories