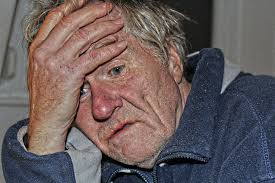 Editor: Vladimir Bajic | Tactical Investor
Retirement Crisis
Americans are not prepared for retirement
Let's start with private savings. At Vanguard, the average 401(k) account value for an investor age 65 and older is $192,877 in 2018, but that number is inflated by a small group of long-time super-savers. The median balance among the age group, where half have more and half have less, is a measly $58,035.
Average that out over 20 years — most Americans should expect to live into their 80s — and that is not a lot to pull out on a yearly basis, perhaps a little more than $3,000. The state of those who have pensions is not much better. The median private pension was only $9,376 a year, according to the Pension Rights Center (state, local and federal pensions were higher
That leaves us with Social Security. In 2018, the average Social Security check was $1,422 a month or $17,064 a year.
Total: $29,440
It's certainly possible to live on $29,000 a year, particularly if you own your home, have low expenses, and live in a relatively low-cost part of the country.  CNBC
Are we facing a retirement crisis
The survey, conducted by Bankrate in late February and early March, is just the latest indication that the U.S. faces a major retirement crisis. Every day, some 10,000 baby boomers turn 65, and they're reaching retirement in worse financial shape than the previous generation for the first time since Harry Truman was president, according to a report by the Wall Street Journal.
The survey also raises the question of why some working-age adults haven't been able to take full advantage of a booming U.S. economy and historic bull market to build wealth. Unemployment is near a 50-year low, and wage gains were at their highest level in a decade last month.
According to Bankrate, the number one reason (40 per cent) why Americans aren't saving is that they have too many other expenses. Sixteen per cent said they "haven't gotten around to it," while the same percentage blamed the low quality of their job.
Indeed, not every employer provides access to a retirement plan such as a 401(k). A recent study by the National Institute on Retirement Security (NIRS) found that a little over half of working American adults have access to an employer-sponsored 401(k)-type plan. Only 40 per cent actually participate.
As such, the median retirement account balance among all working-age Americans is—again, are you sitting down?—$0.00. That's the median balance, remember, so half of all Americans have more than that. The other half, meanwhile, have even less than $0.00 to their name. Forbes
Other articles of Interest:
Millennials being squeezed out of Housing Market (20 May)
Problem is Fractional Reserve Banking-we don't need Gold standard (15 May)
BBC Global 30 Index Signals Dow Industrial Index will trend higher (11 May)
Stock Market Bull not ready to buckle (4 May)
Fear mongers are parasites that profit from your fear (2 May)
Gold Bugs think & stop listening to Fear mongers  (1 May)