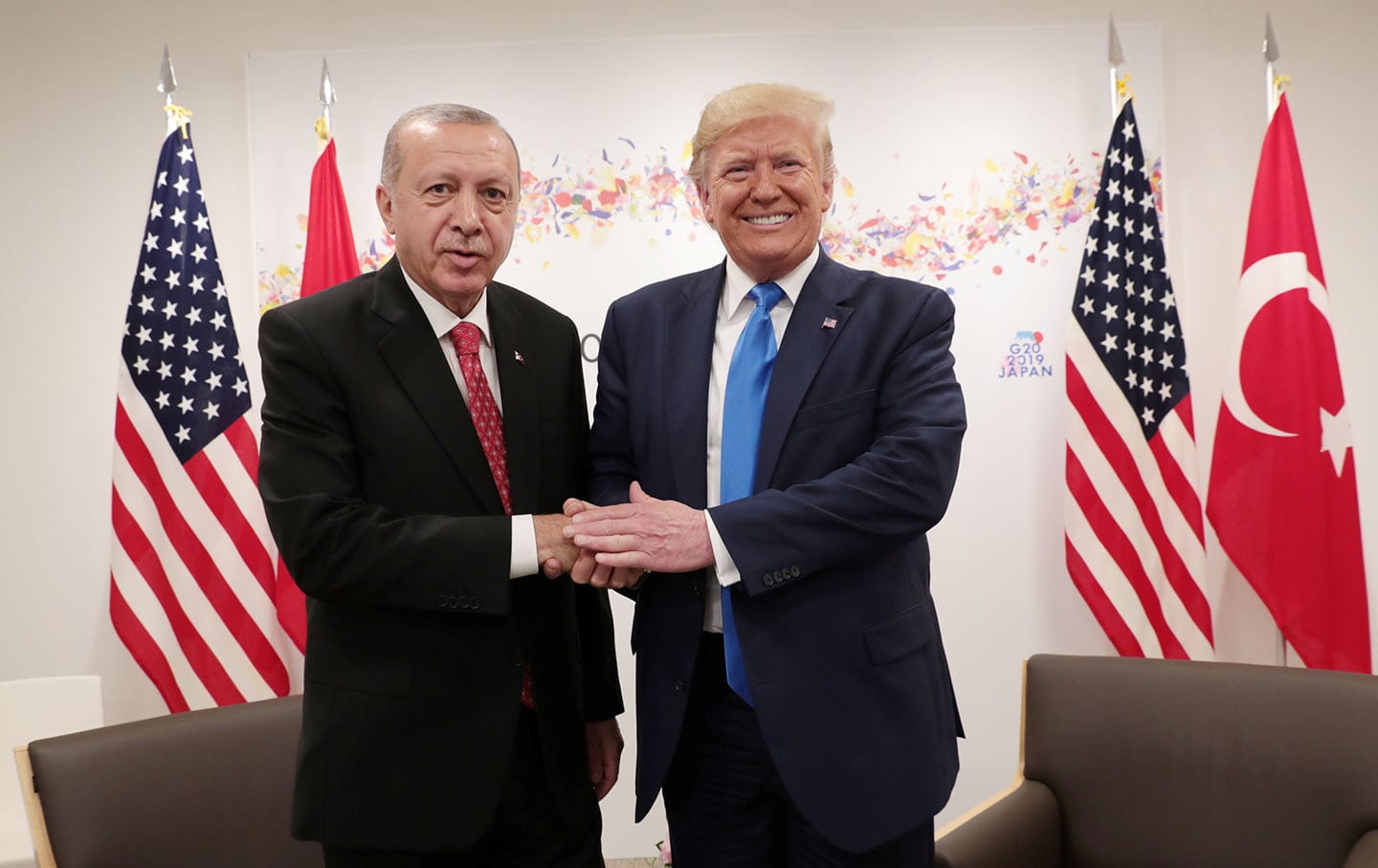 Trump and Syria. Mission Uncertainty Amidst Oil Field Deployment
In Syria, there is an ongoing struggle to clarify the mission of nearly a thousand US troops, primarily positioned near oil fields, following directives from President Donald Trump. Initially, Trump ordered a complete withdrawal of US troops ahead of a Turkish incursion into northeastern Syria, leaving behind Kurdish allies in the fight against ISIS. However, he later altered this stance, stating that some troops should remain to "secure the oil."
While hundreds of US special forces are being withdrawn from Syria, another contingent of soldiers, equipped with armoured vehicles, is arriving in the region. They are heading toward smaller oil sites in Der Ezzor and Hasakah provinces, but their exact mission remains unclear.
The discomfort among US officials tasked with executing this policy was evident when an internal report by William Roebuck, the top US diplomat in northern Syria, was leaked to the New York Times. In the report, Roebuck expressed dissatisfaction with the lack of efforts to deter the Turkish incursion, which has resulted in numerous civilian casualties and widespread displacement.
Kayleigh Thomas, a research associate at the Centre for a New American Security (CNAS), noted, "US policy in eastern Syria seems to be an attempt at building a plane already in flight." The situation underscores the challenges of aligning objectives amidst evolving policy decisions.  Full Story
Trump and Syria: US Military  strikes
What precisely the US military's new mission is in Syria keeps changing depending on whom you ask.
Following President Donald Trump's abrupt announcement early last month that nearly all US troops would be withdrawing from northeastern Syria — effectively abandoning America's Kurdish allies in the region — he reversed course, announcing that US troops would be staying in Syria after all. Only now, their mission was to secure oil fields in other parts of the country.
And Trump was clear about who that oil would belong to: "We're keeping the oil — remember that," he told a gathering of Chicago police officers in late October. "I've always said that: 'Keep the oil.' We want to keep the oil. Forty-five million dollars a month? Keep the oil."
Unfortunately for Trump, it seems the US military isn't so keen on that idea — perhaps because stealing Syria's oil could constitute a war crime. On Thursday, the Pentagon's top spokesperson told reporters in no uncertain terms that the US would not be keeping any of the revenue from those oil fields.
"The revenue from this is not going to the US. This is going to the SDF," Pentagon spokesperson Jonathan Hoffman said, using an acronym for the Kurdish-led, US-allied Syrian Democratic Forces.
I checked with others in the government to ensure that was the policy. Turns out that it is. "The SDF is the sole beneficiary of the sale of the oil from the facilities they control," a senior administration official told me. Full Story
Why did Trump pull out of Syria?
The news of the death of Islamic State leader Abu Bakr al-Baghdadi during a raid by U.S. special operations forces on Oct. 27 capped a dizzying three weeks in the Trump administration's Syria policy. The turmoil began on Oct. 6, with President Donald Trump's peremptory decision to pull back about 100 U.S. soldiers from their positions embedded with Kurdish forces in northern Syria. A few days later, he ordered the withdrawal from the north of the country of the entire U.S. presence of 1,000 troops, and then in late October, he partially reversed that decision, redeploying several hundred U.S. troops back into northeast Syria to "take the oil."
No doubt more news is yet to emerge, and perhaps more policy shifts. In the midst of all the breaking developments and about-faces, an important debate has emerged about U.S. policy and force deployments. Trump's original decision to withdraw was met with scathing criticism across the political spectrum: from House Speaker Nancy Pelosi to Rep. Liz Cheney, from Sen. Chuck Schumer to Sen. Ted Cruz, from the Center for American Progress to the American Enterprise Institute, and on editorial pages from the New York Times to the Wall Street Journal. Many of Trump's senior officials also seemed to disagree with the decision, according to their anonymous conversations with reporters, and the Defense Department had long tried to prevent it. Full Story
Other Stories of Interest