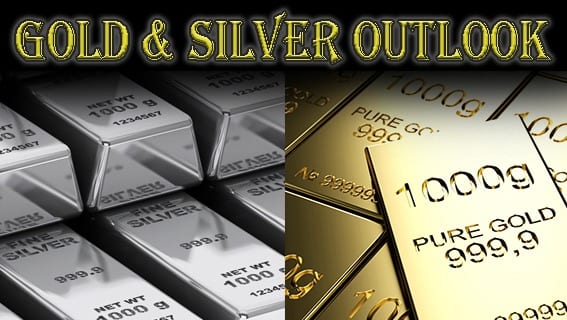 Precious Metal's Dealer Of Choice
Larry Laborde of silvertrading.net is our precious metal's dealer of choice. He is one of the most honest, fairest and friendliest dealers we know of.  We have recommended him to our subscribers since 2003 and we have never had one complaint or negative review. This speaks volumes in terms of who Larry is.   You can contact Larry at Silver trading
Larry is the go-to person for all your precious metal' needs; Silver, Gold, Palladium, etc.
Basic information on How Larry Works (Obtained from his site)
After trading hours
6:01 PM to 7:59 AM CDT
Quick info for buyers within the United States
• The minimum domestic order is $1,000, which is not subject to sales tax.
• All domestic orders will be charged a 1.5% commission on their final price, with a $25 minimum.
• We offer free shipping and handling on all orders over 200 oz. of silver or 10 oz. of gold that are shipped to U.S. addresses.
• We ship your order in a plain brown box marked "S-T-C." Nothing on the box, including our return address, will indicate the contents of your shipment.
• Your domestic order will be fully insured and shipped directly to you via U.S. mail or common carrier. We will provide you with a tracking number if one is available.
• Please allow ten business days for delivery of normal domestic orders. Allow eight to 12 weeks for delivery of Northwest Territorial products, since these products are struck on demand.
Ordering and payment information for buyers inside the United States
• Call us at 318-470-7291 or 318-218-0359 or e-mail 

[email protected]

 for a firm quote.
• Receive a trade number. At that point, your purchase agreement is final.
• Send certified funds within 24 hours via an overnight carrier or a bank wire transfer.
• After your payment has cleared, your order will be shipped directly to your designated shipping point by an insured carrier. We cannot ship your order until your funds have cleared.
Additional articles of interest:
A clear Illustration of the Mass Mindset In Action
Inductive Versus Deductive reasoning
Comic Strip Illustrating Mass Mindset
Contrarian Investment Guidelines
Why Mechanical and Technical Analysis Systems Fail
Portfolio Management Suggestions