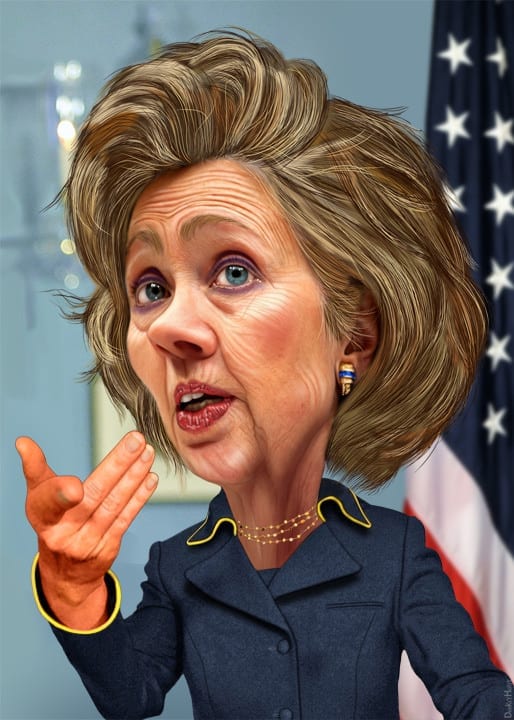 Hillary's Two Official Favors To Morocco
Hillary Clinton did two huge favours for Morocco during her tenure as secretary of state while the Clinton Foundation accepted up to $28 million in donations from the country's ruler, King Mohammed VI, according to new information obtained by The Daily Caller News Foundation Investigative Group.
Clinton and Environmental Protection Agency (EPA) chief Lisa Jackson tried to shut down the Florida-based Mosaic Company in 2011, operator of America's largest phosphate mining facility.
Jackson's close ties and loyalty to the Clintons were revealed when she joined the Clinton Foundation's board of directors in 2013, just months after she left the EPA. Jackson is also close to John Podesta, Clinton's national campaign chairman.
Morocco's state-owned phosphate company, OCP, would ostensibly have benefited from Jackson's move to shut down Mosaic. Mohammed donated up to $15 million to the Clinton Foundation through OCP. Full Story
Other articles of interest
Stock Market Bull destined to charge higher or is it time to bail out  (Jan 13, 2017)
Feds Interest Rate stance equates to Rubbish-Economic recovery is illusory  (Dec 24)
Stock Market Bulls, Stock Market fools-Market Crash next or is this just an Illusion  (Dec 21)
Trump Effect Rally-Useless Dow Theory and Stock Market Crash  (Dec 17)
Gold fools-dollar bulls and the long-term outlook for both Markets (Dec 9)
Inflation the Silent Killer Tax that's destroying Middle-Class America (Dec 5)
Dominant Stock Market Trends under President Trump (Nov 22)
Bears State Crude Oil Destined to Crash-Utter Rubbish (Nov 18)
50 Trillion in Cash illustrates Mass Anxiety-Dow Industrials will soar not Crash  (Nov 16)
Trump's victory Does not Sink Global Markets Proving Experts are Jackasses (Nov 10)
Trump-The New Stock Market vix Factor (Nov 6)
Crude Oil Market-Higher prices or Market Crash (Oct 28)
American's fear the Stock Market-Understanding Market Sentiment key to winning  (Oct 24)