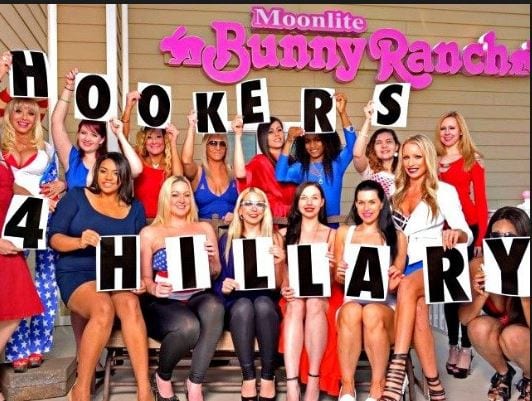 Clinton's sex scandals
It is important to note that there have been allegations and controversies surrounding Hillary Clinton's past. While some have accused her of being involved in sex scandals and hiding the scandals of individuals connected to her, it is important to focus on factual information and avoid speculation. That being said, let's see what the data reveals.
Clinton's sex scandals: Statements from Whistleblowers
"Lawyer Cary Schulman, representing former State Department IG senior investigator Aurelia Fedenisn, accused the agency of being impaired due to undue influence from political appointees. Schulman's client provided a document with the following revelations: a DS agent was called off a case against US Ambassador to Belgium Howard Gutman over claims of soliciting prostitutes, including minors. At least seven agents in Clinton's security detail hired prostitutes while travelling with her in various countries, including Russia and Colombia. Members of the Special Investigations Division (SID) reportedly approached the agent probing and told him to shut down four investigations, despite the possibility of counterintelligence issues. Full Story
Other Sexual Interludes
In 1996, President Clinton and Ms Lewinsky had several sexual encounters in the Oval Office. On January 7, 1996, Ms Lewinsky went to the White House after being invited by the President. They went to the bathroom, where they kissed, and the President touched her bare breasts with his hands and mouth.
The President also talked about performing oral sex on Ms Lewinsky, but she stopped him because she was menstruating. She performed oral sex on the President instead. Officer Fox, who was posted outside the Oval Office that afternoon, recalled an incident with Ms Lewinsky. Ms. Lewinsky revisited the Oval Office on January 21, 1996. She saw the President in a hallway by an elevator, and he invited her to the Oval Office. There, she questioned him about his interest in her.
Other interesting articles: