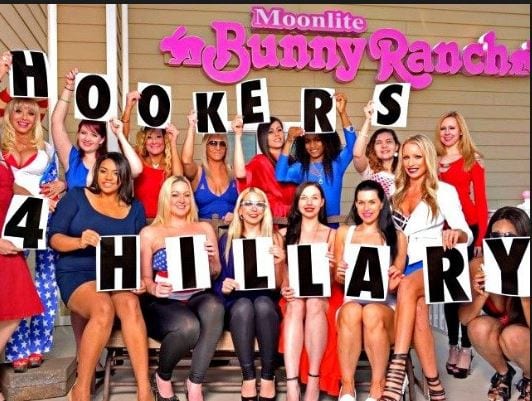 Clinton's sex scandals
Not only does Hillary Clinton have the nerve to lie, even when the facts are thrown right in her face; she is now accused of being involved in sex scandals and hiding sex scandals of individuals that are connected with her. There is even evidence to show that she covered up the Belgium ambassadors  Howard-Gutman escapades in paedophilia.  He was accused in Belgium of paedophilia but Clinton managed to bury the story.
If you have a crazy wild person like this in the office, you will get what you asked for. With such a  flip-flopper, one thing stands out; she will do and say anything to get elected. This means she will lie to everyone, including here mother, father and anyone that stands in her way.   Compared to her, Ted Cruz looks like an angel and an innocent baby.
Clinton's sex scandals: Statements from Whistleblowers
"It's a coverup," declared Cary Schulman, a lawyer representing the whistleblower, former State Department IG senior investigator Aurelia Fedenisn."The whole agency is impaired.
"Undue influence . . . is coming from political appointees. It's coming from above the criminal- investigation unit," added Schulman, whose client provided the document with the revelations.
* A DS agent was called off a case against US Ambassador to Belgium Howard Gutman over claims that he solicited prostitutes, including minors.
"The agent began his investigation and had determined that the ambassador routinely ditched his protective security detail in order to solicit sexual favours from both prostitutes and minor children," says the memo.

"The ambassador's protective detail and the embassy's surveillance detection team . . . were well aware of the behaviour."
Gutman was a big Democratic donor before taking the post, having raised $500,000 for President Obama's 2008 campaign and helping finance his inaugural.
*, At least, seven agents in Clinton's security detail hired prostitutes while travelling with her in various countries, including Russia and Colombia.
"No further investigations have occurred regarding the remaining four, despite the possibility of counterintelligence issues," says the memo.
According to the memo, members of the Special Investigations Division (SID) approached the agent who was probing "and reportedly told him to shut down the four investigations."  Full Story
Game Plan 
If she wins it means that scams and Fraud will continue unabated in Wall Street and the markets will soar insane heights creating another massive bubble. As usual, only the working class and the poor will suffer when the bubble explodes.  Hence, the strategy to put into play will be to wait for strong corrections and then load up on quality companies.
Other interesting articles:
Amazing: Bill Clinton Slam's Obama's legacy & indirectly strike Hillary  (March 21)
Shocking report; Pentagon admits F-35 is Crap (March 20)
World Expert reveals Drug manufacturers Created high cholesterol Scam. See the video  (March 20)
Dangerous DUO; Immigrants have high Testosterone & Low IQ. Expect more violence & Rapes (March 20)
F-35 program; Garbage & total disaster (March 20)
Low IQ reason most immigrants cannot integrate in Europe  (March 19)