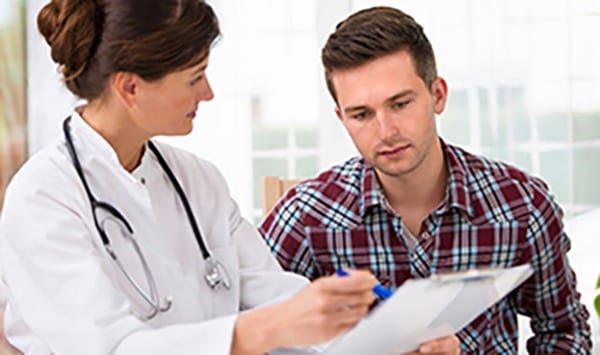 What healthcare means to millennials
They feel the system does not work
Millennials, by and large, think it is inherently flawed. Older Americans are simply used to the inefficiencies that come from interactions with doctors and hospitals. But millennials grew up in an age of instant gratification. If they need an answer, they Google it. They don't wait for TV shows; they watch them on demand.
The inefficiencies in the healthcare system are just one problem millennials have with it. They are a sceptical group who believes the American model of healthcare is aimed at making profits, pushing pills and helping sick people. Millennials, more than previous generations, believe affordable healthcare is a right all Americans should have2. In addition, these young adults are environmentalists who believe in a more holistic approach to health.
They Don't have or Don't want Doctors
Unlike older generations who tend to trust institutions to do the right thing vis-a-vis healthcare, millennials tend to view the industry as an assembly line, where patients get bounced around from one doctor to the next without feeling a one-on-one connection. Doctors who embrace new technology and whose practices have an updated look and feel will have a chance at making lasting connections with this group.
Simplify the Process
Distrust in big government and large corporations means they want an easy, relatable and local solution to their health issues. Millennials want a simple monthly payment to ensure quality healthcare. They're smart enough to understand the amount of waste in the current system.  Confusing co-pays and unreadable bills won't work with millennials. In their eyes, the current system is a dinosaur of confusion and hidden costs. A paperless system with affordable
What healthcare means to millennials
They take matters into their own hands
Millennials see themselves as responsible for their own care and are less likely to rely on a health system they are dissatisfied with. In fact, a survey by the Kaiser Family Foundation found that 45% of 18 to 29 year-olds and 28% of 30 to 49 year-olds have no primary care provider (PCP). This is a stark difference compared to the survey's findings among older generations, 85% of which have a PCP. On top of that, over a third of millennials prefer healthcare from retail walk-in clinics over visiting their doctor's office Full Story
They Do Their Own  Research
Considering how many millennials don't have a dedicated PCP, it's less surprising to hear that 38% say they trust their peers more than their physician. Additionally, over half (55%) said the information they find online is "as reliable" as their doctor.
"Millennials do research and come into our offices more informed about their medical conditions," says Kim Jenkins, CEO of OrthoSouth. "They're also researching the physicians and paying close attention to online reviews and social media commentary. When you think about it, this really isn't so different than what baby boomers do — boomers get insights from their friends and neighbors next door. Millennials get insights from their 'neighbors' online. Both groups seek outside opinions, but millennials are drawing from a vastly larger and often better-informed 'neighborhood'." Full Story
Other Articles of Interest
Worst Stock Market Crash of our lifetime; is this a possibility? (Aug 23)
Did the Fed Screw up in raising rates; is inflation even an issue  (Aug 10)
Electric Car Threat To Big Oil Wildly Overstated? (July 28)
1987 stock market crash: could it happen again? (July 13)
Dow Could Trade to 30K But not before This Happens  (July 11)
Fake news & Weak Economy Can't Stop Stock Market Bull  (July 6)