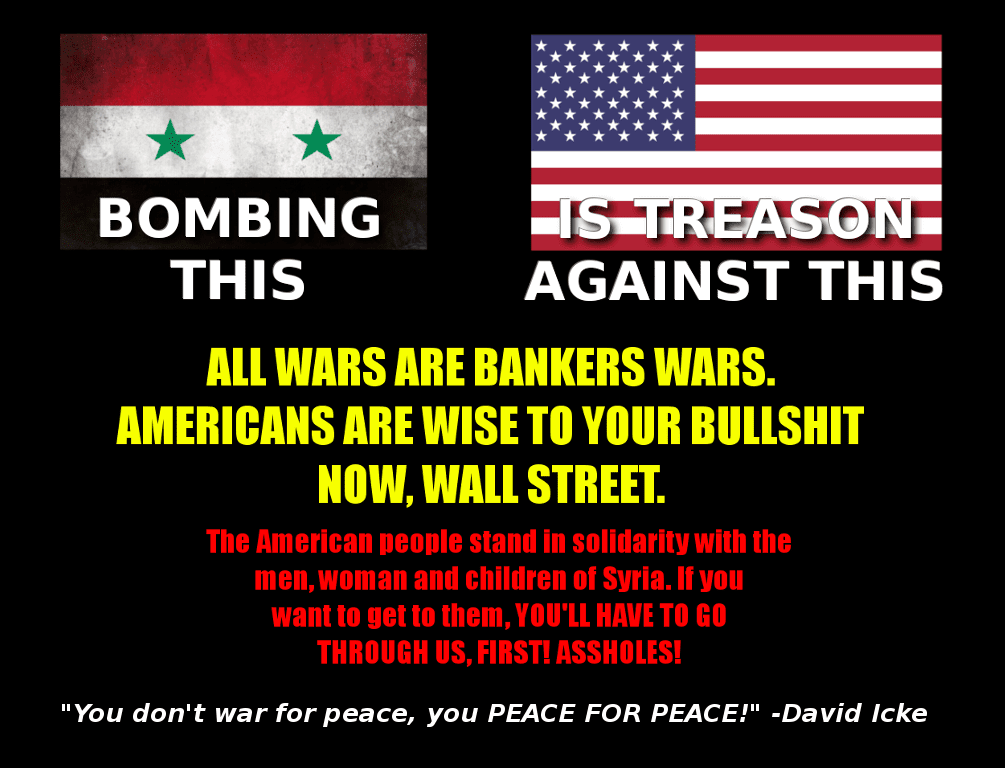 [color-box color="blue"]There is no doubt that war generates big profits and the US appears to have engineered this war in Syria to provide large arms companies with lucrative new markets.  As a result of the Syrian war, a new Middle- East Arms Race has been set in motion. [/color-box]
Some estimates suggest north of $150 billion will be spent over the next few years as nations in this area secure to bolster their defences.  At the same time, the world can see how effective Russian weapons are and how much cheaper they are in comparison to most American weapons.  Demand for Russian weapons is surging, as a result of the Syrian War; the only good piece of news after years of innocent Syrians being slaughtered is that after Russia intervened ISIS has been on the Run. For four years it appears that the Obama administration was dumping bombs in the mountain because ISIS continued to gain become stronger but a few months of Russian bombings have these bloodthirsty cannibals on the Run. Russians are taking no prisoners; their instructions are "shoot to kill" when it comes to dealing with this terrorist.
[color-box color="green"]
| | | | |
| --- | --- | --- | --- |
| Symbol | Company Name | Last closing price | |
| OA | Orbital Atk Inc. | 90.53 | |
| ESLT | Elbit Systems Ltd | 86.89 | |
| RTN | Raytheon Company | 125.74 | |
| TATT | Tat Technologies Ltd | 7.10 | |
| AVAV | Aerovironment | 29.59 | |
| TATT | Tat Technologies Ltd | 7.10 | |
| COL | Rockwell Collins | 93.27 | |
| HXL | Hexcel Corp | 46.43 | |
| CW | Curtiss-Wright Corp | 69.78 | |
| HEI | Heico Corp | 54.89 | |
[/color-box]
The Bloody and Painful War America inflicted on the Innocent people of Syria
Our religious provocation index has soared to new highs, so we can state that without a doubt, Russia is now going to take the war to Turkey and NATO and anyone that tries to complicate Russia's mission in Syria.  Erdogan and Saudia Arabia should now forget about their grand plans of becoming the dominant players in the middle east; their time has come and gone.  Iran will become the top power in the region and Russia will become the top player.  Most will argue against this, but we do not present our argument based on emotion.  The trend is entirely against the U.S and its shady partners such as Saudia Arabia and Turkey.  This tension has already triggered an arms race in the Middle East, and this is just the beginning of a massive build up; such arms races are good for Defence companies.
[color-box color="blue"]If you live in Russia or can purchase stocks in Russian companies then, Russia has many top Defence companies that will make great long-term investments and demand for Russian weapons is increasing. Two good examples are Rosoboronexport and Almaz-Antey.  Russian arms sales are rising. In 2015 Russian arms sales topped the $15 billion mark and in 2016 the numbers are expected to increase. [/color-box]
Other Articles of interest: