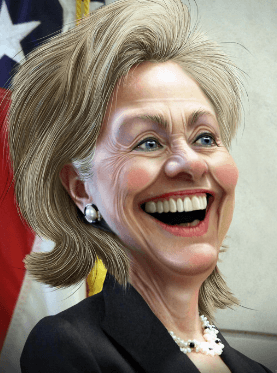 Editor: Vladimir Bajic | Tactical Investor
Chicago Times on Hillary Clinton's Corruption
Since Watergate, "follow the money" has guided major corruption investigations. Both Democrats and Republicans have accepted Kremlin money, including the Clintons and Trump advisors. This suggests Russia sought to influence both sides. Any investigation into Russian interference should track the money that flowed to the Clintons and their associates. For instance, Bill Clinton was paid $500,000 for a Moscow speech by a Russian investment bank promoting Uranium One stock. Uranium One-linked interests donated $145 million to the Clinton Foundation.n. Full Story
Investors.com on Hillary Clinton's Corruption
Andrew McCabe, the former Deputy Director of the FBI, is facing serious allegations. He may be charged for lying under oath about leaking information to the Wall Street Journal. Additionally, he is accused of ordering FBI agents to stop investigating the Clinton Foundation, which is considered a violation of the law.
It has been alleged that McCabe directed the FBI's Washington field office to "stand down" from investigating Hillary Clinton's use of a private email server for official business as Secretary of State following a 2015 New York Times report. Several former FBI officials and a Congressional official claim that while there was internal disagreement over the FBI's investigation into the Clinton Foundation, there was allegedly another directive from McCabe to halt the opening of the investigation into Clinton's use of her private email. Independent journalist Sarah Carter has reported on these allegations.   Full Story
Latimes on Hillary Clinton's Corruption
The FBI is investigating whether the Clinton Foundation received donations in exchange for political favours while Hillary Clinton served as Secretary of State. The investigation has been ongoing for several months, with prosecutors and FBI agents leading from their offices in Little Rock, Arkansas, where the foundation has offices.
The sources who confirmed this information to the Associated Press requested anonymity since they were not authorized to speak about the investigation publicly. The Hill newspaper was the first to report on the probe.
During Hillary Clinton's tenure, the Clinton family has been accused of using the foundation to benefit themselves and offer donors special access to the State Department. However, Washington public corruption prosecutors had expressed disinterest in collaborating with the FBI on a Clinton Foundation investigation in 2016, citing concerns about the strength of the FBI's evidence.  Full story
Trump On Hillary Clinton's Corruption
The President has taken to Twitter to express his frustration with the lack of investigation into the alleged dealings between the Democrats, particularly the Clintons, and Russia. He has been under scrutiny for his own alleged ties to Russia. The President accused Hillary Clinton of destroying phones with a hammer, using bleach to wipe emails, and having her husband meet with the Attorney General before being cleared of wrongdoing. He also pointed out that she and others continue talking about obstruction of justice despite her questionable actions.
Other Articles of Interest 
Investor Anxiety; Rocket Fuel for Unloved Stock Market Bull (Aug 6)
Most Unloved Stock Market Bull Destined To Roar Higher (Aug 5)
Student Debt Crisis Overblown & Due to Stupidity  (Aug 4)
Despite Investor Angst Most hated stock market keeps trending higher (July 30)
False Information, Mass Psychology & This Hated Stock Market Bull (July 29)
Zero Percent Mortgage Debuts setting next stage for Stock Market Bull  (July 27)
Long Term, Stock Market Bears, Always Lose  (July 27)
Information Overkill & trading markets utilising Mass Psychology  (July 27)