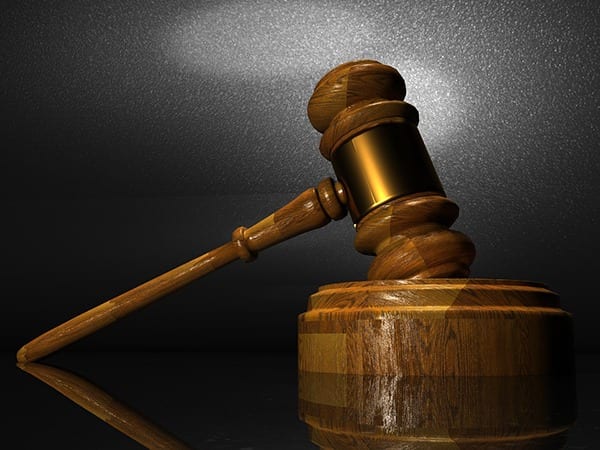 Editor: Vladimir Bajic | Tactical Investor
Interesting Views
The most pessimistic explanation as to why humans seem to be becoming less intelligent is that we have effectively reached our intellectual peak. Between the 1930s and 1980s, the average IQ score in the US rose by three points and in post-war Japan and Denmark, test scores also increased significantly – a trend known as the 'Flynn effect'. This increase in intelligence was due to improved nutrition and living conditions – as well as better education – says James Flynn of the University of Otago, after whom the effect is named. Worldwide IQ scores dropping but Stupidity rising rapidly
British lawmakers give May green light to launch Brexit negotiations
Britain's House of Commons has approved a bill authorizing Prime Minister Theresa May to trigger Article 50 of the Lisbon Treaty. May has conceded that lawmakers will have a vote on the final Brexit draft agreement
British Prime Minister Theresa May moved significantly closer on Wednesday towards her goal of triggering Article 50 of the EU's Lisbon Treaty by the end of March and starting two years of negotiations concerning Britain's divorce from the European Union.
After three days of debate, the House of Commons overwhelmingly approved May's Brexit bill, with 494 MPs voting in favor and 122 voting against.
The prime minister told Parliament on Wednesday, "We believe it is possible within the two-year time frame to get the agreement not just for our withdrawal but also for the trade arrangements to ensure we have a strong strategic partnership in the future."
Brexit campaigner and former Conservative party leader Ian Duncan Smith said that "tonight we have started the process of delivering on … what the people wanted."

Almost two-thirds of British lawmakers backed the losing "Remain" side in June's historic referendum vote. However, the majority said they would vote to trigger Brexit out of respect for the voters' wishes, 52 percent of whom voted to leave the EU after four decades of membership.Full Story
Brexit Talks Due to Get Green Light to Move on to Trade
The progress comes after the sides reached a deal on the preliminary divorce issues, such as the status of Britain's physical border with EU member Ireland. The EU had long said it wanted a deal on Britain's exit terms before broadening the talks to include the subject of future relations.
British Prime Minister Theresa May will address EU leaders at a two-day summit on Thursday evening and welcome progress in the Brexit talks. But she is not expected to remain in Brussels on Friday when the leaders give the green light to broaden the negotiations.
The draft statement says that progress made in Brexit talks "is sufficient to move to the second phase" to discuss future relations and trade.
In the statement, which could be modified before Friday, the leaders emphasize the importance of organizing a transition period, probably of around two years, to ease Britain out of the EU from 2019.
That would buy time for all sides. Britain will leave the EU on March 29, 2019 but the Brexit negotiations must be wrapped up by the fall of 2018 to leave time for individual EU parliaments to endorse any agreement. Full Story
On a separate note watch what happens next
Other articles of interest
Far right parties gaining momentum worldwide (Feb 25)
Fear equates to Stock Market Buying Opportunity (Feb 25)
Great books on life and Investing: Short, sweet & simple  (Feb 25)
Observer's perspective on Religion-Short & Sweet  (Feb 24)
Why do financial services flood subscribers with unnecessary emails ( Feb 10)
Modi's party unfairly targets Bollywood Star Khan for criticising them ( Feb 10)
Brain dead expert states Millennials should prepare for Dow 50K ( Feb 10)
Worldwide IQ scores dropping but Stupidity rising rapidly ( Feb 10)
Radical Pakistani Anjem Choudary locked up in U.K for supporting ISIS ( Feb 10)
China Warns America against Allowing Taiwanese President into country ( Feb 10)
America's 21st Century Energy Story ( Feb 10)
Alt Right movement gaining momentum across Europe & America  ( Feb 9)
Observer Vs regular perspective regarding Russia's alleged hacking of US elections  (Jan 25)