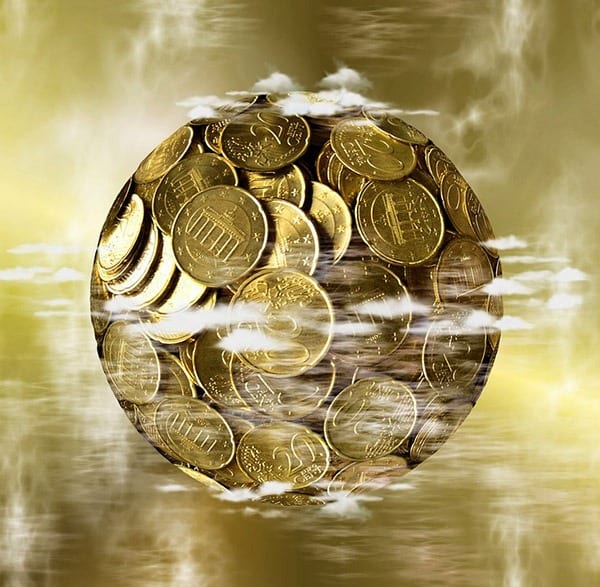 Editor: Johnathan Meyers | Tactical Investor
BREXIT 'COULD HIT 30,000 U.K. FINANCE JOBS'
Bruegel, a policy shop influential within the EU institutions, estimates in a report published Wednesday that about 10,000 banking roles and 18,000 to 20,000 professional roles, such as those in consulting or law, could move to other EU nations after Brexit.
The assumption is based on the idea that U.K. banks will lose their "passport" to operate across the EU, so is dependent on the outcome of Brexit negotiations. Overall, the report said, about 17 percent of all U.K. banking assets might be on the move as a result of Brexit.
The report said that the financial services market across the 27 other EU countries could either end up highly fragmented between different national markets, or become more integrated.
Which of these models EU countries adopt affects the outcome for different nations. But either outcome places Frankfurt in Germany, Amsterdam in the Netherlands, Paris in France and Dublin in Ireland as the biggest winners.
Where the U.K. currently accounts for about 90 percent of the European market in financial services, Bruegel estimates this will drop to about 60 percent, with Germany growing to between 14 and 18 percent, France to 8 percent, Ireland to between 6-7 percent, and the Netherlands to between 4-5 percent.
Britain is set to trigger the Article 50 EU exit mechanism in March, meaning that the country is likely to formally leave the EU in early 2019. Full Story
Brexit will cost UK 30,000 finance jobs, says Brussels thinktank
The UK could lose 30,000 finance sector jobs as a result of Brexit, but EU rivals need to act to avoid importing banking risk to the continent, according to an influential thinktank with close ties to the European commission.
The City of London stands to lose 10,000 banking jobs and 20,000 roles in accountancy, law and consulting, as EU clients move business worth €1.8tn (£1.6tn) to the continent after Brexit, according to Brussels-based Bruegel.
According to the economics thinktank's model, Frankfurt would be the biggest winner, with Paris, Amsterdam and Dublin also making gains. But the researchers warn that having a more geographically diverse spread of financial institutions, without stronger oversight of banks, would heighten the risk of a banking meltdown in the event of an acute financial crisis.
The analysis is based on the assumption the UK will leave the single market, as set out in Theresa May's Brexit speech last month.
"Brexit involves risks for market integrity and stability, because the EU including the UK has been crucially dependent on the Bank of England and the UK Financial Conduct Authority for oversight of its wholesale markets," states the report. "Without the UK, the the EU27 must swiftly upgrade its capacity to ensure market integrity and financial stability." Full Story
Other articles of interest
Far right parties gaining momentum worldwide (Feb 25)
Fear equates to Stock Market Buying Opportunity (Feb 25)
Great books on life and Investing: Short, sweet & simple  (Feb 25)
Observer's perspective on Religion-Short & Sweet  (Feb 24)
Why do financial services flood subscribers with unnecessary emails ( Feb 10)
Modi's party unfairly targets Bollywood Star Khan for criticising them ( Feb 10)
Brain dead expert states Millennials should prepare for Dow 50K ( Feb 10)
Worldwide IQ scores dropping but Stupidity rising rapidly ( Feb 10)
Radical Pakistani Anjem Choudary locked up in U.K for supporting ISIS ( Feb 10)
China Warns America against Allowing Taiwanese President into country ( Feb 10)
America's 21st Century Energy Story ( Feb 10)
Alt Right movement gaining momentum across Europe & America  ( Feb 9)
Observer Vs regular perspective regarding Russia's alleged hacking of US elections  (Jan 25)