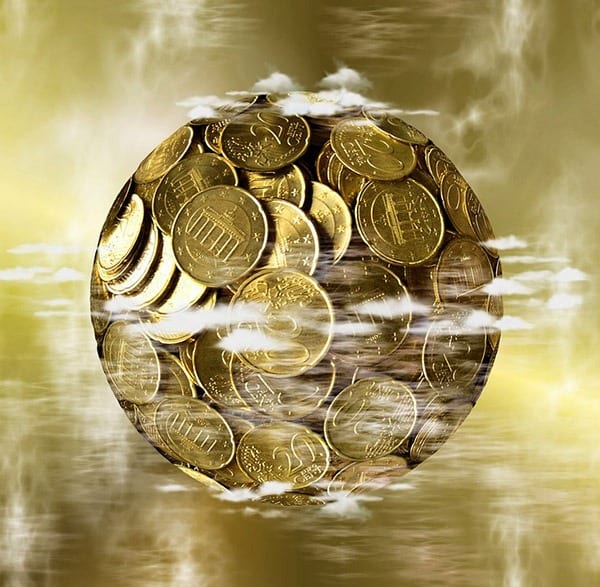 Editor: Johnathan Meyers | Tactical Investor
BREXIT 'COULD HIT 30,000 U.K. FINANCE JOBS'
According to a report from Bruegel, a policy shop influential in the EU, Brexit could result in the loss of about 10,000 banking jobs and 18,000 to 20,000 professional jobs in consulting and law, which could move to other EU nations. The report assumes that UK banks will lose their "passport" to operate in the EU, so the outcome is dependent on Brexit negotiations. Overall, the report suggests that about 17% of all UK banking assets may be moved as a result of Brexit.
The report highlights that the financial services market across the 27 EU countries could either become more integrated or highly fragmented between different national markets, with either outcome benefitting Frankfurt in Germany, Amsterdam in the Netherlands, Paris in France, and Dublin in Ireland as the biggest winners. Currently, the UK accounts for about 90% of the European market in financial services. Still, Bruegel estimates this will drop to about 60%, with Germany growing to between 14% and 18%, France to 8%, Ireland to between 6% and 7%, and the Netherlands to between 4% and 5%.
The UK is expected to trigger the Article 50 EU exit mechanism in March, which means that the country is likely to leave the EU in early 2019 formally. Full Story
Brexit will cost UK 30,000 finance jobs, says Brussels thinktank
Brexit could lead to the loss of 30,000 jobs in the finance sector in the UK. However, according to a thinktank closely linked to the European Commission, EU rivals must take action to prevent importing banking risk to the continent.
Bruegel, based in Brussels, predicts that the City of London could lose 10,000 banking jobs and 20,000 positions in accountancy, law, and consulting as EU clients move business worth £1.6tn to the continent following Brexit. The think tank's model indicates that Frankfurt would benefit the most, with Paris, Amsterdam, and Dublin also gaining. Nonetheless, the researchers caution that a more geographically dispersed distribution of financial institutions, without stronger oversight of banks, would raise the risk of a banking crisis if there were an acute financial crisis.
The report assumes that the UK will leave the single market, as outlined in Theresa May's Brexit speech last month. The report further states that "Brexit involves risks for market integrity and stability because the EU, including the UK, has been crucially dependent on the Bank of England and the UK Financial Conduct Authority for oversight of its wholesale markets." As a result, "without the UK, the EU27 must swiftly upgrade its capacity to ensure market integrity and financial stability. Full Story
Other articles of interest
Far right parties gaining momentum worldwide (Feb 25)
Fear equates to Stock Market Buying Opportunity (Feb 25)
Great books on life and Investing: Short, sweet & simple  (Feb 25)
Observer's perspective on Religion-Short & Sweet  (Feb 24))