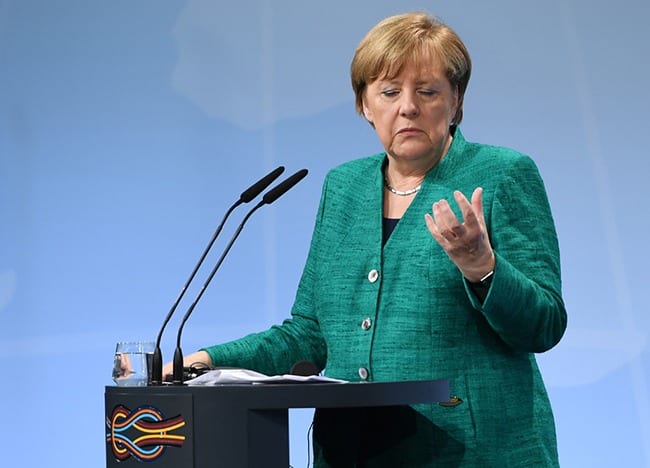 Editor: Philip Ragner | Tactical Investor
We cover multiple arrays of topics for one simple reason. The world is interconnected, and it is not only financial factors that drive the markets. Geopolitics is another major driving force behind the markets. Crowd Psychology dictates that if you focus on the tree, you will forget that the tree is part of a forest and in doing so you will miss the bigger picture. For example, George Soros is behind the surge in fake stories, the massive Anti-Trump riots and the funding of plethora of revolutions that seek to change the existing regime.  Having the ability to cross analyse multiple factors with an open mind provides you with a much clearer picture of what to expect from the financial markets. On that note, we think you might find the following story of interest:
No one can claim to have mastered the markets fully and anyone that does lay claim to such a title should be avoided like the plague.   For example, after QE all the rules changed and many time-tested indicators simply ceased to work because the operating environment had changed forever. The markets were suddenly hit with a force that they had never been hit with before.  A fed that was determined to destroy any shred of free market forces left in the market.  This surprised everyone, and it even caught us off guard initially.  Many so-called experts refuse to accept that they made a mistake or could be wrong. Bull Markets Vs Bear Markets & Arrogance
FRANKFURT AM MAIN (AFP) –
Net contributor Britain's planned departure from the EU leaves the bloc's remaining 27 members with a "very challenging" budget hole to plug, German Chancellor Angela Merkel said Monday.
Policymakers will need to find between 12 and 15 billion euros ($15-19 billion) of savings or new cash to make up for Brexit, EU Budget Commissioner Guenther Oettinger has calculated — even as the bloc faces new challenges like deepening defence cooperation, securing its borders against illegal migration or beefing up development aid.
Speaking at a Berlin press conference with Luxembourg Prime Minister Xavier Bettel, Merkel acknowledged that not all EU members share Berlin's openness to paying more into Brussels' coffers after Brexit.
"The Netherlands cannot accept an increase in their gross payments into the EU budget," Munich-based newspaper Sueddeutsche Zeitung reported Monday, citing an internal paper from the Dutch government.
Neither are Sweden, Austria, Finland or Denmark keen on paying more for membership.
Instead, after Brexit "a smaller EU should mean a smaller budget," the Dutch government paper insists. Full Story
Other articles of Interest
Is this the end for Bitcoin or is this a buying opportunity? (Jan 24)
Stock Market Insanity Trend is Gathering Momentum   (Jan 10)
Is value investing Dead   (Jan 9)
Irrational markets and Foolish Investor: perfect recipe for disaster   (Jan 5)
Stock market Crash Myths and Realities  (Jan 3)
Bull-Bear Markets & Arrogance  (Jan 1)
2017
Will The Stock Market Crash In 2018  (Dec 11)
Has US Dollar Finally Hit Bottom   (Dec 6)
BitCoin Has Done What Precious Metals Never Could  (Dec 4)
Experts Making Stock Market Crash Forecasts usually know nothing  (Nov 17)
1987 stock market crash anniversary discussions- nothing but rubbish ( Oct 24)
Dow 22K Predicted In July 2017; Next Target Dow 30k? (Oct 15)
Anxiety and Greed Index Don't Support Stock Market Crash  (Oct 14)
Fed States Inflation is not an issue? (Oct 13)