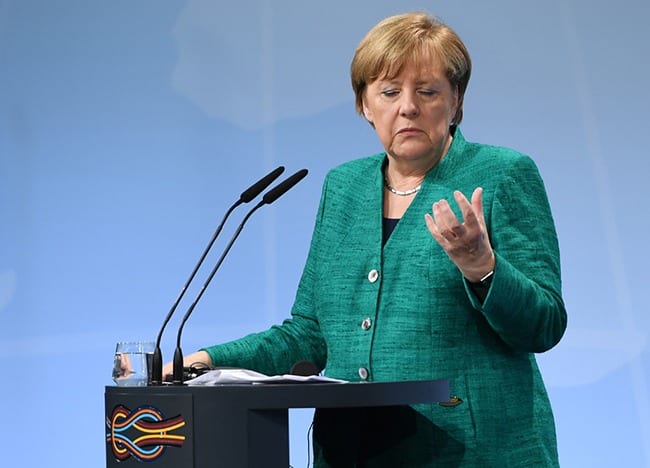 Editor: Philip Ragner | Tactical Investor
Brexit challenging for EU budget
Net contributor Britain's planned departure from the EU leaves the bloc's remaining 27 members with a "very challenging" budget hole to plug, German Chancellor Angela Merkel said Monday.
Policymakers will need to find between 12 and 15 billion euros ($15-19 billion) of savings or new cash to make up for Brexit, EU Budget Commissioner Guenther Oettinger has calculated — even as the bloc faces new challenges like deepening defence cooperation, securing its borders against illegal migration or beefing up development aid.
Speaking at a Berlin press conference with Luxembourg Prime Minister Xavier Bettel, Merkel acknowledged that not all EU members share Berlin's openness to paying more into Brussels' coffers after Brexit.
"The Netherlands cannot accept an increase in their gross payments into the EU budget," Munich-based newspaper Sueddeutsche Zeitung reported Monday, citing an internal paper from the Dutch government.
Neither are Sweden, Austria, Finland or Denmark keen on paying more for membership.
Instead, after Brexit "a smaller EU should mean a smaller budget," the Dutch government paper insists. Full Story
Other articles of Interest
Is this the end for Bitcoin or is this a buying opportunity? (Jan 24)
Stock Market Insanity Trend is Gathering Momentum   (Jan 10)
Is value investing Dead   (Jan 9)
Irrational markets and Foolish Investor: perfect recipe for disaster   (Jan 5)
Stock market Crash Myths and Realities  (Jan 3)
Bull-Bear Markets & Arrogance  (Jan 1)
Will The Stock Market Crash In 2018  (Dec 11)