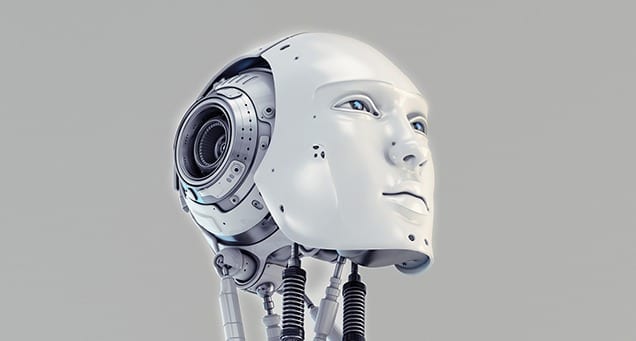 Editor: Philip Ragner | Tactical Investor
AI And Human Intelligence:
We cover multiple arrays of topics for one simple reason. The world is interconnected, and it is not only financial factors that drive the markets. Geopolitics is another major driving force behind the markets. Crowd Psychology dictates that if you focus on the tree, you will forget that the tree is part of a forest and in doing so you will miss the bigger picture. For example, George Soros is behind the surge in fake stories, the massive Anti-Trump riots and the funding of a plethora of revolutions that seek to change the existing regime.  Having the ability to cross analyse multiple factors with an open mind provides you with a much clearer picture of what to expect from the financial markets. On that note, we think you might find the following story of interest:
No one can claim to have mastered the markets fully and anyone that does lay claim to such a title should be avoided like the plague.   For example, after QE all the rules changed and many time-tested indicators simply ceased to work because the operating environment had changed forever. The markets were suddenly hit with a force that they had never been hit with before.  A fed that was determined to destroy any shred of free-market forces left in the market.  This surprised everyone, and it even caught us off guard initially.  Many so-called experts refuse to accept that they made a mistake or could be wrong. Bull Markets Vs Bear Markets & Arrogance
AI And Human Intelligence: Elon Musk's Views
Elon Musk, the visionary entrepreneur, fired a warning shot across the bow of the nation's governors recently regarding the rise of artificial intelligence (AI) which he feels may be the greatest existential threat to human civilization, far eclipsing global warming or thermonuclear war. In that, he is joined by Stephen Hawking and other scientists who feel that the quest for singularity and AI self-awareness is dangerous.
Singularity is the point at which artificial intelligence will meet and then exceed human capacity. The most optimistic estimates of scientists who think about the problem are that approximately 40 per cent of jobs done by humans today will be lost to robots when the singularity point is reached and exceeded; others think the displacement will be much higher.
Some believe that we will reach singularity by 2024; others believe it will happen by mid-century, but most informed observers believe it will happen. The question Mr Musk is posing to society is this; just because we can do something, should we? Full Story
AI Is Changing the world
Artificial intelligence is changing the world and doing it at breakneck speed. The promise is that intelligent machines will be able to do every task better and more cheaply than humans. Rightly or wrongly, one industry after another is falling under its spell, even though few have benefited significantly so far.
Today, we have an answer of sorts thanks to the work of Katja Grace at the Future of Humanity Institute at the University of Oxford and a few pals. To find out, these guys asked the experts. They surveyed the world's leading researchers in artificial intelligence by asking them when they think intelligent machines will better humans in a wide range of tasks. And many of the answers are something of a surprise.
The experts that Grace and co coopted were academics and industry experts who gave papers at the International Conference on Machine Learning in July 2015 and the Neural Information Processing Systems conference in December 2015. These are two of the most important events for experts in artificial intelligence, so it's a good bet that many of the world's experts were on this list. Full Story
AI is Gaining in Traction
However, according to a new report from Tractica, manufacturing companies are now incorporating artificial intelligence (AI) technology within their environments at a modest, yet steady, pace. The market intelligence firm forecasts that annual worldwide manufacturing sector investment in AI software, hardware, and services will increase from $2.9 billion in 2018 to $13.2 billion by 2025. The top use cases for AI in smart manufacturing will be those that increase operational efficiencies and therefore reduce the cost of production processes.
"As manufacturing becomes more cost-sensitive and customers demand quality, manufacturers are using AI to enhance the performance of equipment, reduce downtime, and improve the quantity and quality of products," says principal analyst Keith Kirkpatrick. "The overarching driver of AI technology is the ability to find insights in large data sources that would be too unwieldy for humans to analyze quickly."
Tractica's report, "Artificial Intelligence for Smart Manufacturing Applications", assesses the global market for AI technologies used in smart manufacturing applications. The technologies include machine learning, deep learning, natural language processing, computer vision, machine reasoning, and strong AI. Global market forecasts, segmented by region, product and service category, use case, and segment, extend through 2025. Tractica also addresses the market trends, drivers, and barriers to adoption-related to manufacturing AI technologies and provides profiles for key market participants. An Executive Summary of the report is available for free download on the firm's website. Full Story
Other Stories of Interest
Is this the end for Bitcoin or is this a buying opportunity? (Jan 24)
Stock Market Insanity Trend is Gathering Momentum   (Jan 10)
Is value investing Dead   (Jan 9)
Irrational markets and Foolish Investor: perfect recipe for disaster   (Jan 5)
Stock market Crash Myths and Realities  (Jan 3)
Bull-Bear Markets & Arrogance   (Jan 1)
Will The Stock Market Crash In 2018  (Dec 11)
Has US Dollar Finally Hit Bottom    (Dec 6)
BitCoin Has Done What Precious Metals Never Could  (Dec 4)
Experts Making Stock Market Crash Forecasts usually know nothing  (Nov 17)
1987 stock market crash anniversary discussions- nothing but rubbish ( Oct 24)