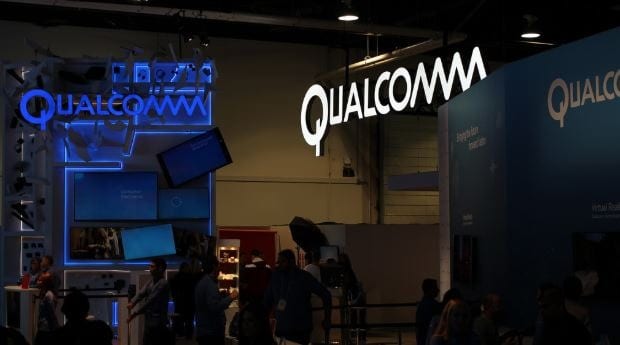 Apple Playing Dirty; owes Qualcomm $7 Billion in Royalty payments
"They're trying to destroy our business," Qualcomm lawyer Evan Chesler said at a hearing Friday in federal court in San Diego. "They're now $7 billion dollars behind in royalties. The house is on fire and there is $7 billion of property damage right now."
Qualcomm wants as many as 56 patent-related claims and counterclaims cut from a lawsuit with Apple and its Asian manufacturers, arguing that these are just a sideshow to the broader licensing dispute between the companies. Apple, through its manufacturers, halted royalty payments to Qualcomm last year and the tech giants' showdown has escalated into some 100 legal proceedings around the world. Full Story
Qualcomm doubles down on claims that Apple stole chip secrets for Intel
The number of Qualcomm chips in an iPhone are dwindling and they are being replaced with Intel-based chips.  This is due to a heated battle that is taking place between the two.  Now Qualcomm has come out and is stating in even stronger terms that Apple was stealing chip secrets from them and providing them to Intel's engineers.
According to a CNBC Report
Qualcomm has unveiled explosive charges against Apple for stealing "vast swaths" of its confidential information and trade secrets for the purpose of improving the performance of chip sets provided by Qualcomm competitor Intel, according to a filing with the Superior Court of California.

The allegations are contained in a complaint that Qualcomm hopes the court will amend to its existing lawsuit against Apple for breaching the so called master software agreement that Apple signed when it became a customer of Qualcomm's earlier this decade.
IS Apple a BullSh*T Company? Decide for yourself after watching this video
So are Apple's products really worth the steep price
Everything Wrong With Apple in 4 Minutes or Less
Other Articles of Interest