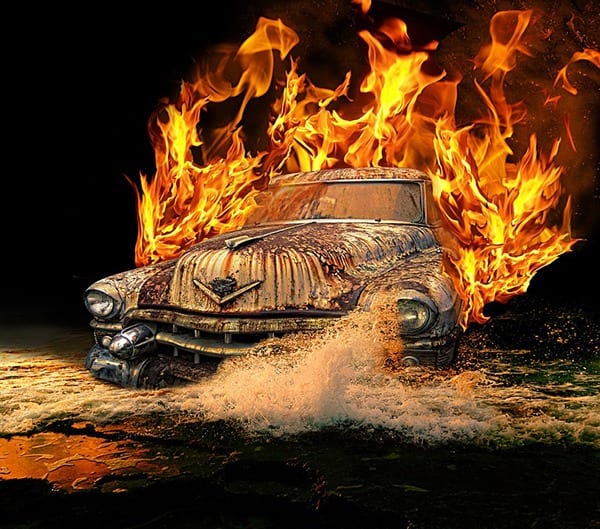 Editor: Vladimir Bajic | Tactical Investor
Before we get to the article at hand many might ask why we cover political and health issues when our main focus in the stock markets and the financial arena.  The short and simple answer is that all these fields are connected; we don't have free market forces anymore. Everything is manipulated; from the food, you eat to data you are provided.
 If you are aware of this you can plan accordingly. Identifying the problem is over 80% of the solution and this is why most people don't know what to do because they don't really understand the problem. Now you know why we are the only financial website that covers such a wide array of topics that on the surface appear to be unrelated but are in fact, deeply interwoven.  Mass psychology is a very powerful tool and if employed correctly can help you spot the grotesque levels of manipulation the masses are subjected to. We strongly suggest that you view or read or view Plato's allegory of the cave.  You might also find the following article to be of interest:
Nearly ten years after the housing crisis:
And banks are getting ready to offer what they call fewer doc loans, which is just a stepping stone to the no doc loan.  As we stated before banks need to put money into the hands of the masses so they can fuel the next bubble. A bubble needs mass participation and banks thrive of bubbles. Every bubble and bust cycle is created and masterminded by banks.  Banks never lose, they just pretend to, because they know they will be bailed out. The Fed is a private institute run and owned by the banks, so they have nothing to worry about.
"Lite Doc." That is what Quontic Bank, an FDIC-insured community lender in New York City is calling its product. It requires only verification of employment and two months worth of bank statements. For self-employed borrowers, it requires documentation of one year of profit and losses. The Lite Doc loans are five-year adjustable-rate mortgages with interest rates in the low- to mid-5 percent range, according to the bank. Thirty-year fixed-rate loans, which when fully documented can offer rates in the high-3 percent range, are not part of the offering. Housing déjà vu-Banks ready to drain the Masses again
France saw a jump in arrests on New Year's Eve as well as an increase in the number of cars torched by vandals, a ritual among revellers in the country's high-rise suburbs.
The number of vehicles set alight on the night of December 31st climbed from 935 a year ago to 1,031, while arrests rose from 456 to 510, the interior ministry said on Monday.
Violence also marred celebrations in the Paris suburb of Champigny-sur-Marne, where two police officers were attacked by a large group of people at a party.
French President Emmanuel Macron took to Twitter to denounce the "cowardly and criminal lynching of police officers doing their duty" and warned that the culprits would be "found and arrested".
"I regret that incidents like yesterday can happen but overall people were able to enjoy New Year's eve in a peaceful manner," Interior Minister Gerard Collomb said Monday.
Some 140,000 security and emergency forces were deployed across France on New Year's Eve.
The country has been on alert following a wave of jihadist attacks that have killed 241 since 2015.
So why do the French burn cars anyway?
The custom of setting vehicles alight on New Year's Eve reportedly began in the east of the country, around Strasbourg, in the 1990s, in the the city's poorer neighbourhoods.  Full Story
Vandals in France torched 945 parked cars on New Year's Eve in an arson rampage that has become a sinister annual "tradition" amid a row over whether the government sought to play down the figures.
According to the French interior ministry, the total of 945, which included cars that were either "totally destroyed" or "more lightly affected", amounted to a 17 per cent rise compared to last year.
Despite this, New Year's Eve "went off without any major incident", the interior ministry insisted in a statement, adding that there were only "a few troubles with public order".
In fact, police arrested 454 people over the night, 301 of whom were taken into custody.
On Sunday, the ministry had chosen to release a much lower figure of 650 cars torched, as this only indicated the number of vehicles "set on fire" and not those engulfed in the ensuing flames.
The lower figure enabled it to claim: "Once again this year, the overall number of vehicles burned demonstrates that, however intolerable, the phenomenon is contained". By this calculation, the rise, it said, was only 48 cars.
The far-Right Front National, however, denounced what it called the government's "extremely hazy security record". Full Story
Other stories of Interest
Feds Interest Rate stance equates to Rubbish-Economic recovery is illusory  (Dec 24)
Stock Market Bulls, Stock Market fools-Market Crash next or is this just an Illusion  (Dec 21)
Trump Effect Rally-Useless Dow Theory and Stock Market Crash  (Dec 17)
Gold fools-dollar bulls and the long-term outlook for both Markets (Dec 9)
Inflation the Silent Killer Tax that's destroying Middle-Class America (Dec 5)
Dominant Stock Market Trends under President Trump (Nov 22)
Bears State Crude Oil Destined to Crash-Utter Rubbish (Nov 18)
50 Trillion in Cash illustrates Mass Anxiety-Dow Industrials will soar not Crash  (Nov 16)
Trump's victory Does not Sink Global Markets Proving Experts are Jackasses (Nov 10)