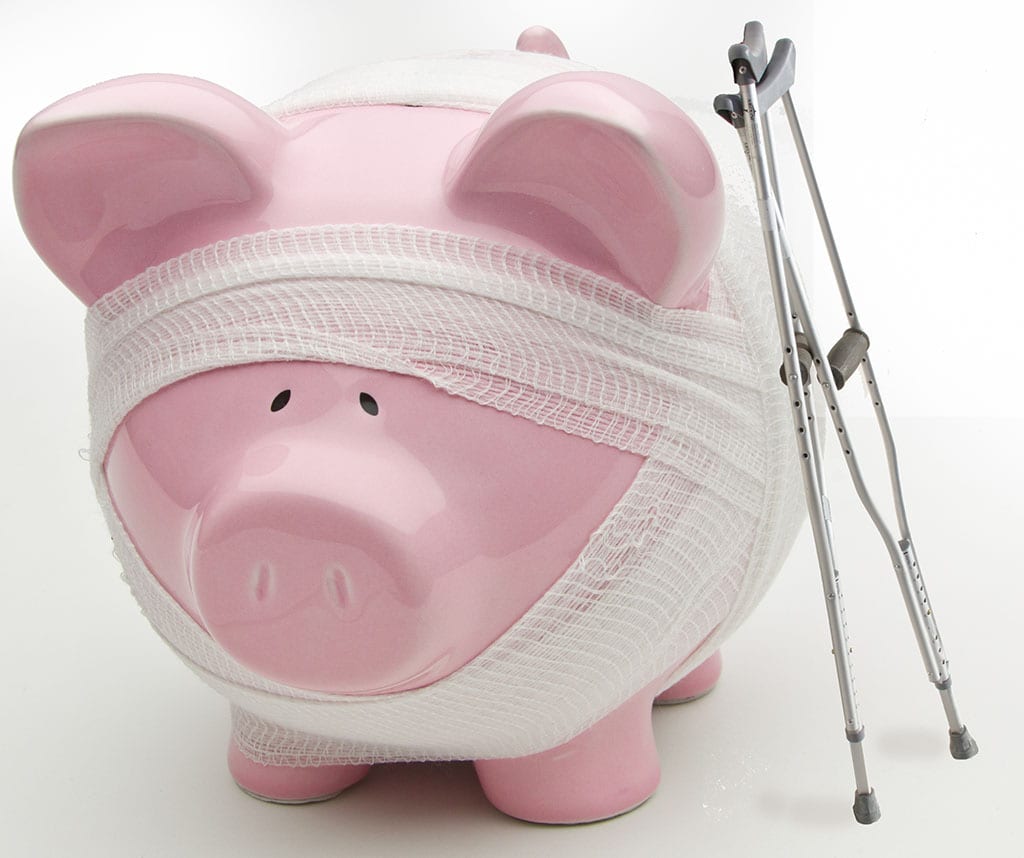 Editor: Vladimir Bajic | Tactical Investor
33 Per cent of Americas have Zero saving
The vast majority of Americans, 78 percent, say they're "extremely" or "somewhat" concerned about not having enough money for retirement, according to Northwestern Mutual's 2018 Planning & Progress Study.
And for good reason: A shocking 21 percent of Americans have nothing at all saved for the future, and another 10 percent have less than $5,000 tucked away, the study finds.
That means about a third of Americans have only a few thousand dollars, or less, put away for their golden years.
Of course, some people are more prepared: A quarter report having $200,000 or more stashed away, while 16 percent have between $75,000 and $199,999. But overall, Northwestern Mutual found that Americans with retirement savings have an average of $84,821 saved, which is far from enough. Experts typically recommend trying to accumulate at least $1 million. Full story
33 Per cent of Americas have Zero dollars saved
It's stunning in this day and age to discover that 33 Per cent of Americas have Zero saving, but that is the sad reality.
"There are plenty of obstacles Americans claim are in their way when it comes to saving for retirement: credit card debt, student loan debt, low wages, the need to save for a child's college education, and the list goes on," said Cameron Huddleston, Life + Money columnist for GoBankingRates. "Although all of these things can put a strain on our budgets, they don't necessarily make it impossible to save for retirement."
The GoBankingRates survey was conducted as three Google Consumer Surveys, each targeted at one of three age groups: millennials, Generation Xers, and baby boomers and seniors.
Less than $10K
$10K to $49K
$50K to $99K
$100K to $199K
$200 to $299K
$300K or more
I don't have retirement savings.  money.com
Other Articles of Interest:
1st World Corporate America & Third World Regular America (27 May)
Negative rates will fuel the biggest Bull Market rally in History (25 May)
Millennials being squeezed out of Housing Market (20 May)
Problem is Fractional Reserve Banking-we don't need Gold standard (15 May)
BBC Global 30 Index Signals Dow industrial Index will trend higher (11 May)
Stock Market Bull not ready to buckle (4 May)
Fear mongers are parasites that profit from your fear (2 May)
Gold Bugs think & stop listening to Fear mongers  (1 May)
Fear mongers are parasites that profit from your fear   (27 April)
Plain evidence that financial experts know even less than Jackasses (26 April)
Negative rates fantastic for speculators but terrible for global economy (16 April)
How will Gold fare in a negative interest environment (14 April)
Electric Vehicles set to wreck havoc on Crude oil market (13 April )