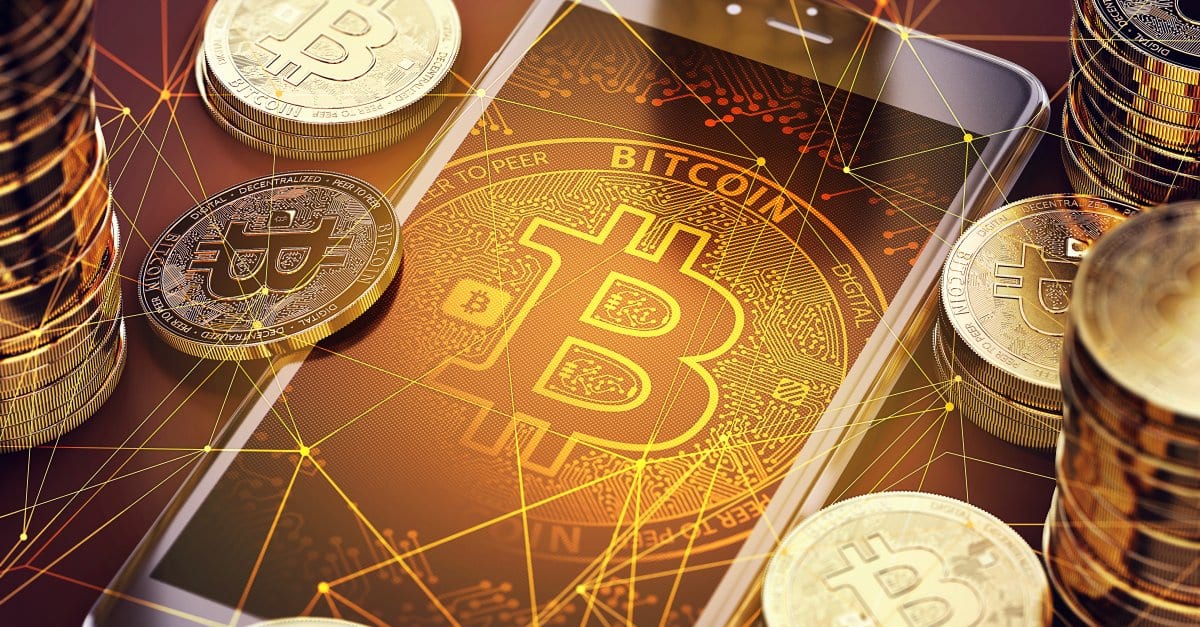 The growth in US debt has sparked a discussion on what would happen in an event of hyperbitcoinization. Bitcoin (BTC) could hypothetically map any economy, and at current prices, its valuation matches the size of a small country's money supply.
But if all BTC in circulation, which is a bit above 18 million, were mapped to the current US debt figure which was added to the next budget, the fair price for BTC would be above $200,000. To be more exact, the price could reach well above $260,000 if debt reached all its targets. This level is relatively small in comparison to prices that could match the global economy, and are far from the $1 million valuations.
The $200,000 hypothetical price range is rather close to the predictions of BTC reaching $100,000 within the coming few years. BTC has no way to predict prices exactly, but may have the potential to spike to higher levels.
BTC is moving around $10166.5 +0.17%, finding new powers to expand from December's lows, and move into the new year. But for now, institutions are more cautious, with hedge funds shedding crypto assets for now, due to periods of extremely bad performance. Still, BTC adoption has grown over the last decade, sparking expectations the leading coin will be much more than a fad. Full Story
Bitcoin Price: Total potential debt for the U.S. by one all-encompassing measure is running close to 2,000% of GDP, according to an analysis that suggests danger but also cautions against reading too much into the level.
AB Bernstein came up with the calculation — 1,832%, to be exact — by including not only traditional levels of public debt like bonds but also financial debt and all its complexities as well as future obligations for so-called entitlement programs like Social Security, Medicare and public pensions.
Putting all that together paints a daunting picture but one that requires nuance to understand. Paramount is realizing that not all of the debt obligations are set in stone, and it's important to know where the leeway is, particularly in the government programs that can be changed either by legislation or accounting.
"This conceptual difference is important to acknowledge because this lens is often used by those who wish to paint a dire picture about debt," Philipp Carlsson-Szlezak, chief U.S. economist at AB Bernstein, said in the report. "While the picture is dire, such numbers don't prove we are doomed or that a debt crisis is inevitable." Full Story
New York (CNN Business)US households are now sitting on a record $14 trillion in mortgages, credit cards, student loans and other forms of debt.
Household debt ticked up 0.7% during the third quarter, the New York Federal Reserve said on Wednesday, continuing a five-year climb encouraged by low unemployment, strong consumer confidence and cheap borrowing costs.
Consumer debt is now about $1.3 trillion higher than the previous peak set in 2008, although these figures are not adjusted for inflation nor the larger size of today's economy. Household debt has climbed about 25% from the post-recession low of $12.7 trillion.
Mortgages remains the largest chunk of Americans' debt, accounting for $9.44 trillion. That's up by $31 billion, or 0.3%, from the end of the second quarter, according to the NY Fed.


Student loans climbed by 1.4% to $1.5 trillion, while credit card balances rose $13 billion during the third quarter.
All of that borrowing, particularly credit cards and mortgages, support consumer spending — the biggest part of the US modern economy. But that debt will also become harder to repay during the next recession when unemployment rises.
Federal Reserve Chairman Jerome Powell warned Wednesday that business debt is "historically high," but signaled he's not particularly concerned about consumer borrowing.
Americans now have nearly $14 trillion in debt for the first time ever
Consumer debt is now about $1.3 trillion higher than the previous peak set in 2008, although these figures are not adjusted for inflation nor the larger size of today's economy. Full Story
Bitcoin is soaring as investors panic about coronavirus
New York (CNN Business)Bitcoin is once again having a moment.
The cryptocurrency has soared as fears about the coronavirus outbreak send shock waves throughout global stock markets.
The price of one bitcoin (XBT) is now hovering around $9,300. Bitcoin is up nearly 10% this week and has gained 30% since the end of 2019. It's the best start to the year for bitcoin since 2012.
Worries about the rapid spread of the coronavirus is one factor boosting bitcoin, an asset that often has gone up when investors are nervous. But it isn't the only factor helping to push bitcoin higher.
"The recent bitcoin rally can be attributed to ongoing economic uncertainties," said Shaun Djie, chief operating officer of digital token company Digix in comments e-mailed to CNN Business.
Djie cited lingering worries about US-China trade relations, Brexit concerns and political tension between Japan and South Korea as factors that have boosted bitcoin prices. But the coronavirus is clearly the biggest catalyst as of late.
"The rise in bitcoin price correlates to the ongoing outbreak," Djie said.
In that sense, bitcoin's latest spike is similar to gold's stellar run this year. The yellow metal has also surged this month and is now trading at a seven-year high. Full Story
Bitcoin price may set a new all-time high in 2020, says Michael Novogratz
Bitcoin's liquidity-driven rally is likely to continue throughout 2020, cryptocurrency investor Michael Novogratz told CNBC on Friday.
"Right now bitcoin feels a little frenzied, and we could see it surge up, but I think by the end of the year we certainly take out the old highs," Novogratz, head of cryptocurrency merchant bank Galaxy Digital, said on "Closing Bell." "Or at least we go to the old highs."
Bitcoin reached its highest levels on Dec. 15, 2017, when a unit of the cryptocurrency was valued at $19,650. It came crashing down into the $3,000 range the following year, but it has climbed back since then.
This week it eclipsed $10,000 for the first time since September, and it was around $10,330 late Friday afternoon. That represents a more than 40% increase from where it began the year.
"Coming out of the ashes, bitcoin has really developed its own lane as a store of value" compared with other cryptocurrencies, Novogratz said, brushing aside concerns that it could see another spectacular fall.
Novogratz, a former Goldman Sachs macro trader, has long been a bitcoin bull. But he said his present optimism stems from the large amounts of monetary stimulus around the world, particularly in China as a response to the coronavirus. Full Story
Other Articles of Interest
What Is A Limit Order & Market Order
Dow Utilities And The Tactical Investor Dow Theory
Dollar to Ruble: Russia Surplus Increasing Due To Sanctions
Size Of Russian Economy: On A PPP Basis It's Ranked At Number 5
End Of Bull Market: Masses Worry Higher Rates Will Kill This Bull
Is The Bull Market Over? Mass Sentiment States It's Not
Stock Market Under Trump: What's the Next Stop
Bitcoin Price Update: Has Bitcoin Bottomed?