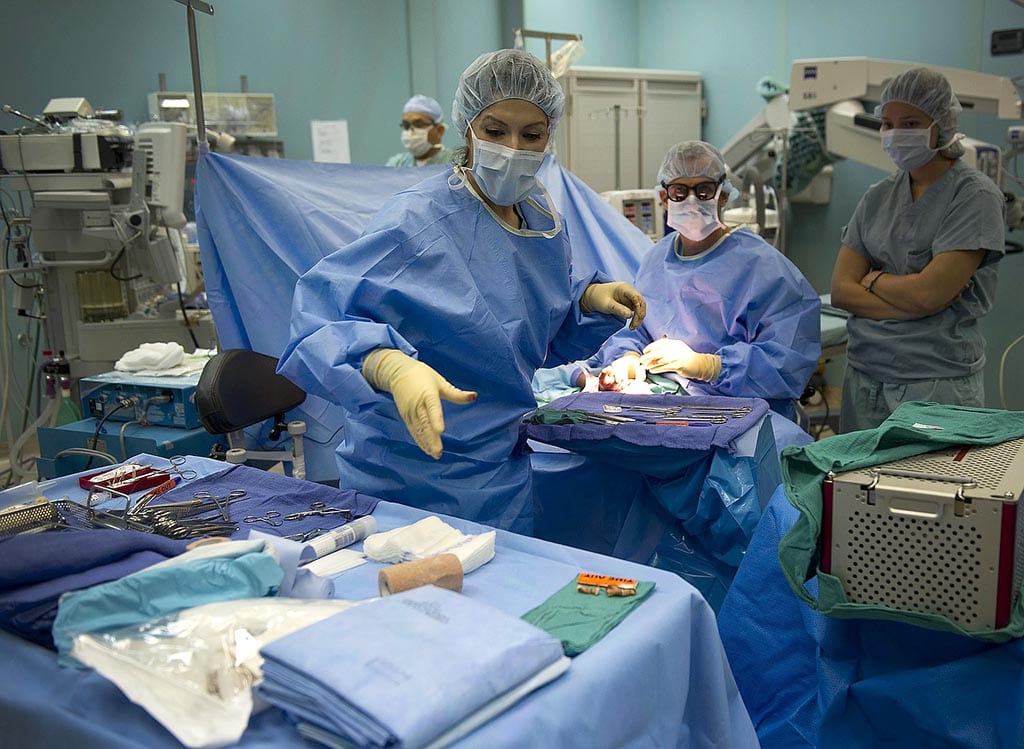 Health is Wealth but not in the case of the U.S
Despite having the most expensive health care system, the United States ranks last overall among 11 industrialized countries on measures of health system quality, efficiency, access to care, equity, and healthy lives, according to a new Commonwealth Fund report.
The other countries included in the study were Australia, Canada, France, Germany, the Netherlands, New Zealand Norway, Sweden Switzerland, and the United Kingdom. While there is room for improvement in every country, the U.S. stands out for having the highest costs and lowest performance—the U.S. spent $8,508 per person on health care in 2011, compared with $3,406 in the United Kingdom, which ranked first overall. Full Story
We spend more money but we get nothing in return for this expenditure
Even though we spend the most money in the world, our health care system is pathetic, to say the least. Adding insult to injury is that the cost of this crappy health care. If you add Asia to the equation, then health care costs in the US are astronomical. You can get better treatment for a fraction of the cost.  Our hospitals look old and ancient compared to those in Asia.
From simple checkups to open-heart surgery the price differential is huge when compared to the cost of having the procedure done at a five-star hospital in Asia. In many instances, one can pay for the entire procedure from the deductible and in many instances still, have money left to spend on a vacation.
This is why medical tourism is soaring as more and more individuals discover the benefit of going overseas to have their ailments taken care of as opposed to almost being forced into bankruptcy if they opt for these procedures in the U.S.
Our health care is not up to par, our middle class is dying, and real wages have not increased since 2000. To add insult to injury, the U.S does not even make it to the top five of the happiest countries in the world.  We barely make the top 10.
Health is Wealth; Once Upon A time Maybe
The Commonwealth Fund releases a report ranking the health care systems of the Worlds developed Nations and once again America spent the most but finished last.  Here are some highlights from that report:
The Commonwealth Fund focused on care process, access, administrative efficiency, equity and health care outcomes, studying 72 indicators within those fields. The 11 countries analyzed were Australia, Canada, France, Germany, the Netherlands, New Zealand, Norway, Sweden, Switzerland, the United Kingdom and the United States.

The report found that 44 per cent of low-income Americans has trouble gaining access to coverage compared with 26 per cent of high-income Americans.

In addition to ranking last or close to last in access, administrative efficiency, equity and health care outcomes, the U.S. was found to spend the most money on health care

To gain more than an incremental improvement,..the U.S. may need to pursue different approaches to organizing and financing the delivery system," the report reads. "These could include strengthening primary care, supporting organizations that excel at care coordination and moving away from fee-for-service payment to other types of purchasing that create incentives to better coordinate care. These steps should ensure early diagnosis and treatment, improve the affordability of care, and ultimately improve the health of all Americans."
Other Articles of Interest
China rewards moderate Muslims &Interesty punishes radicals (Jan 11)
China's takes no prisoners approach towards radical Islam   (Jan 11)
Germany Welcomes Immigrants & rewarded with Rapes  (Jan 10)
Chinese strike back harshly against radical Islam & Terrorism ( Jan 10)
Starving Greek Students trade sex for food  (Dec 31)
76% of Americans can't survive without a monthly paycheck (Dec 31)