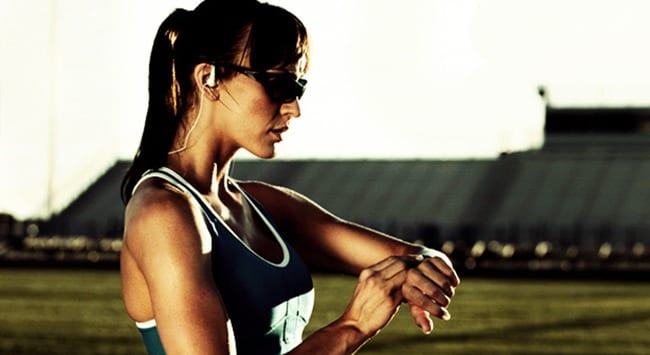 NKE Stock Price Chart & Business Model 
So what does Nike do exactly? What does it's business model look like?  These are questions that individuals should know the answer to before getting into any stock. Pretend you are the owner of such a business would you be happy to get into it, or purchase it and vice versa
 NIKE, Inc., together with its subsidiaries, designs, develops, markets, and sells athletic footwear, apparel, equipment, and accessories worldwide. The company offers NIKE brand products in six categories, including running, NIKE basketball, the Jordan brand, football, training, and sportswear. In addition, the company sells a line of performance equipment and accessories comprising bags, socks, sports balls, eyewear, timepieces, digital devices, bats, gloves, protective equipment, etc Yahoo Finance
It operates through the following segments: North America; Europe, Middle East & Africa; Greater China; the Asia Pacific & Latin America; Global Brand Divisions; Converse; and Corporate. North America; Europe, Middle East & Africa; Greater China; and the Asia Pacific & Latin America segments refers to the design, development, marketing, and selling of athletic footwear, apparel, and equipment. The company was founded by William Jay Bowerman and Philip H. Knight in 1964 and is headquartered in Beaverton, OR. money.cnn.com
NIKE EPS Earnings Projections Up To 2023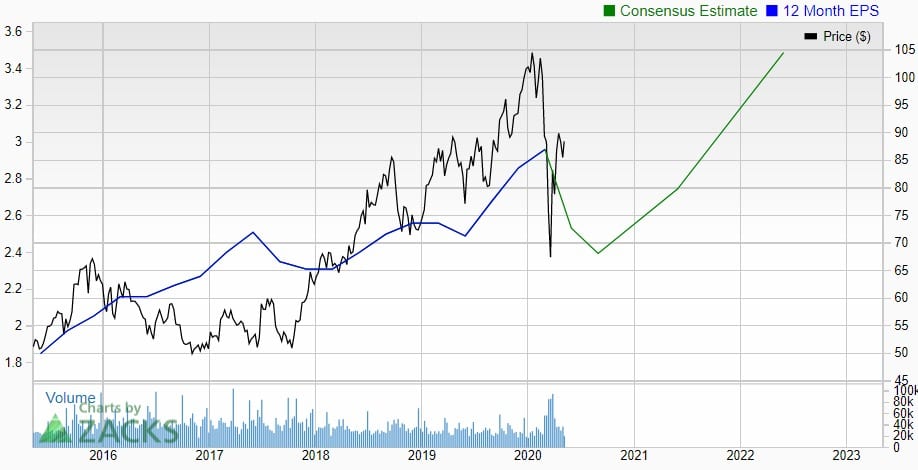 Looking at Nike's EPS projections, it confirms that the current market sell-off is a great opportunity to load up on this quality stock. Investors should, therefore, view all sharp corrections as lovely buying opportunities. Nike's EPS is projected to trend upwards until 2023 and there is a strong correlation between Nike's EPS trend and Share price. Lastly, there is no unusual selling by insiders, which suggests that insiders are not panicking.
NKE Stock  Price Projection By Analysts 

Well, the analysts are known to be wrong 9 out of 10 times so we are just putting this information up to illustrate that one should take their views with a grain of salt and a shot of tequila. If they really knew where Nike was headed they would not be trying to sell others information that they never use. Very few analysts, act on their advice and there is a reason for this, for 90% of them have no idea of where a given stock is headed. You are better off giving darts to a monkey and asking the money to select from a list of stocks placed on a dartboard.
NKE Stock Price Chart
So what does the future hold for NKE? The coronavirus pandemic has pushed investors to the edge, they are selling everything as if the world is going to end today. Nobody is checking the facts, they are following for fictional projections issued by deranged individuals masquerading as experts.  On the monthly charts, NKE is still trading in the extremely oversold ranges, which means it's a long term opportunity in the making. The stock is in the final stages of putting in a long term bottom. This is the stage astute investors should use to open a new position or add to their existing positions. From a long term perspective, NKE is selling at a discount. If Nike can close above 93 on a monthly basis, it will be in a position to put in a series of new highs. There is an above-average chance that NKE will be trading north of 144 12 months from today. Investors should view sharp pullback through a bullish lens.
Random Article Selection of the Week
When the trend is positive (UP) train yourself to view strong pullbacks, corrections and other negative developments through a bullish lens. Anyone can panic in the face of trouble, but only the astute individual can stand still and direct their energy to spotting opportunities. Don't do what the masses are trained to do, for, after all these years of panic, they have nothing to show for it. Market Update Sept 15, 2019
The human mindset thrives on misery; it's hardwired towards negativity
And that is due to the brain's "negativity bias": Your brain is simply built with a greater sensitivity to unpleasant news. The bias is so automatic that it can be detected at the earliest stage of the brain's information processing. Take, for example, the studies done by John Cacioppo, Ph.D., then at Ohio State University, now at the University of Chicago.
He showed people pictures known to arouse positive feelings (say, a Ferrari, or a pizza), those certain to stir up negative feelings (a mutilated face or dead cat) and those known to produce neutral feelings (a plate, a hairdryer). Meanwhile, he recorded electrical activity in the brain's cerebral cortex that reflects the magnitude of information processing taking place. The brain, Cacioppo demonstrated, reacts more strongly to stimuli it deems negative. There is a greater surge in electrical activity. Thus, our attitudes are more heavily influenced by downbeat news than good news. http://bit.ly/2IxxFOK.
The media outlets know this very well, and that is why 3X to 5X more coverage is given to any story that has a negative connotation.  This also proves why the masses always lose when it comes to the market; they are too busy focussing on rubbish and miss the opportunity that's right in front of them. negative thinking and how it affects your investments
Other Stories of Interest
The scary Stock market crash that experts are overhyping  (March 15)
Fanaticism-Stock Market Crash 2017 or Continuation of Bull Market (March 15)
Could Trump's economic Policies Propel Hated Stock Market Bull Higher (Feb 27)
Stock Market Crashes-Is Panic Warranted (Feb 25)
Stock Market Crash 2017 Video -reality or All Hype (Feb 19)
Stock Market Crash 2017-reality or all Hype  (Feb 16)
Gold Market Finally ready to breakout video-Very Interesting Pattern (Feb 2)
Gold Market Finally ready to breakout? Possibly it's putting in a very interesting pattern  (Jan 30)
Will the stock Market Bull Continue to Trend higher or crash video  (Jan 18)
Stock Market Bull destined to charge higher or is it time to bail out  (Jan 13)