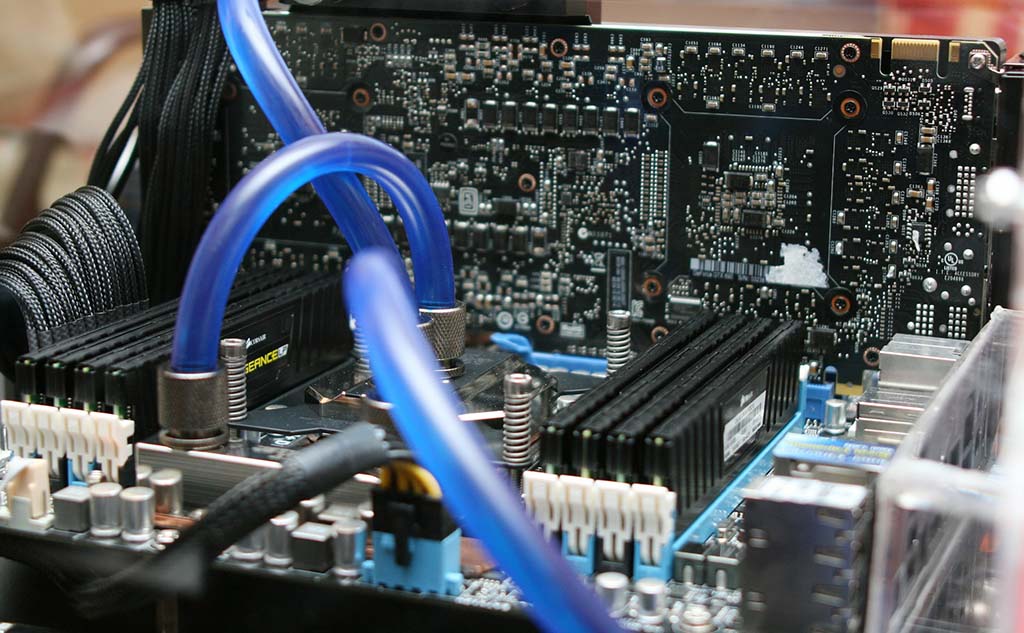 By Tom McGregor, CNTV Commentator
The smartphone is an amazing device and with notable advances in 4G networks, users can tap into the internet, watch a film, or instant message friends while walking in a crowded street.
Such technology has transformed lives and the Chinese government is helping homegrown hi-tech firms to develop more upgrades on hardware and software for smartphones, as well as creating "Made-in-China" chips.
Speadtrum Communications Inc., a chip-maker for state-owned phones, plans to invest over 300bn. RMB ($US46.4bn.) in the next five years.
"Chip-making is critical technology for many areas, including smartphones," China.org quotes Ye Tianchun, director of the Institute of Microelectronics, as saying. "China is set to grow a strong chip sector, so we don't have to beg other countries for key chip-sets."
Domestic hi-tech exports gain momentum
China has long been recognized as a low-tech manufacturing market, while Japan has captured global acclaim producing hi-tech consumer gadgets. Yet, the tables have turned in recent years.
The 2015 Asian Economic Integration report published by the Asian Development Bank has disclosed that China had surpassed Japan to emerge as the number one hi-tech Asian exporter in 2014.
China's share of Asian exports had risen to 43.7 percent in 2014, compared to 9.4 percent in 2000. Japan's share had plunged to 7.7 percent, from 25.5 percent in 2000. China's exports of low-tech goods had accounted for 28 percent of its export market in 2014, compared to 41 percent in 2000.
Chinese companies are looking ahead to create even better software and hardware for smartphones, along with new chips to challenge its larger global rivals.
Huawei makes bold chip move
Shenzhen-based Huawei Technologies, telecom equipment maker and China's largest smartphone vendor by shipments, supports "Made-in-China" chips by introducing a homemade processor, Kirin 950, installed in it's latest flagship device, Mate 8.
"The processing power of Mate 8 will make other vendor's devices look weak," Yu Chendong, head of Huawei's consumer division, told China.org.
HiSilicon Technologies Co. Ltd., chipmaking subsidiary of Huawei, produces the Kirin 950 that boasts of faster processing speed and a power efficient design. The Kirin series hopes to be a top three contender in the global mobile chip market to challenge – US-based Qualcomm Inc. and Taipei-based MediaTek.
The new chip has already grabbed the hearts of Chinese consumers. Huawei had enjoyed 81 percent year-on-year growth of sales in China in 2015, according to Canalys research firm.
Mobile e-commerce to benefit
Creating new chip technology offers numerous advantages. Cyber-attacks have become a growing concern for mobile online consumers. They place confidential personal information at risk when transferring data to legitimate online vendors.
Chinese technology firms are developing more enhanced chips to combat cyber-crimes, while increasing processing speeds. Such advances can add stronger momentum to the nation's mobile e-commerce market.
The research firm, Forrester's, reports that, China had surged to the world's biggest online economy in 2013. In that year alone, 25 percent of Chinese residents had shopped from smartphones weekly, and 69 percent of Chinese purchased at least one item from a mobile device. The figure may have likely jumped higher in the past two years.
"Made-in-China" chips for the masses
With strong government support, Chinese hi-tech companies have added incentive to build more R&D (research and development) centers to develop innovations in the domestic chip industry.
The endeavors would take big money investments and success would not happen overnight. Nevertheless, enduring much sacrifice, engaging in hard word and remaining persistent would likely pay off in the long run for China's chip-makers.
Other stories of Interest
China cuts rates to boost green energy demand (Jan 13)
China showcases its culture to the World (Jan 13)
Go west young man; China developing west to encourage migration (Jan 13)
Oil Tankers trading higher: NAT & FRO TOP Tanker stocks (Jan 10)
Dow Jones Industrial's, Fed Rate hike & Dr Copper (Jan 06)
Russians show patriotism on nuclear bunker tours (Jan 6 2016)
Chinese firms extend Moscow's rail networks (Jan 6 2016)
Remaking Moscow lures more Chinese investment (Jan 6 2016)
Syrian war profiteers: 15 companies that benefit (Dec 31)
Despite Challenges and Sanctions: Russian oil & gas remain profitable
China overtakes U.S. Now world.s largest Economy  (Dec 20)
Americans favor coffee to stock market investing  (Dec 17)
Sexy stocks beat boring bonds: suggested strategy (Dec 10)
China & South Africa Friendship with trade benefits  (Nov 30)
The Business Model of Wall Street is Fraud (Nov 26)
Turkey, Russian tensions, good for defense industry  (Nov 26)
predictions for wild weather, end of Multiculturalism & religious wars ( Nov 14)
When will the Fed raise interest rates (Nov 11, 2015)