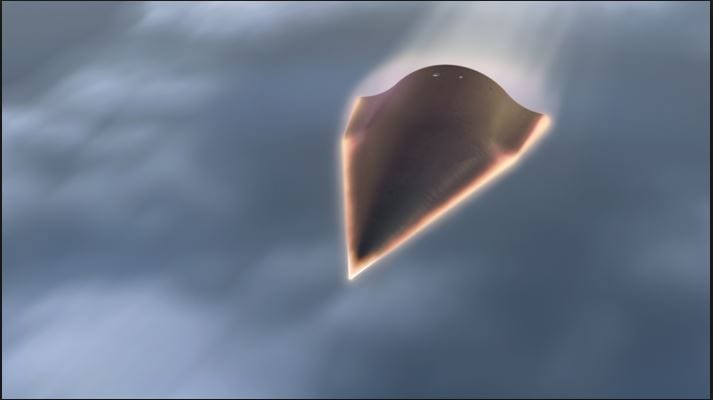 F-35 Turkey
Lockheed Martin (LMT) now states it wants to build a Mach 6 war plane, whoa guys fix your F35 disaster first before you attempt an even costlier mess up.  At this stage, the words dream on are best suited for this project.
CEO Marillyn Hewson made the following statements at Lockheed Martin's annual media day.
Lockheed Martin has a legacy of making fast aircraft, such as those in DARPA's Hypersonic Test Vehicle programs.
You guys also have the legacy of trying to build the most expensive Fighter Jet to date and utterly failing to produce anything of value.  This Jet can be blown out of the sky by Russia's Pak 50, which is ready for production.
We accomplished several breakthroughs on HTV-3X. And we're now producing a controllable, low-drag, aerodynamic configuration capable of stable operation from take-off, to sub-sonic, trans-sonic, super-sonic, and hypersonic to Mach 6.
And most importantly, we're proving a hypersonic aircraft can be produced at an affordable price. We estimate it will cost less than $1 billion dollars to develop, build, and fly a demonstrator aircraft the size of an F-22.
If the original F-35 cost estimates are anything to go by, then these jets if they are able ever to operate in the manner stated, will cost a lot more than the highest of current projections.
This last statement is very telling and clearly informs us that this is nothing but hype and hot air.
It's difficult to say when we might see flight tests for the HTV-3X, or what the "several breakthroughs" are that have encouraged Lockheed to return to the project after an eight-year hiatus. But clearly the Pentagon is committed to developing transonic flight for the military, and Lockheed has responded. Full story
Yeah, that is what we thought, just like it's difficult to say when the F-35 will perform in the manner it was supposed to and this is after spending billions and billions of dollars on what essentially amounts to fancy scrap iron.   A good way to play the Defense sector would be to get into the Raytheon; their stock is a nice uptrend. Use pullbacks to open positions in RTN; we have an arms race in the Middle-East that is not showing any signs of letting up.
Video illustration the F-35 disaster
This video clearly illustrates how bad the design and concept behind the F-35 really is.  He is not just anyone he is an expert in the field and he systematically rips each of its features, stating that the F-16 is far better.  He is not a Russian or someone expert from a foreign country who might have a hidden agenda. He is an American, who is worried about how stupid our military has become.  When you watch this video, it will become obvious that the only reason this plan is still being made is because the dirty politicians want to find some way to line Lockheed's pockets with more money, which in turn will line their pockets with even bigger chunks of money. It's all one big game of Fraud.  Even Canada's government is on the act as the video reveals; they have a superior plane that could be brought into production known as the Aero, but refuse to consider calling it a risky project. If that project is risky what do name does one assign for the F-35 project
https://www.youtube.com/watch?v=793nWsBowxI
Other related stories:
Ted Cruz Con Master & Master of Lies  (March 11)
End of US Superpower Status propels Russia to hoard Gold  (March 11)
Muslim Migrants unleashed make Sweden Rape Capital of West  (March 9)
Mass Psychology and Stock Market Losses  (March 8)
Experts know nothing & why team players always lose  (March 7)
Top Gold Stocks to Invest in 2016  (March 5)
Central Bankers World Wide embrace Race to the Bottom(Mar 3)
Lockheed dreams of Building Mach 6 Warplane while F 35 still a mess