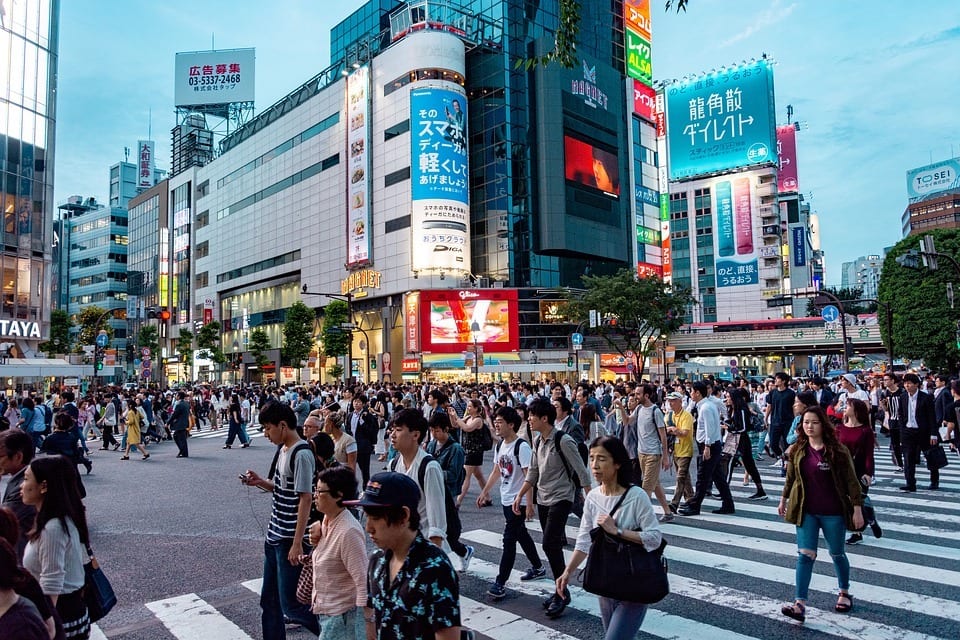 Japan's Economy is teetering?
The war on interest is on: Japan's economy is not growing, and inflation is not rising despite pumping trillions of Yen into the economy.   So Abe decides it's best to push even more money into the economy. Is this not the definition of insanity; doing the same thing again and again and hoping for a new outcome.  Central bankers worldwide have now embraced the inflate to infinity project; they will only stop when one nation that is too big to fail, finally fails.
Data released on Friday showed consumer prices in May fell at their sharpest pace since 2013, delivering another blow to the central bank's efforts to goose an economy that has struggled to muster inflation for nearly three decades. Japan's core consumer prices fell 0.4 per cent in May from a year earlier; government data showed on Friday. The soggy economic data comes in the backdrop of a sustained rise in the Japanese yen, which has risen sharply against peers after skittish investors piled into assets perceived to be safe after the uncertainty following the U.K. referendum. The dollar/yen pair was trading around 103 Friday morning in Asia, down from 111 at the end of May.
So far, Japan has refrained from directly intervening in the yen, which would contravene agreements with its Group of 7 partners to avoid unilateral action in the currency market, but the BOJ may do so if dollar/yen drops below 100, Capital economic's senior Japan economist, Marcel Thieliant, told CNBC's "The Rundown".  Full Story
Japan's Economy like Most Economies is Bolstered By a weaker Yen
And here we go again "the currency wars" continue.  Japan will have to flood the system with more money, so what's the difference between Britain using Brexit to lower the value of its currency or being forced to lower rates to make its currency more competitive. Japan is patted on the shoulder for doing essentially the same thing, while the media makes it look like Britain just purchased a one-way ticket to hell.  Central bankers have embraced the era of negative rates, and this is going to release a tidal wave of speculative forces; translation, speculation is eventually going to become the new craze in town.
Japan's Economy Expands in 2019
It sounds like it's growing but read the text below carefully and you will see that, it's not growing; it's just an illusion of growth fostered by weak local demand and a weaker currency that helps drive exports.
Japan's economic growth unexpectedly accelerated in January- March, driven by net contributions from exports and defying forecasts for a contraction in the world's third-largest economy. However, the surprise expansion was mostly caused by imports declining faster than exports, likely reflecting weak domestic demand, a point of concern for policymakers with a planned sales tax hike scheduled to take effect in October.
Underscoring this challenge was private consumption and capital expenditure readings, which both fell in the first quarter, while exports suffered the biggest fall since 2015. Japan's economy grew at an annualized 2.1% in the first quarter, gross domestic product (GDP) data showed on Monday, beating market expectations for a 0.2% contraction. It followed a revised 1.6% expansion in October-December. Full Story
Japanese economy stalls
Real gross domestic product likely grew just 0.003% from the previous quarter on an annualized basis, based on the average response from 15 economists. Exports are estimated to have declined by 1.5% and capital spending by 1.8%. Private consumption, which had propped up the economy in the past, also fell.

"In addition to exports declining because of China's economic slowdown, a trend in postponing capital investments, especially in the manufacturing sector, has emerged on uncertainty over the global economy," said Hideki Matsumura of the Japan Research Institute.

"It is definitely not a desirable situation," said Yoshiki Shinke, chief economist at the Dai-ichi Life Research Institute. "The underlying facts are worse than just the numbers." Full Story 
Random Thoughts on The US Stock Market 2019
The development of stocks trending higher and suddenly pulling back is dangerously close to becoming a new trend and If were to guess we suspect that it will indeed develop into a new trend. This type of action makes it easier to mask market corrections, instead of the whole market being pulled back, groups of individuals stocks can be taken down and indirectly this allows the markets to let out steam, but it is also a very cunning way of keeping the masses nervous. We will expand on this topic once we have confirmed that this phenomenon is a new trend.
 Just remember it takes no effort to panic and that is why there is no reward, but it takes effort to remain calm in the face of panic and that is why the rewards are usually very high.  Market Update June 2019
Other Stories of Interest
Zero Percent Mortgage Debuts setting next stage for Stock Market Bull  (July 27)
Long Term Stock Market Bears Always Lose   (July 27)
Putin Crushes CNN Reporter Fareed Zakaria Biassed Question on Trump (July 13)
Negative rates will fuel the biggest Bull Market rally in History (25 May)