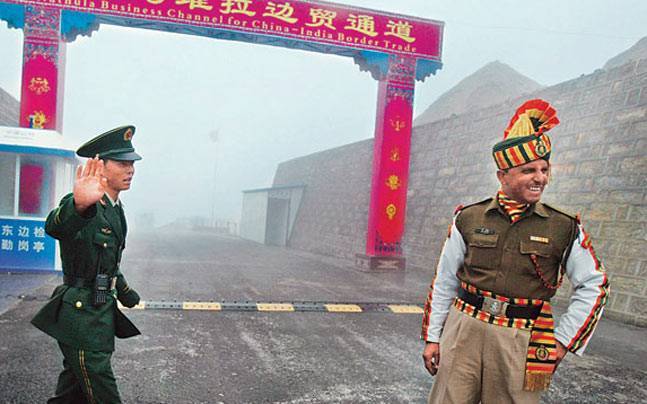 Editor: Johnathan Meyers | Tactical Investor
India's Trespassing Risks War
I am sure you must know or have heard of someone who has made a serious error in life, paid dearly for it, and yet after many years seems to be on the verge of making exactly the same mistake. This is the case with India, which seems intent on repeating the colossal mistake it made in 1962. There is still time for it to remedy its error, however.
India's troops are trespassing in Donglang. The Sino-Indian border is a complex and fascinating legacy of history. Most of it has neither been delineated (agreed in words or on paper) nor demarcated (both parties have gone to the area and physically drawn a boundary).
Already a few senior Indian politicians have declared that Indians should not buy Chinese goods. This will hurt India more than China. To begin with, China's exports to India account for 2 per cent of China's total exports. More important, for India, if Chinese investment in India stops, it will hurt the Indian economy drastically and will have a huge impact on Indian jobs. It will also hurt the Indian consumers who will have to buy much more expensive products of the same quality. India's economy, after decades of bad planning, is on the rise, but it needs trade with China and Chinese investment to continue to do so. Full Story
Is India flirting with disaster?
The truth is that India has not only failed to withdraw its troops but continues to make eccentric demands and is not looking for a resolution.
As of the end of July, more than 40 Indian border troops remained in China. India complains about China's new roads, but it too has been building roads and a large number of armed Indian personnel are massed in the area.
There are not many signs that India is seeking peace. If India is sincere about peace, its troops should never have invaded China in the first place, and ought to immediately and unconditionally get back to their own side of the border.
India's thinking is, at best, wishful: China will eventually back down. If the situation were not so serious, it would be laughable. China cannot "back down" because China is not in the wrong. It would be both foolish and dangerous for China to allow India to think that it can keep chipping away at Chinese national interests. Full Story
Articles of interest
Worst Stock Market Crash of our lifetime; is this a possibility? (Aug 23)
Did the Fed Screw up in raising rates; is inflation even an issue  (Aug 10)
Electric Car Threat To Big Oil Wildly Overstated? (July 28)
1987 stock market crash: could it happen again? (July 13)
Dow Could Trade to 30K But not before This Happens  (July 11)
Fake news & Weak Economy Can't Stop Stock Market Bull  (July 6)