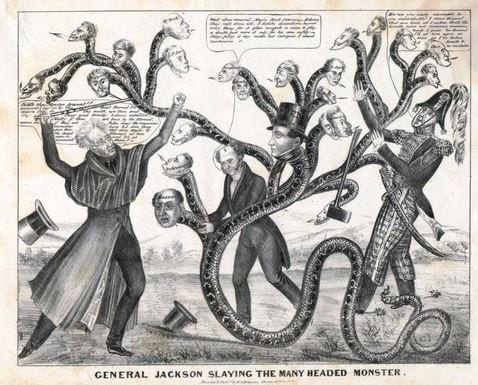 Deutsche bank Foolish Prediction Models
Bond yields are hitting record lows while the stock market is hitting record highs. The labour market is signalling full employment, but GDP growth remains lacklustre. According to the fixed-income research team at Deutsche Bank, there is a way for these conundrums to work themselves out, but it will take some pain for us to get there. Specifically, stock market-crash pain. Essentially, Deutsche's fixed-income research team argues that many of the issues facing the financial system come from central banks using interest-rate cuts, asset purchases, and other monetary-policy measures to spur economic growth.
The team thinks that this has reached its limits and that we have entered a period of "financial repression," in which rates are kept low and economic growth is limited. In order to deal with this, the Deutsche team said that more aggressive fiscal policy, including serious government spending to build infrastructure, hire people, and grow the economy, is needed. Full Story
People should forget Deutsche bank Donald Trump business transactions and focus on how they have caused people to lose tons of money over the years. Secondly, they have been involved with a lot of shady deals that are probably even shadier than the ones they supposedly conducted with Trump
Deutsche Bank Analyst states stock market crash needed to fix Economy; to which we have to respond really, what planet are you on. It is interesting that a bank that's in trouble is offering such advice; their stock has essentially crashed, and the markets are trending higher. Perhaps they should fix their problems before dishing out advice. The only part that makes sense is the spending on the infrastructure part at this stage of the game.  Raising rates would have been the optimal path, but that was years ago.
Cut the Supply of Hot Money and all the dirty games will come to an end
The way to fix this economy is to ban all banks, big corporations, Hedge funds, etc from borrowing millions and using this money to speculate. They should be allowed only to use the money they have on hand, not a penny more. Most importantly, though, the Federal Reserve would need to be eliminated; if it were all boom and bust cycles would end.  A stock market crash will not fix anything as long as Fiat is in play.  In general, as long as Fiat money exists, a Stock Market Crash should be viewed as a buying opportunity.  So the Stock market crash needed to fix Economy argument has some merit but the Fed won't allow this to happen until the masses embrace this bull market. After all, the top players have to sell their shares to someone to book their paper profits right.
Deutsche bank Donald Trump woes
President Donald Trump defended troubled Deutsche Bank AG on Thursday and said the German financial institution wanted his business, which is now the subject of investigations by congressional Democrats.
In a Twitter thread attacking media coverage of his past banking practices, Trump said, "A bank that I did use years ago, the now badly written about and maligned Deutsche Bank, was then one of the largest and most prestigious banks in the world! They wanted my business, and so did many others!"
A New York-based federal appeals court will hear arguments next month as the president's attorneys seek a reversal of a separate court ruling giving a different House panel access to Trump records held by Deutsche Bank and Capital One Financial Corp
Deutsche bank Growing Woes
Deutsche Bank caused a recent stir with the seemingly sudden announcement that it would cut 18,000 jobs – one-fifth of its global staff. It is part of a reorganisation designed to return the bank to its core business of corporate banking, private banking and asset management. Most of the job losses will be in the global equity traders and investment banking division Deutsche Bank stated in an announcement made on July 7.
Some may read the bank's problems as the result of a bad strategy, bad execution, bad luck, or a combination of these three. I, however, think that the German bank's problems reflect the profound transformations currently taking place in the financial industry in general, and in investment banking especially.
Looking at the case of Deutsche Bank, between 2009 and 2018 the bank lost US$14.8 billion in market value (including dividends paid to shareholders). This is the total value loss, with some ups and downs. In 2016 the market value of Deutsche Bank dropped by almost US$27 billion, while in 2017 it grew by US$21.5 billion.
This means Deutsche Bank destroyed US$15,370 per employee, per year. And, on average, the 100,000 employees of Deutsche Bank were paid more than what they have generated. Hence the logic that firing 18,000 bankers creates value. Full Story
Other Articles of Interest
You should love most hated Stock Market Bull In History (Aug 29)
Dirty politics, Fraud & Wall Street one big Happy family (August 24)
Australian & German Central Bankers Join Negative Rate Wars (August 22)
Federal Reserve Bank-Most Dangerous Criminal Enterprise In the World (Aug 20)
Could Trump be Good for most hated Stock Market Bull (Aug 19)
Corrupt Mexican President & Psychological Data manipulation (Aug 12)
Investors Chasing Yields Forces Vanguard Dividend Fund Closure (Aug 9)
Terrorist Attacks, Religious Wars & Financial Markets (Aug 5)
Japan's Abe Mulling Another Round of Stimulus (Aug 1)