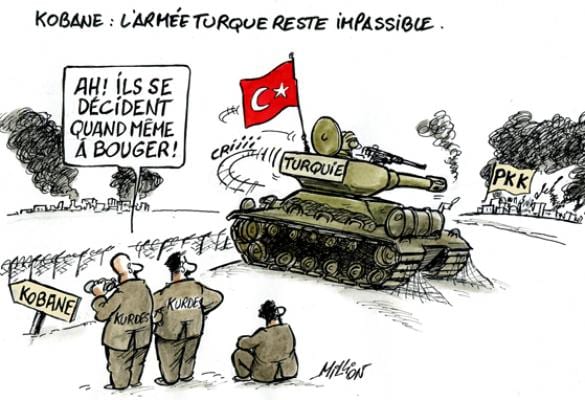 Editor: Vladimir Bajic | Tactical Investor
Insane Erdogan is at it again; Turkish courts sentence these barbarians for killing innocent Christians and they are released immediately without serving time. What kind of justice is this? Someone should send this barbarian to Syria so that he can get a taste of his own brutal medicine.
Tilmann Geske, a 45-year-old German missionary, Uğur Yüksel, 32, and Necati Aydın, 36 – the latter both Turks who had converted from Islam to Christianity – were bound together, tortured and then had their throats slit in the office of the Zirve Publishing House in Malatya, southeastern Turkey, on Easter Sunday in 2007.
The murderers were absolutely not remorseful. In fact, Günaydin even said in court that he was proud of the murders. "I am thankful that I did not shame my country or cause any embarrassment," he declared.
Although Günaydin and his fellow murderers were sentenced to life in prison they were all released immediately after the trial. The reason: they had already served five years, which is the legal limit for detention pending trial in Turkey. Because they appealed their case, they are once again allowed to roam Turkey's streets as free men. Full Story
Other Stories of Interest
Even Corrupt Saudi King declines to Meet Obama; very telling indeed  (Oct 6)
World Leaders losing respect for Obama-Even Filipino President curses Obama (Oct 6)
Barrack Gumbo Obama Thrown to the Curb by China; Putin Embraced (Oct 6)
Solar Storms heading for earth-could disrupt life as you know it (Oct 4)
Rise of China and the Fall of America  (Oct 3)
Use dynamic trading systems and not mechanical stock market trading systems unless you love losing (Oct2)
Clinton's rape & sexual Assault History exposed (Oct 1)
Religious Wars Are Escalating: the real reason will shock you  (Sept 30)
Random musings on Global Agenda & Financial Markets  (Sept 28)