Tactical Investor Special Offer
Did you miss out on the 2008 bull run (one of the longest bull runs in history), the COVID once-in-a-lifetime buying opportunity, etc?  Don't let the next opportunity slip through your fingers.  Be ahead of the curve and avoid being caught off guard as the US markets embark on new formations. With 90% of investors unprepared, the next few years are likely to bring surprises. Secure your financial future by positioning yourself on the right side of history, and don't become another statistic of the uninformed.
The mainstream crowd often looks to the past and laments missed opportunities. Meanwhile, true contrarian investors know to stay focused on the future and spot the next potential breakthrough. With the help of our Trend Indicator, honed over a decade, you can be ahead of the curve and ready for what the markets have in store. Don't let missed chances of the past hold you back from your financial success.
Trend Indicator in action
Contrary to popular belief, disasters/stock market crashes are not the end of the story. The masses and experts may panic and miss out, but the Tactical Investor sees it as a chance to strike. We were the only service to call the COVID crash a buying opportunity, triggering "The mother of all buy" signals, and banking massive gains. We also went on record to predict the Trump win and a rise in the Dow and Nasdaq. Our 20-year track record speaks for itself – we've never missed a major market turning point. Try our service for 30 days at just 66 cents a day, with no obligation, and see for yourself why we're 78% off the list price. Visit our "Past Market Calls" page for a complete list of our past call
Americans on Average Spend $3.28 Per Day On a Cup Of Java
The latest findings reveal that the average American spends $3.28 per day on a cup of coffee. Though the indulgence may provide momentary satisfaction, it fails to offer any form of return on investment. Investing even a small portion of this daily expenditure in the right sectors has the potential to grow into a substantial fortune over time. With a slight increase in investment, the power of compounding could really take hold
 Our Ace Card: The Trend Indicator
The Trend Indicator is a tool of exceptional accuracy, never missing a major market turning point. It provides advanced insight into market trends, allowing one to anticipate and prepare for shifts in the market. During the COVID-19 crash, the indicator sent a clear signal to buy, even leading to the rare "mother of all buy" signal.
In 2015, we confidently predicted that a market crash should be celebrated, and repeated this prediction in 2016. As long as the market trend remains bullish, we maintain a positive outlook on every significant pullback and view it as a buying opportunity. Invest in the future and stay ahead of the market with the Trend Indicator.
 Now for the Actual Offer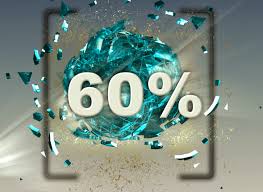 Hold on, The Tactical Investor Special Offer Get's Even Better
Try out the Market Update service for a full 30 days, starting at just $24.99! Experience the comprehensive market analysis and insights that have made this service so popular among traders.
Get the ETF Trend Trader service for free.  A value of $360.00
Receive complimentary access to the highly active members-only forum, where you'll receive expert insights and advice from seasoned members, including Sol.
Enjoy a valuable bonus with the "Plunder from Down Under" service, covering commodity-based stocks, worth $199 – ABSOLUTELY FREE!
Save an extra 22% on the normal market update rate, making this offer even more irresistible!
Get your hands on a comprehensive trading manual worth $49.99, further enhancing your knowledge and skills.
Access a wealth of other features, such as the security centre and special apps to monitor your stocks, that will take your trading to the next level.
Don't miss out on this amazing opportunity to supercharge your trading

The Market Update Private Forum offers an unparalleled opportunity for traders seeking to expand their knowledge and expertise. The forum is populated by experienced traders who generously share their insights, strategies, and trade ideas. Not only will you benefit from their extensive experience, but you'll also gain exposure to a diverse range of investment perspectives, allowing you to develop a more well-rounded and contrarian approach to trading.
The forum is not just a place for seasoned traders to share their wisdom, it's also an opportunity for novice traders to challenge conventional wisdom and carve their own path in the world of finance. With a significant number of bonus plays mentioned in the forum having experienced remarkable growth and a positive trend for the majority of trades, it's no wonder why so many traders consider this forum to be an indispensable resource for their success.
Three issues of the Market Updates are sent out every Month: during times of turbulence as many updates as deemed necessary are sent out as was the case from Nov 2018 to Jan 2019 and now during the Coronavirus Pandemic. 
When you combine all these savings it totals over 75% of our normal rates, not to mention the bonus (trading manual).  This is a limited-time offer.  It's a small price to pay for a service that has never missed a major market turn since its inception.
P.S. The Tactical Investor Special trial subscription will automatically convert to the Annual subscription after a 30-day period unless cancelled. We highly recommend cancelling the subscription before the end of the trial period, if you do not wish to continue with the annual subscription. No obligations are attached to this trial offer, and you are free to choose to cancel at any time, with no questions asked. Please note that the trial subscription is non-refundable. Cancelling the subscription is straightforward and can be easily performed with a few clicks of the mouse.
P.P.S.  Please be advised that new subscriptions may take up to three business days to process, although we aim to process them in a timely manner, typically within two business days. Additionally, updates will only be sent to the email address associated with your PayPal account. If you prefer to use a different email address, kindly notify us at Tacticalinvestor at gmail.com.
If you do not hear from us within three business days, your email service may be blocking our emails or directing them to your spam folder. In such a case, kindly email us at tacticalsubscriptions at Gmail.com (remember to replace the word "at" with "@") and provide us with a backup email address, such as Gmail, Yahoo, Protonmail, or GMX.com.
Additionally, Paypal has updated its terms of service. If you do not plan on continuing with a yearly subscription after the trial period, we recommend cancelling the subscription as soon as possible to avoid being charged, as we will not be able to reverse the fees incurred by Paypal. These fees will amount to approximately $21.00. The cancellation process is simple and takes less than three minutes. This link provides easy-to-follow instructions on how to cancel your subscription: How to cancel your subscription with ease. You have full control over the entire process.
Please note that unless you cancel your subscription, PayPal will continue billing as per the standard operating procedure for all subscription-based services. However, we have made the subscription process as simple as the cancellation process, and both can be completed without any assistance from us. Cancelling your subscription is quick and efficient, taking no longer than five minutes and often completed in less than three minutes.
* one Tactical Investor Special (Trial Subscription) Offer per customer only. This offer can only be used once.