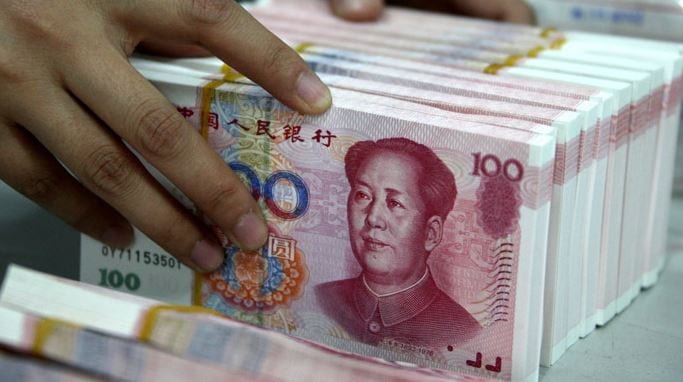 By Tom McGregor, CNTV Commentator
Chinese Renminbi Outlook
China's renminbi (RMB) currency stands poised for higher valuations in the mid to long-term future, according to the United States Department of Treasury that had issued its 'Semi-Annual Report to Congress on International Economics and Exchange Rate Policies for 2016' last Friday.
"The Chinese currency is still facing downward pressures, but the RMB is set to appreciate mid to long-term, on account of core factors – high net savings, sizable and growing current account surplus and improved terms of trade," said the US Treasury.
The RMB has solid fundamentals. China's economy continues to expand at higher than the global average GDP (gross domestic product) growth rates. Beijing holds vast foreign exchange reserves and remains the largest foreign single holder of US T-bills, while economists have forecast stable fiscal and financial conditions for the country.
IMF welcomes RMB to join SDR
China has emerged as the world's second-largest economy. The International Monetary Fund (IMF) has recognized the yuan as a major global currency. Starting this October, the RMB will join the IMF's special drawing rights (SDR) basket of a reserve currency. Other currencies already listed are US dollar, Japanese yen, British pound, and euro.
IMF Director Christine Lagarde made the announcement last November, setting the stage for the yuan to position into prominence as an international powerhouse currency. The RMB's rise would offer more convenience for global companies to exchange currency when conducting business with Chinese companies.
Strong yuan means strong China
Beijing has the incentive to capitalize on a more globalized yuan. A nation's currency represents its economic face. Yes, a country's currency with low valuations make its exports cheaper, but a stronger currency signifies stability.
Beijing has maintained good policies. China's Central Bank Deputy Governor Yi Dang visited Washington last month and said, "China's current account foreign direct investment and outward direct investment for the Renminbi exchange rate are still within an equilibrium level."
China's economy is moving away from a manufacturing and exports-based market; and towards consumption and services-oriented one. To complete the transformation, Beijing must adapt to changing economic conditions and support a globalized yuan that can be freely exchanged in foreign markets.
Brighter prospects on the horizon for Renminbi
Despite recent turbulence in China's economy and financial markets, the worse could be over as Beijing has taken re-balancing measures to move forward. Beijing has opened the doors to a 2-child policy, encouraging families to have more children to replenish the nation's rapidly-ageing population.
Meanwhile, there are bold strategies to optimize financing and credit structures, along with lowering government intervention levels in the domestic economy. Beijing has also embarked on a campaign to inspire more home-grown innovations.
"With rising wages and reduced foreign capital, the traditional strengths of the Chinese export manufacturing model are under pressure; however this has been offset by a maturing hi-tech sector," Scott Richardson, managing director of Shenzhen-based Cardzgroup, told NewsMax.
Accordingly, China can overcome current challenges and support a stronger Renminbi , as well as pushing for more innovation.
Moving ahead on long-term growth
The Chinese are well-known for being amazing savers, which explains their overall success in the global marketplace. They are willing to make sacrifices in the short-term to enjoy better long-term gains.
Hence, Beijing's pursuit of Renminbi globalization would concur at some costs in the near future but would lay the path for a smoother ride of China's currency in the long run.
Other Related Stories 
Sanctions backfire; Sberbank has gone from the threat of dollar famine to feast (May 5)
Gold Bugs think & stop listening to Fear mongers  (April 29)
Alibaba poised for Strong New Growth; Don't listen to the Naysayers  (April 29)
Fear Mongers Parasites that Profit from your Fear  (April 27)
Why Gold Bugs got the Gold Market Wrong  (April 17)
2 Trillion Mega fund; Saudi's end of oil Era plan wishful thinking (April 16)
Where is Gold headed in 2016; Up, down or sideways (April 13)