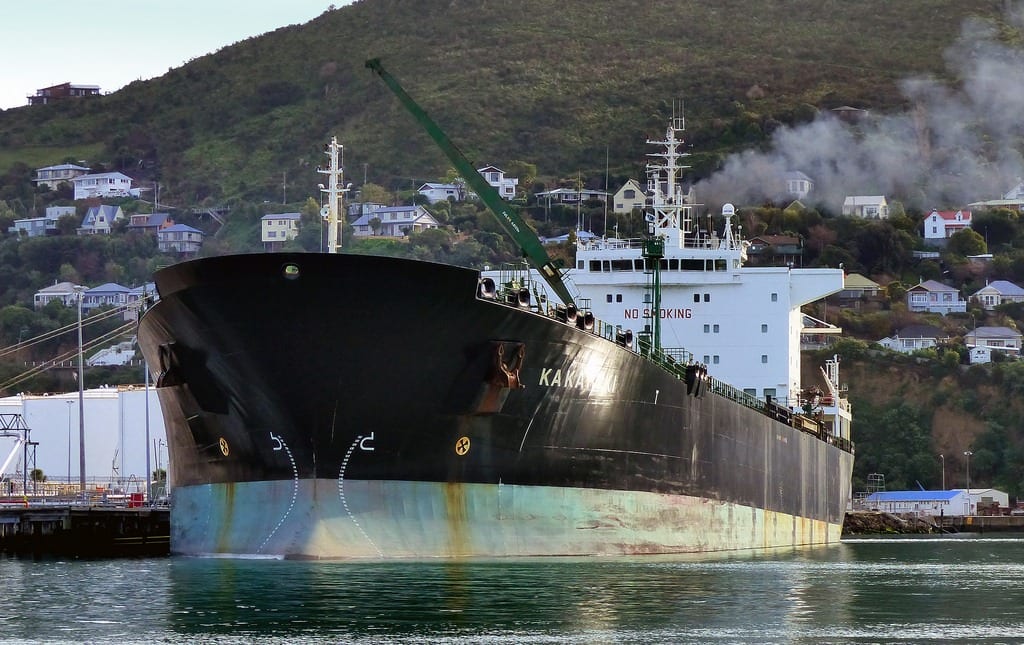 Oil Tanker Stocks Rally: NAT & FRO Lead the Way
Oil may be tanking, but the oil tanker industry is out of the dumps; look at the chart below. You can see that most stocks in this sector are trending upward.  One of the plays that stand out is Nordic American Tanker Shipping (NAT); some other good names are Frontline.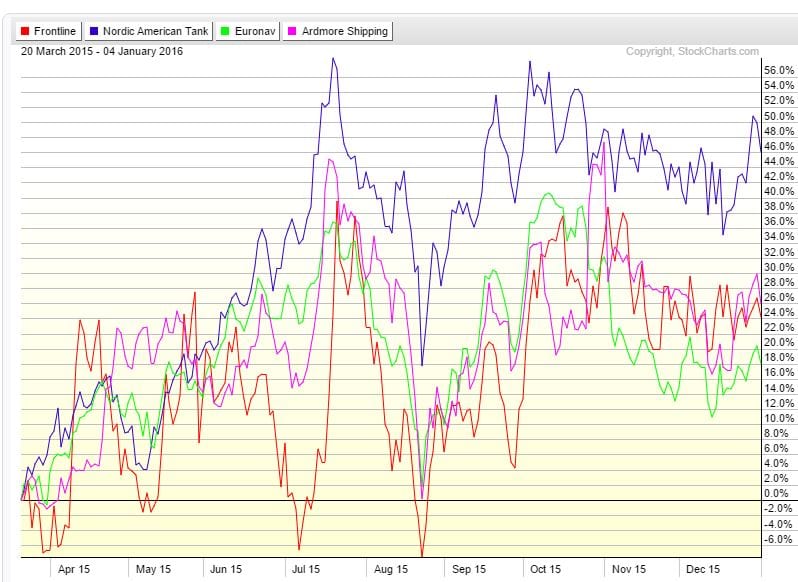 The markets are letting out some steam now, and many of the stocks in this sector are trading in the overbought ranges, so let them let out some steam before jumping in.  Nordic American Tankers (NAT) is a good play in this sector, as the company prefers to operate in the spot market instead of using the long-term charter market.
Its break-even rate is below $12,000 per day, and with rates currently as high as $50,000 a day, it is poised to do well.  In the 3rd quarter, its daily charter rates averaged $35,000 per day, 200% above its break-even price. To improve efficiency and operating costs, it operates only one type of ship, the Suezmax, which holds up to 1 million barrels of oil.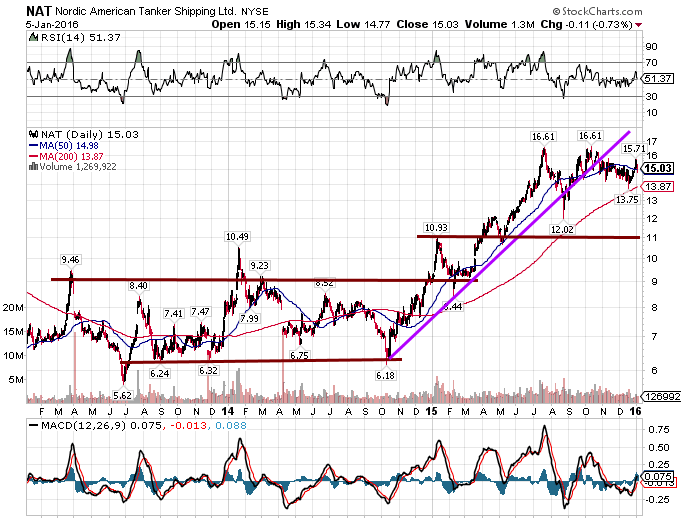 Ideal entry points would be a test of the 11.00 range. However, this might not pass, so it would be better to take a layered approach. Open positions at several different price targets; this will enable you to get in at a reasonable price instead of hoping that it trades down to a specific price target.
Other interesting Articles:
Share buybacks Wall Street scam (Dec 16)
How to win in any market: 9 rules for success  (Dec 11)
How to achieve above-average gains in the stock market (Dec 10)
The NYSE Index is signalling higher prices for 2016  (Dec 7)
Is gold on the verge of a breakout rally? (Nov 24)
9 Ways to build wealth in the stock market  (Nov 24)