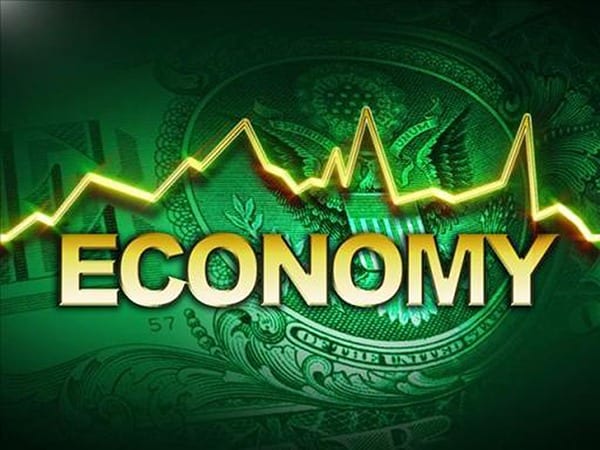 Editor: Vlad Rothstein | Tactical Investor
Navigating Global Agendas:
US business economists worry about the prospects for President Donald Trump's policy agenda and the potential damage to the economy from his trade and immigration policies, according to a survey released Monday.
The survey findings add to Trump's accelerating alienation from the business community. CEOs fled his advisory councils last week to distance themselves from his both-sides-are-to- blame response to a white supremacist rally in Virginia where one woman was killed among a group of counter-protesters.
Trump's Global Agendas
Although the survey was completed more than a week before those events, they reflect growing concerns among businesses that had been cheered since the election about the possibility of seeing tax reform and infrastructure spending that could boost the economy.
"I do think that is some of the concern, that everything that has transpired recently, especially over last week, may impair the administration's ability to get its legislative agenda passed," said Frank Nothaft, a policy analyst with the National Association for Business Economics.
However, "with everything that's transpired, it puts that legislative agenda at jeopardy. Will anything get passed?"
While the survey showed most economists judge fiscal policy to be "about right" currently, they "quite pessimistic about prospects for 'meaningful, revenue-neutral tax reform' in the near term," the survey showed.
In those areas "survey participants give the administration unfavourable scores," said NABE Policy Survey Chair Richard DeKaser, who also is executive vice president and corporate economist at Wells Fargo.
Nothaft, a chief economist at CoreLogic, explained that anything that clouds the environment for businesses to make investment decisions, whether for exports or imports, can cause firms to delay spending and impact the economy.
When policies are "in flux and the environment can change dramatically, companies may hold back," he said, noting that "investment is an important part of GDP and economic growth."
Meanwhile, restrictions on immigration hurt companies that are having trouble finding workers, notably in homebuilding and high-tech. Full Story
Global Agendas: Media Overreacting To Trump's presidency
Analysts have started to calculate the market consequences if a trade dispute escalates. Erik Nielsen of UniCredit Bank thinks a trade war would reduce global economic growth by 0.5-1% a year and send the stock market into a "measurable correction". This would, in turn, disrupt central banks' plans to withdraw monetary stimulus, sending both bond and currency markets on a "rollercoaster ride" for several months. Alan Ruskin of Deutsche Bank thinks that many investors will see the president's protectionist rhetoric as a sign that America desires a weaker dollar, which is another way of trying to bring the trade deficit down.
Ben Inker of GMO, a fund-management group, says that the rise of economic nationalism has increased the likelihood of a trade war that would be in no one's interests. It would cause investors to shorten their time horizons—a problem for shares, which depend for their value on an uncertain stream of future profits. "If one wanted to imagine a scenario in which valuations fall not merely to long-term historical averages but right through onto the other side, a global trade war is a strong candidate," Mr Inker warns.
Clearly, not everyone feels the same way. There was a big fall in the American stock market when Mr Trump announced his intention to raise tariffs. But shares quickly bounced back before falling again when Gary Cohn, the president's economic adviser and a fervent advocate of free trade, resigned. Adding to the uncertainty is the possibility that America will decide to take separate measures against China for intellectual-property theft. Full Story
Other Stories of Interest
Did the Fed Screw up in raising rates; is inflation even an issue  (Aug 10)
Electric Car Threat To Big Oil Wildly Overstated? (July 28)
1987 stock market crash: could it happen again? (July 13)
Dow Could Trade to 30K But not before This Happens  (July 11)
Fake news & Weak Economy Can't Stop Stock Market Bull  (July 6)