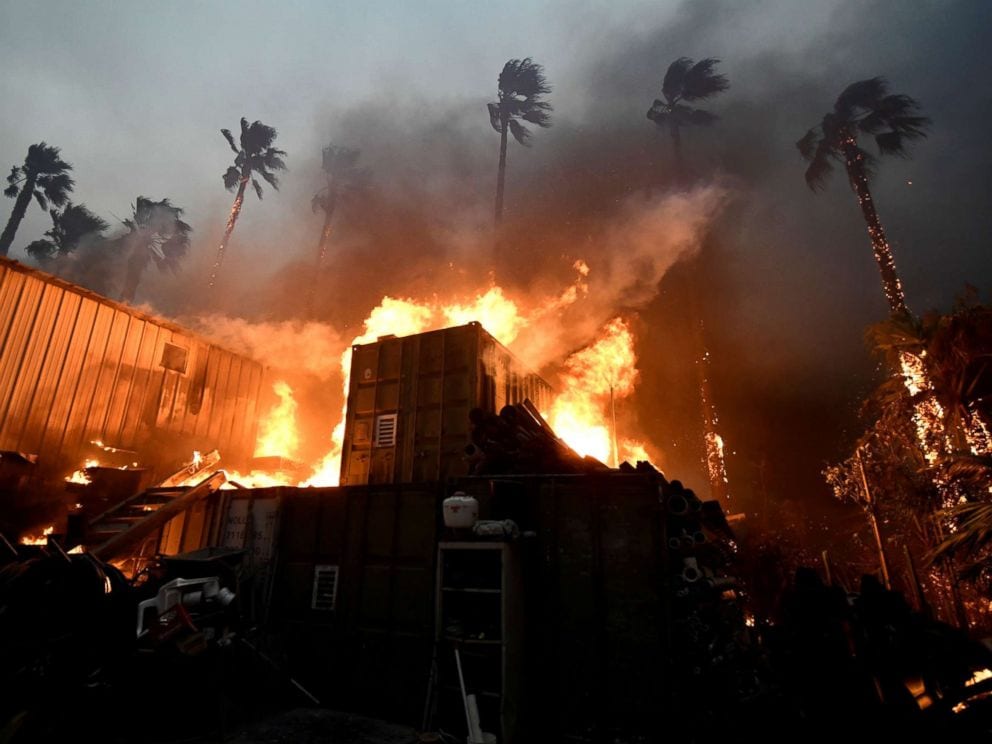 Two major wind-driven wildfires in California have scorched nearly 250,000 acres and forced entire cities to evacuate.
In Northern California, officials said at least 79 people have died, three firefighters have been injured, and more than 15,000 structures have burned after the Camp fire leveled the town of Paradise, making it the deadliest and most destructive wildfire in the state's history.
About 699 people remain unaccounted for after that fire, which has left thousands of residents homeless.
In Southern California, more than 200,000 residents were ordered to flee their homes as the Woolsey and Hill fires tore through the area around Thousand Oaks, less than 24 hours after a mass shooting at a local bar.
Three deaths have been linked to the Woolsey fire. As of Monday, the fire was 96% contained.
The entire city of Malibu was forced to evacuate due to the blaze, which has destroyed more than 600 structures and prompted the evacuation of 75,000 homes.
Statewide, more than 272,000 people have been evacuated, and around 9,000 firefighters are battling the flames, according to state officials.
President Trump visited California on Saturday to meet with those affected by the fires, as well as rescue workers and first responders.
Here's how to help the victims of the devastating wildfires. Full Story
Other stories of interest
A clear illustration of why we often refer to experts as jackasses  (Nov 15)